by Dan Carns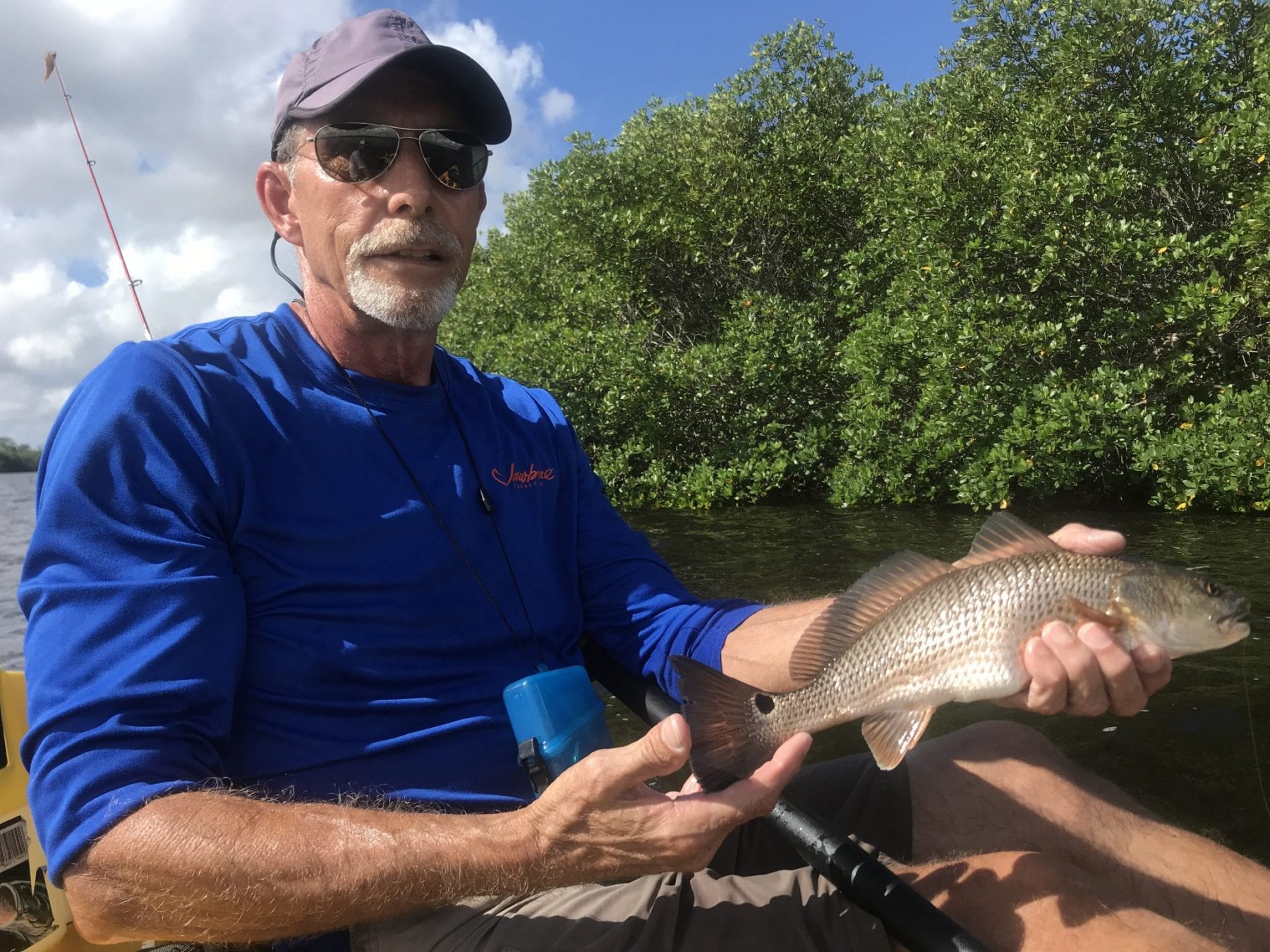 When you are learning how to fish or fishing in a new area, there are some distinct advantages to using a guide service. When I arrived in SW Florida many years ago catching fish was a haphazard effort at best. Understanding the tides, weather conditions and the types of lures or baits was a bit of a mystery, was I in the right location, did I have the right setup, was it the right time of day or the proper tide? Everything changed on the day I hired a fellow from Punta Gorda and we launched into Pine Island Sound. I use that lesson on every trip, recognizing that each client has an expectation of success!  Those expectations need to be managed by your guide and by you as well.  The keys to success lie in being patient and following the advice of your guide. Often, I will fish along- side a client and have them imitate my line retrieval and the speed or cadence of a particular lure. If a guide tells you to cast 50 feet directly in front of you, it's important to follow that advice as they may see or hear something that you've not quite learned yet. Our goal at Gulf Coast Kayak is to make sure that the next time you're on the water without a guide, you have a much better understanding of the conditions, locations and types of lures and or baits to use for a particular species of fish.
If you have ever hired a guide before it was probably in a boat with a Captain and maybe a First Mate. They will often cast or even rebait your line, but in kayak fishing you and the guide are separated, so most of the work is on your end. This is a real advantage, in some ways, as you will learn from you own mistakes and successes as the day wears on. I will often tie up with a client and spend some time working on knots, leader setups and lure selections or bait hooking options. Make sure that if you have certain goals, that your guide knows what they are as nobody wants to be disappointed at the end of a trip and certainly not your guide. Often several weeks after what I felt was a so-so trip I'll receive a note telling me what a great time they had and how they are now catching more fish than ever before. Catching fish is your goal, helping you to understand the big picture is our goal!
Remember that Kayak fishing is two sports in one and if you are just learning both, you may want to take one or two kayak lessons prior to your fishing trip!
It's a wild world-get out there! Fishman Dan