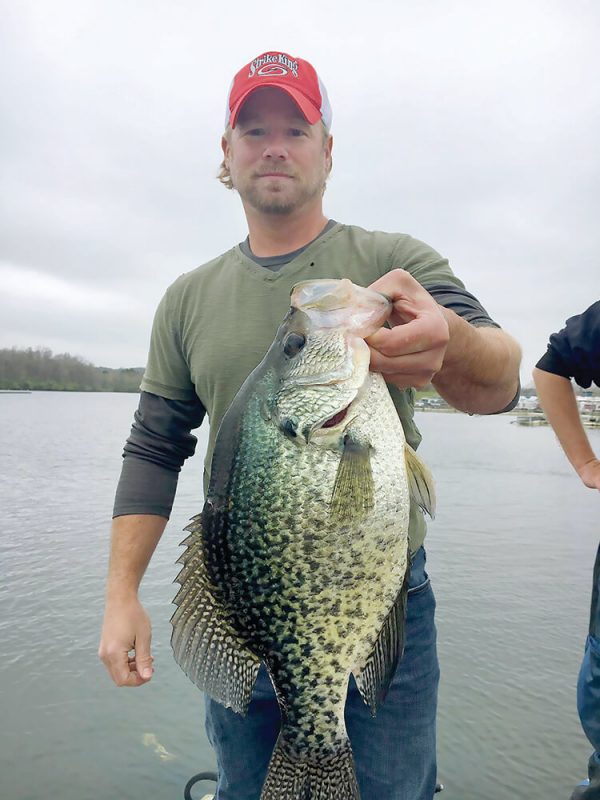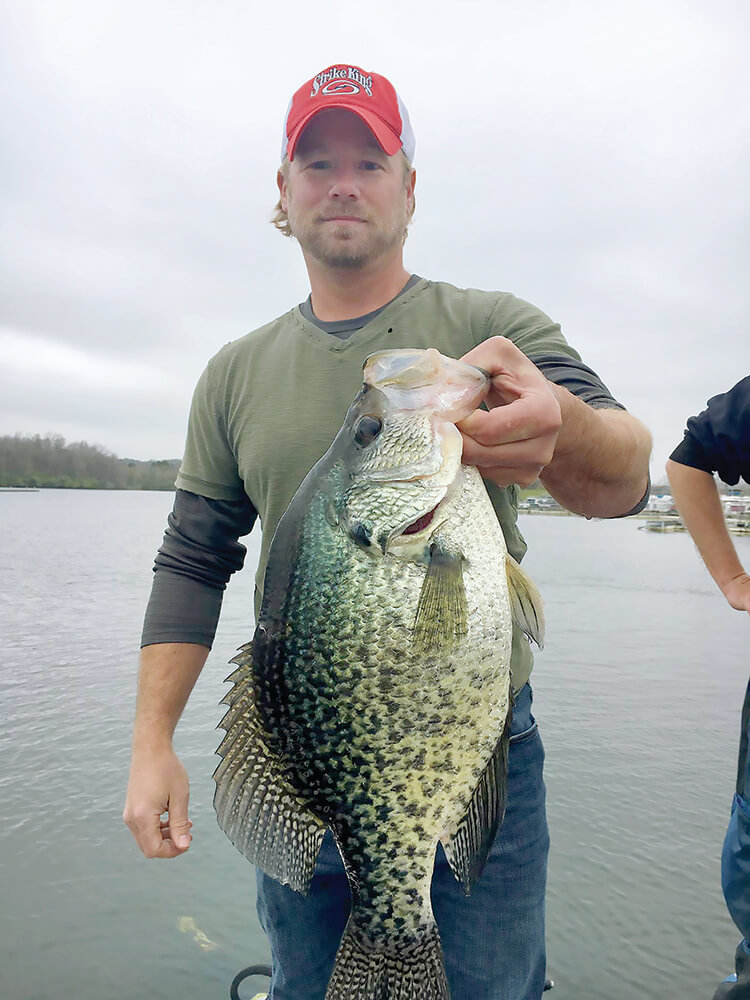 How do you catch a 4-pound state record crappie?
On a bass lure, of course.
On March 28, Kinkaid Lake in Murphysboro, Ill. produced a more than 4 ½-pound crappie that should narrowly eclipse the existing 41-year-old state record, according to The Southern Illinoisan.
The angler, Ryan Povolish, of Carbondale, Ill., and his buddy Josh Jackson, of Cobden, Ill., headed out on the lake with both crappie and bass fishing gear. After working in a weed bed unsuccessfully for crappie, they moved a short distance and Povolish picked up a bass rod armed with a Strike King Pure Poison Swim Jig and a Rage Craw. A big chatterbait-style lure proved too much for the massive crappie to resist. Throughout much of the fight, Povolish thought he was tied into a good-sized bass.
With a length of almost 19 inches, a girth of 16 inches and an official weight of 4 pounds, 8.8 ounces, the slab will be the new state record once the paperwork is sorted out. The previous record of 4 pounds, 8 ounces was caught by John Hampton from Rend Lake on May 15, 1976. The world record black crappie, according to IGFA, weighed 5 pounds, even. It was caught from a Missouri private lake in 2006.
Kinkaid Lake is a 2,750-acre reservoir that has become known for excellent crappie fishing. It produces crappie heavier than 2 pounds pretty regularly, and at least two other 4-pound crappies have been caught there in the last four years.