By Cliff Kunde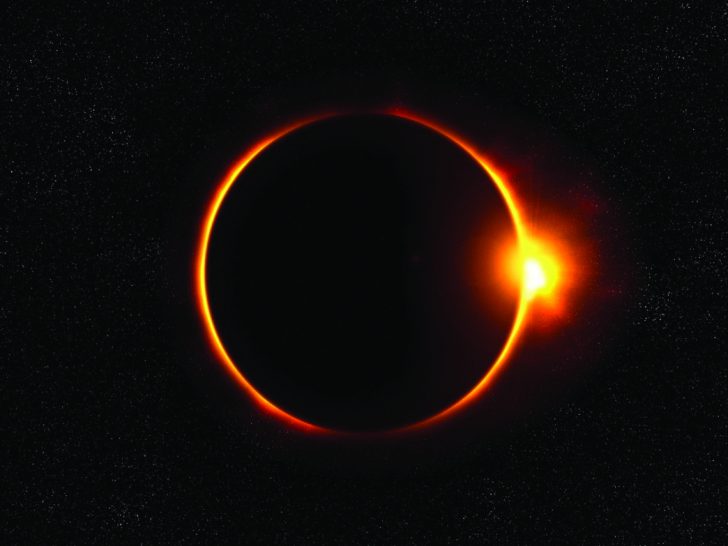 The month of August has always been a little slow. Too hot to fish all day and no real hunting season available. Florida lobster season provides a cooling activity and great bounty, but, when the limit is reached, that hot sweltering run back and the dock is always warmer than anywhere else.
This year, my partner and I headed to South Carolina for the Total eclipse of the sun. We both witnessed it a long time ago, when we were in junior high school, but it was just a partial down here in South Florida. This time we wanted to experience the real thing.
ALERT, ALERT, STOP AND HOLD! HURRICANE ALERT. Not the UM, a storm. IRMA is headed in our direction, quit plowing fields at camp and get home in South Florida, NOW. Make sure the camp is secure and let the pig out of her pen, NOW. Turn off any nonessential circuits, get gas and any provisions you might need at home, NOW. The storm is still a couple of days away, but the anticipated course shows a direct hit on Florida.
How well we remember ANDREW in 1992, 23 August in fact. The first real storm I faced as an adult with family and my own house to consider. Earlier in 1960, we had a brush with DONNA, which allowed me to physically swim across BROWN'S AIRPORT. Later, BETSY and CLEO offered great waves on Miami Beach. There was a dog track back then, where we parked our car in the two-story garage and hit the beach. My surf board was 9feet 3inches, like all the others back then. I watched my buddies, Eddie and Gary bust up their boards on the granite jetty extending off Government Cut, the same one that cost Jose Fernandez his life, and decided to secure my board and self to the parking garage columns for the duration. They soon joined me while my parents worked the storms at home. It was fun to be stupid and young back then.
ALERT, ALERT, the storm is still approaching, quit the BS and get home and close up. We closed up camp and headed home Thursday morning, it's a four-hour drive and we were South bound thank goodness. The North bound lanes were jammed and I think most of the drivers were drunk. The way they were driving surely would have justified my estimation. We had not heard about the massive evacuation ordered for the Keys and Miami too. I've been through a good number of these storms and upon arrival, I watched for the storm characteristics to determine what prep I needed to do. If the storm was East of us, the boat and trucks would be safer on the Southwest side of the house where as if it goes to the West of us, everything needs to be on the Northeast side. Sounds simple, just clean up the best you can until you get a direction.
IRMA just did not want to be tracked; all my friends that lit out for Ft. Myers had to get back on the road for parts North. Two of our kids live up near Patrick AFB and they had to prepare as well. The ones down here in Cutler Bay and Pembroke Pines got into the exercise as well. Now think back to ANDREW and how we had to hogtie our parents, who lived on the bay, and bring them to safety at our house. They certainly would have not survived staying in their house, it was totally destroyed. IRMA was estimated to be a Cat 5 the last I had heard, headed straight for Miami. We hunkered down and when the storm passed us up for a direct hit on Naples, I knew what side of the house was safest and could then work my plans accordingly.
We survived with a lot of inconveniences that has been the mantra for most of us. We got a break on the East coast at the cost of our West coast neighbors. We, hopefully, have all learned some lessons. The power has now come on after a week of noisy generator power. The gas stations have fuel and a lot of restaurants are serving great meals again.
The heat has been the highest of priorities, with no A/C in the house. Those with pets have hopefully made it through the inconvenient times and the trash will eventually get removed from the front swale. Sometimes I shudder at the stupid things that occur during or after events. The county building inspector who started handing out fines and warnings to people whose fences blew down during the storm. Handing them out Monday morning after the storm because the pools behind their homes were now exposed. At least wait until the winds calm down and the people can evaluate their situations. For the time being, we will be hearing the sounds of chainsaws instead of generators and the trips to the dump will be longer due to the number of folks making deposits. Life goes on and in 2019 I hear that another eclipse will be available for viewing in South Africa, if you really want to see it.
I understand there is no structural damage at camp, just an enormous amount of debris in the area. We hope to get back and see for ourselves. One thing we learned from our daughter Kerrie was prior to the storm, she put a cup of water in the freezer and then when it was frozen she put a coin on top. If you open the freezer and the coin is frozen in the bottom, you know the freezer defrosted to a point where the contents need to be discarded. Keep an open mind whenever you find yourself in a situation that requires a little bit of thinking and don't panic. Maybe the UM football team can win as well. I like those canes better anyway.