Inland Boat Adventuring!
By Richard Yvon | Twin Maple Outdoors
Boating is as much a part of the American culture as baseball, hot dogs and apple pie! Starting as early as 8 years old, my father entrusted me to run a solo on one of our lakes close to home. Our first family boat was a 12-foot, Sears's aluminum v hull boat with a 5 horse Elgin engine. A rig that was the beginning of my boat fishing growing up on the Connecticut River and its  tributaries A very simple boat, for a simpler time, that created many fond memories for me. From then, I would have never imagined where this ride would take me…
All Boats are not created equal. Getting the boat that will work for your waters can be challenging because there are so many choices. First and foremost is the budget. Kayaks have been increasing in popularity because they will go into all kinds of water and the Kayak itself is very affordable. A jet boat will go almost everywhere a Kayak will go but is very expensive. Either way you choose, picking out a craft is a very personal choice. Accessibility, budget, and function are key topics to think about before purchasing.
Boating Necessities can be another area to plan out. So you have bought yourself a boat now what?  First and foremost is safety! As always let someone at home know where you will be!
Here is a short list of items to think about…
Boaters Safety Course
Follow all rules and directions in your boat manual and local boating laws
Life Preservers
Throw Bag
First Aid kit (with EpiPen)
Flares
LED Flashlight
Whistle
Phone (stored in a floating, water proof container)
Food and Water
Tool Kit
Personal Effects (Rain Gear, Sun Block, blanket, sun glasses, hat)
Current boat Registration
Fully operational boat trailer (Winch, Lights, Tires, Structural Integrity, brakes)
Trolling motors are essential. There is so much more to a trolling motor than what the name implies! These things are great providing you are using the correct configuration with the proper application. What?! Trolling motors can be very useful but need to be purchased according to your specific boat and specific use. To attempt to keeping it simple, here are a few important factors that can help you select the proper system…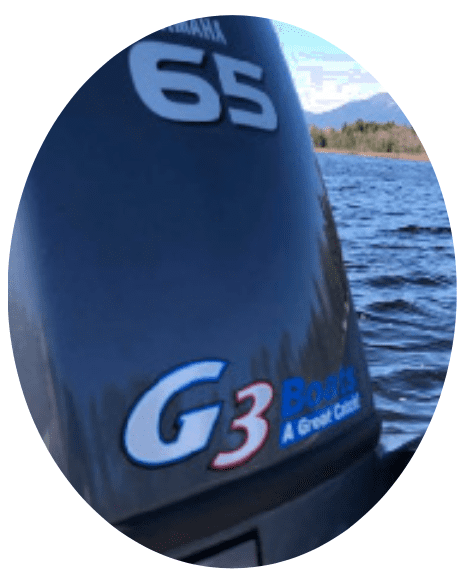 First and foremost give a call to the trolling motor company's technical support. They can configure the proper system for your specific boat and use. Decide on a 12, 24 or 36 DC volt system
Determine shaft size – measure your boat per manufacturer recommendation.
Salt or freshwater version? Salt-water Trolling motors are always built more heavy duty (More expensive too!)
GPS system – essential for spot lock, controlled back drifting, controlled trolling in a straight line
Whatever Boat you choose, just remember, there is no perfect boat that will do everything. In fact, that's why several people have more than one! Determine how and where you will use a boat and choose wisely. Stay safe and have fun!
If you are interested in a Northern Maine Outdoor Adventure, please reach out to Rich!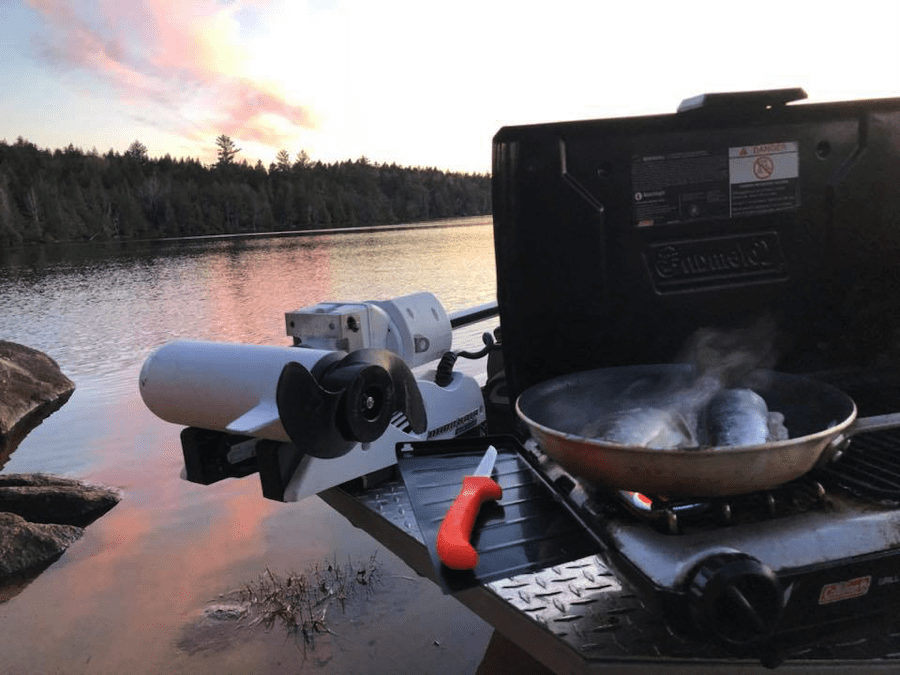 About Richard Yvon…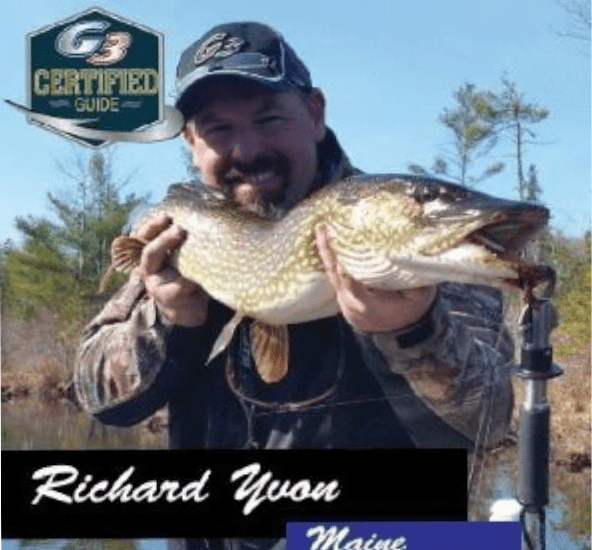 Rich is a full time Registered Maine Guide and Luxury Sporting Lodge operator. He is a "Certified Yamaha G3 Guide" that runs fly and spin fishing trips with a G3 Jet boat and drift boat. Located in Bradford Maine, Rich guides World Class Maine hunting, fishing and recreation adventures. As well as guiding, Rich is also an outdoor writer, tree farmer, fly-fishing and certified NRA firearms instructor. Spending time in Maine's North Woods has provided a canvas for Rich to share his passion of the outdoors with all walks for life. When Rich is not in the field, he sits as a director for The Maine Highlands of Maine Tourism. By contributing to the board of directors, he is in constant communication with visitors, guides, lodges and business owners in Maine promoting the outdoors and conservation.
Questions? You may contact Rich at:
Call: 207-907-9151
Email: info@Twinmapleoutdoors.com