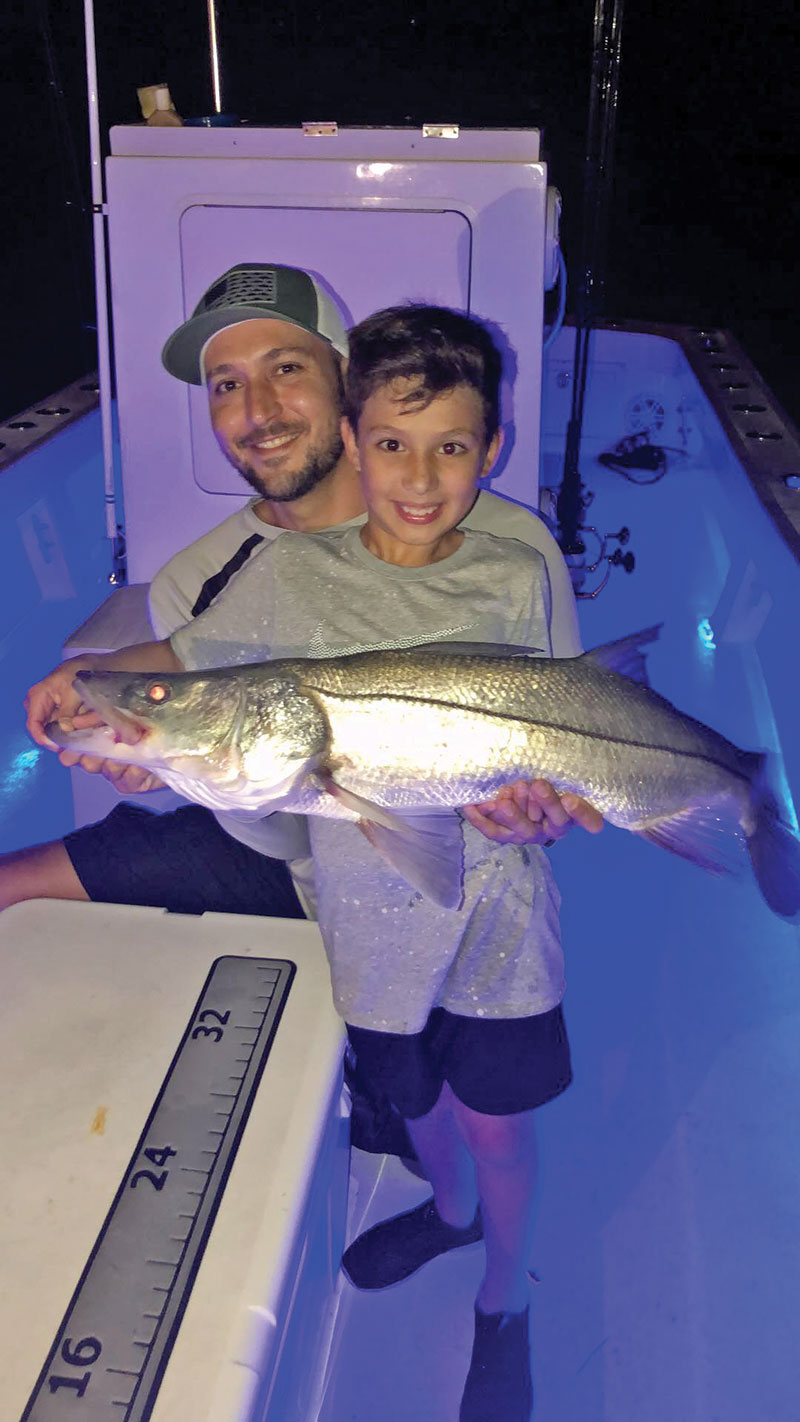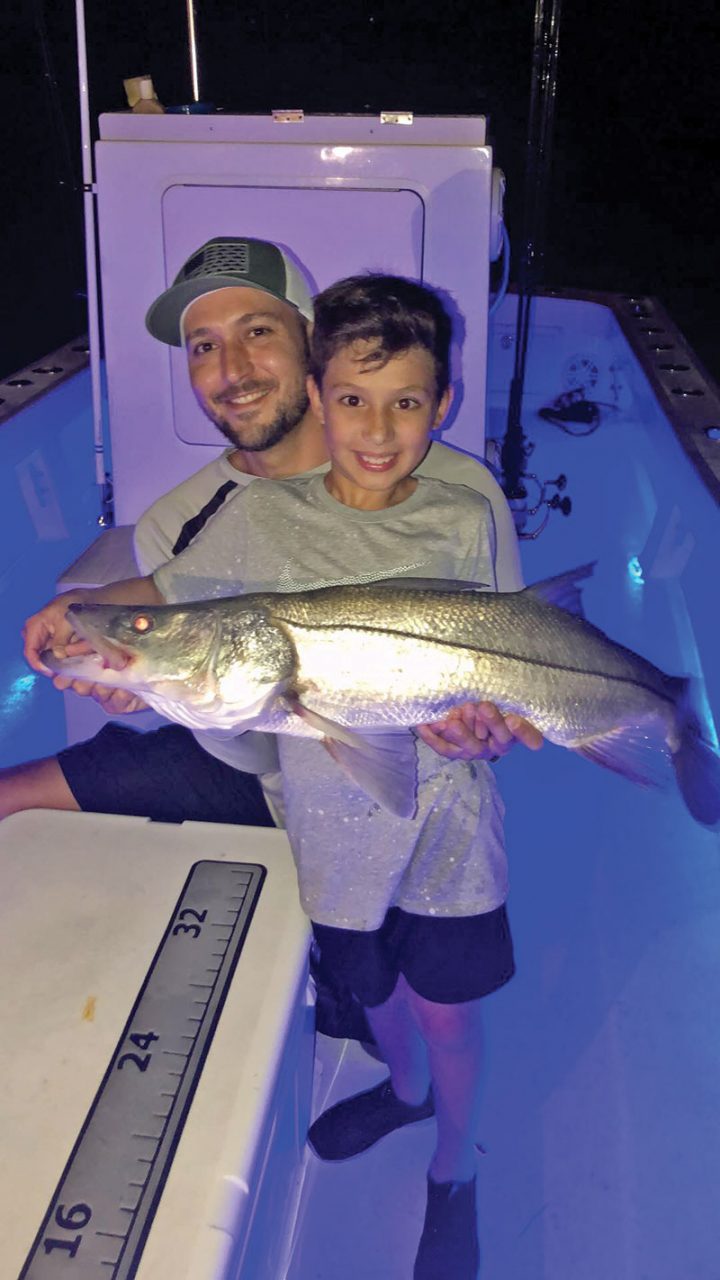 Inshore fishing during the daytime slows down this month due to outside temperatures reaching almost 100 degrees. The hot daytime temperatures cause the shallow inshore water temperatures to sky rocket. When water temperatures reach the 80 degree mark, the inshore daytime bite shuts down completely.
If you're planning to fish inshore this month your best bet for action and finding a consistent bite is to fish at night for snook, tarpon and big mangrove snapper. Fish will be staged up in the inlets and bridges and best bite will be fishing docks that have underwater lights. These dock lights are everywhere along the whole intercoastal waterway and bay and these lights attract baitfish, which attracts the predatory fish to feed on them. Best way to approach fish feeding in the lights is to cruise up slowly and quietly on a trolling motor and keep noise down to a minimum while looking for shadows of fish sitting there or sight cast at the fish cruising in the light. Dock light fishing is fun for all ages and is a blast using light tackle. The light tackle I use when targeting fish on dock lights is a 3000 or 4000 size Florida Fishing Products reel spooled with 15 pound braid and use 3 feet of 25 to 30 pound fluorocarbon leader to a small Owner 2/0 J hook. Best bait and technique this month is using live pilchards or live shrimp and cast them into light and free line the bait.
Hope this report helps and everyone. Have a safe time and enjoy summer break with your friends and family. If you don't have a boat and want to enjoy some night time inshore fishing give me a call or shoot me a message on Instagram or facebook. Thank you, and Tight lines!
CAPT. RYAN RASBERRY
Tell N' Tails Charters
(954) 257-9978
Tellntailscharters@aol.com
www.tellntailscharters.com