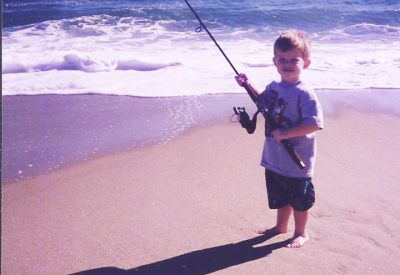 by Jake Worthington
When you are reading this article, I will have begun another journey in my life. I just left home and the Outer Banks for North Carolina State University to continue my education towards my goal of making my living on the waters of the ocean.  I fell in love with the sport of fishing from the time I was three years old. My Dad and I were surf fishing and Dad hooked a Sea Mullet on a bottom rig and he handed me the rod. From that moment in time, I was hooked! I got him to the surf and Dad dehooked him and released him back into the ocean to be caught another day. I have spent countless hours on the surf, the pier planks and on the deck of many boats learning and improving my skills as a fisherman. I was never alone on this journey, and I was honored to be educated by many great fishing enthusiasts. I would like to take this time to recognize them.
I was educated by many "Pier Fathers or Pier Elders" on the Avalon Fishing Pier who took their time to teach me everything from tying knots, fishing secrets to fishing etiquette.  Also many captains have taken me under their wings and helped me through the years.  Captain Devin Cage cut my teeth and honed my skills on Rockfish and Cobia. Captains Jim Rickman, Ray Pugh, Marc Kerns, Tommy Merrell, Jim Ashley, Arch Bracher and Rick Caton have also taught me a great deal along this journey. Captain Spurgeon Stowe also has taken me under his wing on numerous trips and taught me a great deal about bottom fishing, as well as King Mackerel live baiting.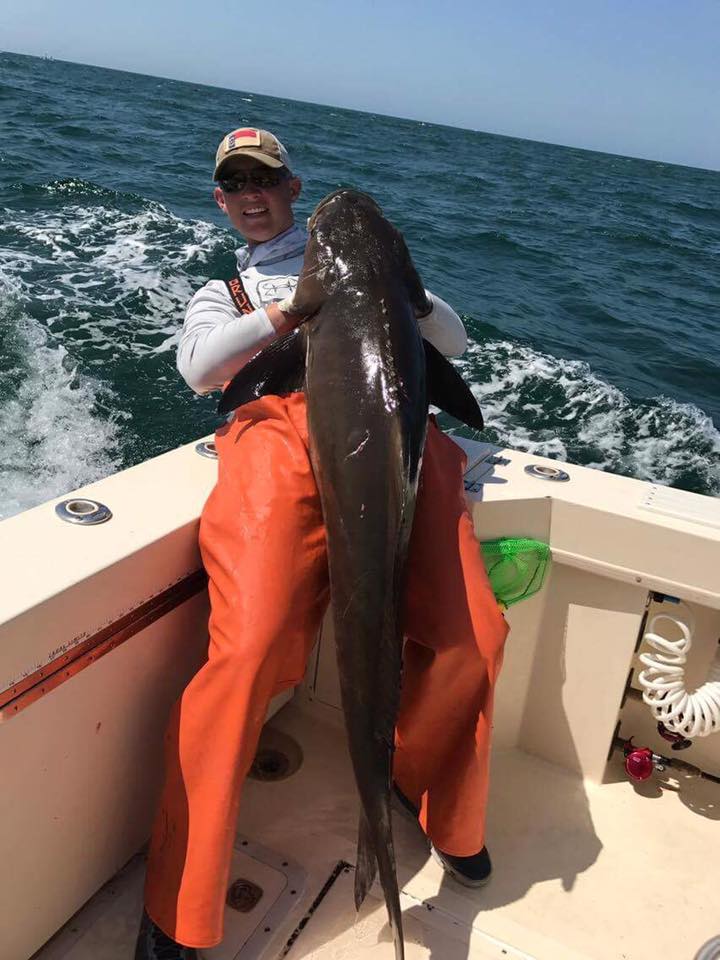 Captain Brant Wise took me on my first offshore fishing trip on his boat The Swordfish. Brant only stoked the fires of my passion and made me want to come back for more. I had many a great day of fishing on Brant's boat, as well as many of fishing firsts. Sadly a few months ago, I also got to experience what it means to lose a friend and mentor when Brant died this past April. He may be gone, but he will never be forgotten by me. Also Captain "Big Al" Foreman taught me a lot during my trips with him and his son Charles. Sadly Big Al passed away back in June and the fishing community will miss him.
I would also like to thank John Tiger who gave me my first shot as a monthly column writer in the Coastal Angler. I had just turned 16 when he offered me the job, and I appreciate him giving me this opportunity at such a young age. Finally, I would like to thank my parents for believing in me and giving me all the opportunities I have experienced over the years.  As you read my upcoming articles during this school year, know that I am landlocked in Raleigh and wishing I was fishing!