By Tim Moore
Happy New Year! Winter is here and there are a lot of exciting winter fishing opportunities worth checking out. Early ice offers some of the best ice fishing of the season. Most fish haven't seen a jig or bait dangled in front of them for weeks or in some cases, months. Lakes and ponds become essentially sealed from the exterior environment once they freeze. Wind and rain no longer contribute food to the water, and there certainly aren't any flying insects around. Food is limited, pressure has been light, and fish are hungry. Early ice is many ice anglers' favorite time of the season, and for good reason.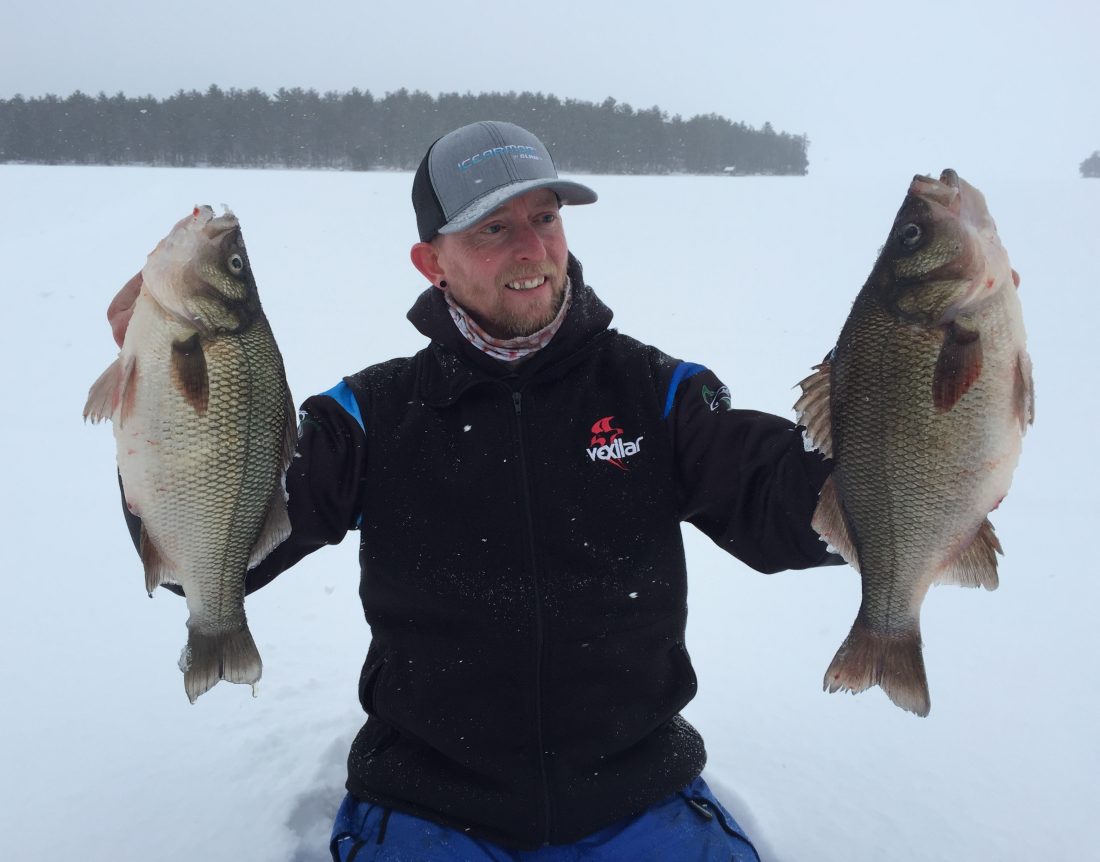 We guide ice anglers from all over the country on Lake Winnipesaukee and Squam Lake, mostly for white perch and lake trout. January is a great time for white perch fishing on these lakes, because the fishing for lake trout and salmon has been closed since September 30, and even though it has been legal to fish for other species on these lakes, most anglers don't. There has been almost no fishing pressure and the perch are schooled-up this time of year. You will likely find us chasing Winnipesaukee's giant white perch somewhere on the lake almost every day until the end of March.
There are also some exciting ice fishing opportunities for trout anglers too. NH Fish & Game stocks trout for winter anglers in various trout ponds with no closed season throughout the state. Surplus brood stock rainbow, brook, and brown trout are added to some of these ponds, offering anglers the chance at a NH Trophy Fish Program patch. Visit the NH Fish & Game website (www.fishnh.com) for a list of trout ponds with no closed season. These fish receive a fair amount of pressure before the lakes and ponds freeze, but there are always a few smart ones left. Once the waters freeze over the threat of predators from above is reduced and the trout feel more comfortable feeding in shallow water again.
---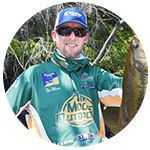 Tim Moore is a full time New Hampshire fishing guide and the owner of Tim Moore Outdoors LLC, offering ice fishing charters, fresh and saltwater kayak fishing charters, and freshwater boat charters. He is a member of the New England Outdoors Writers Association and the producer of Tim Moore Outdoors TV. Visit www.TimMooreOutdoors.com for more information.