---
By Joe Gugino, Why Knot Fishing
May was an awesome month for fishing on the North Shore! The flounder bite was hot, and the stripers showed up a little earlier than they normally do. Fishermen had lots of luck early in the month in the local estuaries, with even some keepers being caught as well. May 14th marked Why Knot Fishing's 3rd Annual Fishing Season Launch Party! We were joined by over 100 local anglers, awesome fishing companies, and charter captains. We had a great night sharing fishing strategies and tactics, getting excited for the fishing season, and ended the night with a free raffle with over $1,000 worth of prizes!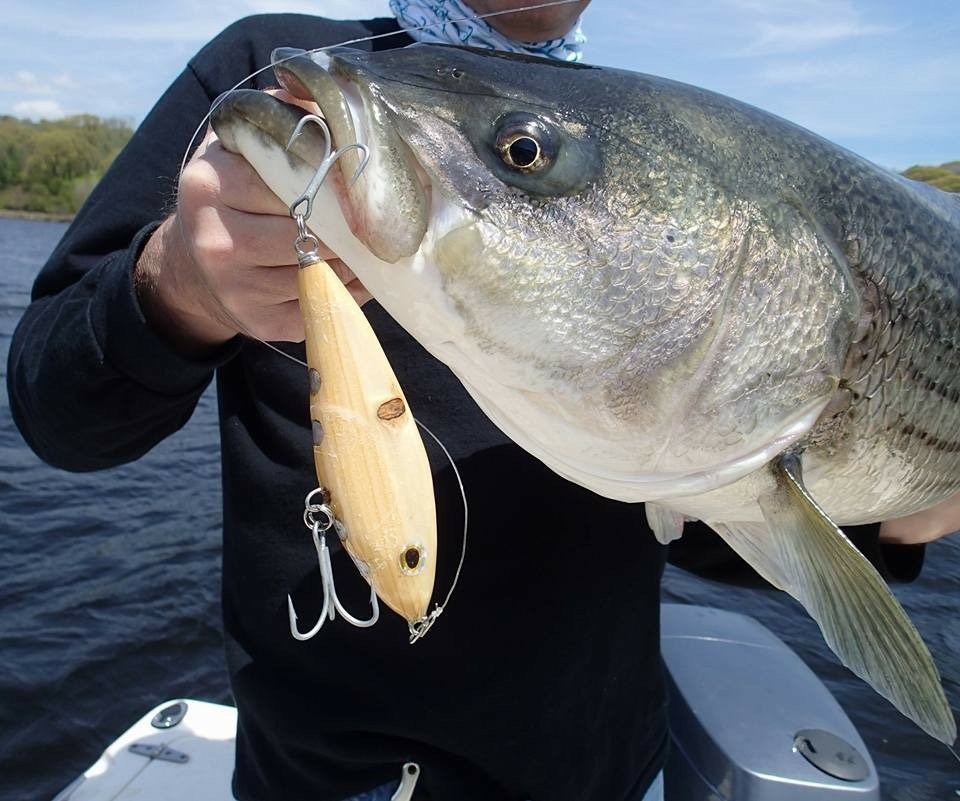 June marks the time where you're not just going out to catch stripers, but when you start seeking out BIG stripers. We switch over from smaller lures to throwing bigger offerings to entice the bigger fish to bite. We live by the mantra; big bait, big fish.
Our tried and true favorite is the 247Lures Elite Mully, preferably in Bone or Pearl, but with Lime Green and Tequila Sunrise colors working as well. The 247Lures Elite Mully is another deadly bait when the fish are a little deeper. This glide bait perfectly mimics the shape and action of large baitfish. And a lure we are excited to try this year is the 7-inch and 9-inch Cobra Bait Sad Shad. This lure has worked for many of our team members down in Connecticut, and we can't wait to get our first large fish on it!
June also marks the time when our fishing meet-ups change from being off the water, to being on the water! We are working with Little Harbor Boathouse, in Marblehead, MA, for a second year in a row, to run Hobie Kayak Fishing Charters and Kayak Fishing Meet-ups.
Mark you calendar for Saturday June 4. We will be having a Kayak Fishing Meet-up from 8-11am, followed by a free Hobie Kayak demo day from 11-1pm and Kayak Fishing Seminar at 1:00pm. We will also be having Kayak Fishing Meet-ups on Thursday June 16, and Thursday June 30 from 5:30-8:00pm.
And last, but not least we are holding our first annual Swampscott Striper Tournament on Saturday June 25. This will be a catch and release only tournament for striped bass, and will have divisions for shore and boat anglers. This will take place during Swampscott's Harbor Fest, and we will be doing a lot of fun events for kids and fishing demos in the afternoon as well. (Check out Why Knot's website for more information on our Hobie Kayak fishing charters, kayak fishing meet-ups and fishing tournaments!)
---
FORECAST BY: Joe is a life-long fisherman, who fell in love with the sport when he moved to the North Shore and started fishing in saltwater for striped bass. After fishing from a kayak for the first time, he became even more excited about (and obsessed with) fishing. Joe is also the co-founder/co-owner of Why