by Randy Yent, Contributing Writer 
Grab your bait and come visit us at the Juno Beach Pier! In March, warmer temperatures are bringing plenty of pompano to the area. Catch these guys on bait like clams, sand fleas, shrimp and goofy jigs. You can also catch beautiful Spanish mackerel on lures and jigs like Gotcha lures, Flash Minnows and Clark Spoons.
Bluefish, crevalle jacks and blue runners can be caught with finger mullet, sardines, diamond jigs and spoons. As usual, croakers and whiting are best caught on shrimp.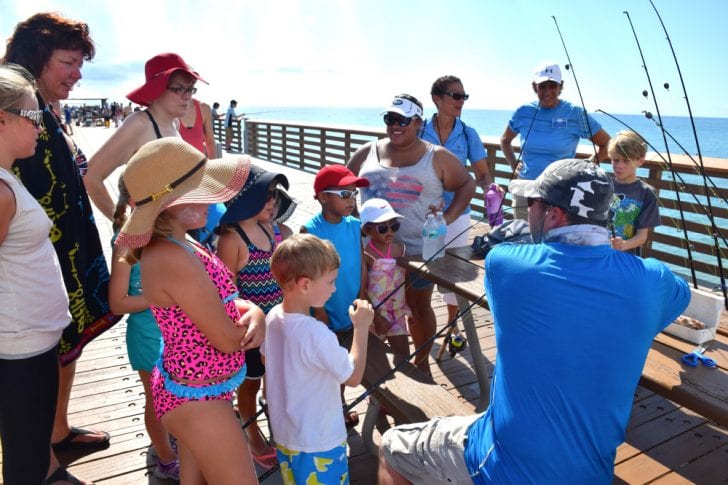 Loggerhead Marinelife Center offers its Kids' Fishing Program every Saturday of the month at 8 a.m. Participants learn basic pier and beach fishing techniques, including knot tying, casting and ethical angling. Email [email protected] to register. Cost: $10/angler; participants meet at LMC.
LMC's Deep Blue and You Yoga program, taught by a certified instructor, occurs the third Saturday every month (October-April) from 10-10:45 a.m. at the Juno Beach Pier, following the monthly Blue Friends Beach Cleanup.
For updates on LMC and Juno Beach Pier events, follow our social media, visit www.marinelife.org or call (561) 627-8280.
Contact info:
Randy Yent, pier coordinator
Juno Beach Pier
(561) 627-8280 Ext. 140
Facebook.com/junobeachpier
Instagram: @junobeachpier
Twitter: @JunoBeachPier