by Capt. Craig Korczynski, Contributing Writer
February has arrived.  Cool fronts will continue to migrate south pushing cooler air and windy conditions at times. Snook season is open. Snook anglers this means target deeper holes, bridges, channels, and sea walls. The snook will be holding near the bottom and tight on structure. At high noon look for snook laying up on sand bars basking in the sun. The snook are willing to take any live bait or DOA 4-inch cal or paddle tail crossing their path.
Night fishing offers great numbers of snook on fly and live baits. Be sure to work the shadow lines and stay quiet. The rules and regulations should be followed strictly for all fish but certainly for snook. The lengths for snook are 28 inches minimum and 32 maximum one snook per person.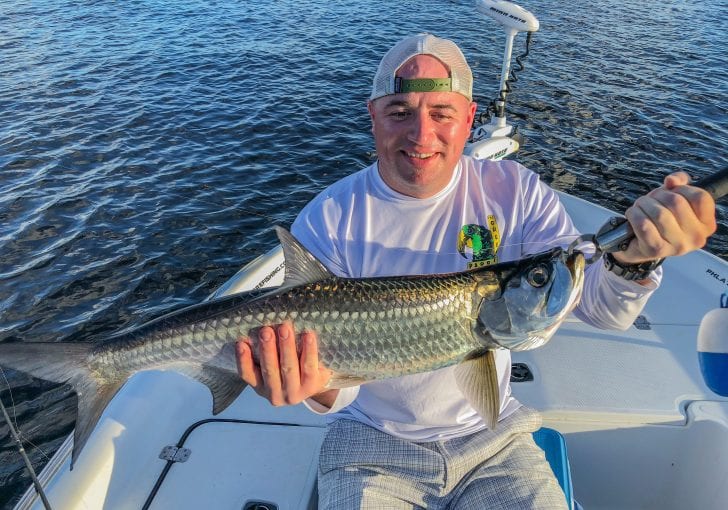 The tarpon fishing in the back canals and bays offer great shots with fly and lures. Keep an eye out for rolling fish on the surface and work the area thoroughly. Deeper passes hold bigger fish up to 60 pounds. Anglers using live baits will have plenty of action but artificial plugs and DOA shrimp and DOA C.A.L. 4-inch Jerk bait in glow and gold fleck will get the job done, allowing anglers to bring a tarpon boat side.
The river will be teeming with life as anglers can target jacks, snook, tarpon, sheepshead, and pompano. Seawalls and docks are great areas for jacks and snook during the day and at night. Live baits and artificial lures will produce many strikes. Top water Heedon spooks early morning and late in the afternoon provide explosive action for top water fanatics.
Palm Beach offers anglers a variety of species to target near docks and grassy bottom areas. Snook, trout, drum, jacks and many others strike lures and live baits from top to bottom; tides and water clarity are the keys to successful fishing. Find the bait and the fish are close by; look for birds offering clues as well.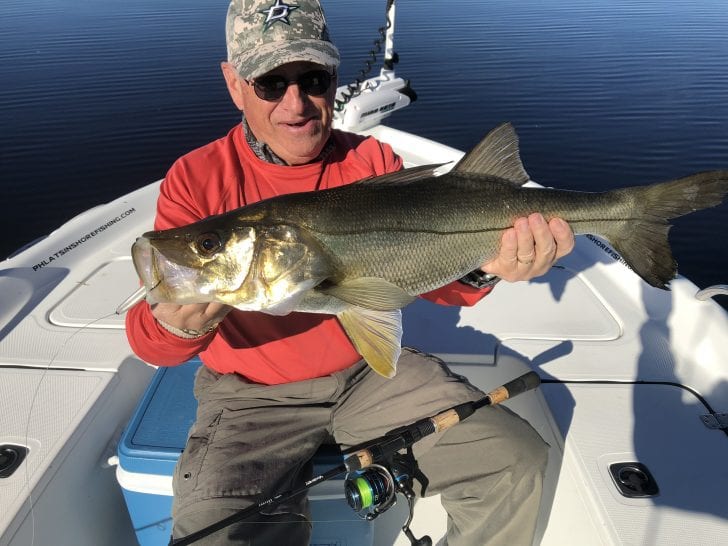 The grass flats are another great spot for anglers to take the kids after a cool front. The flats will be full of ladyfish, jacks, pompano, bluefish, black drum, sheepshead, snapper, and few mackerel and trout. The best method to use on the flats is artificial jigs tipped with shrimp for the kids and some adults. Popping corks never fail with a live shrimp or a DOA shrimp in glow. When working the flats look for potholes and drop offs for areas to target. Always remember to use the wind and tide to your advantage. Look for signs and remember those manatees usually have a few surprise fish trailing behind.
Well that is the fishing report for the Palm Beach, Jupiter area. I hope you all enjoyed so get out there and get hooked up. Tight Lines! Capt. Craig Korczynski. PhlatsInshoreFishing.com, 561-644-4371 visit us on Facebook and Instagram.
PhlatsInshoreFishing.com
Capt. Craig Korczynski
561-644-4371
"Hook A Snook Tame A Tarpon"