by Capt. Craig Korczynski, Contributing Writer
Happy Holidays and Merry Christmas to all anglers and boaters. December fishing offers a variety of species to target. The cool fronts push south to our region bringing cooler water temperatures and brisk north east winds. Inshore anglers have a plethora of species to target, like snook, tarpon, pompano, snapper, mackerel and many others. Every fish has a migration pattern and specific areas they like to migrate to, due to structure, food and warmth. Understanding and learning patterns is the key to a successful angler.
Snook season closes December 15th, but that should not stop anglers from targeting them. Snook fanatics can find stellar action near deep channels, docks, and sea walls. Live bait shrimp, DOA shrimp and DOA C.A.L. 3 inch shad in glow gold rush belly, great choices to present predator fish enticing strikes. Back bays and canals are great areas to locate snook and it is not uncommon in my area to catch 4 different species of snook. Night time fishing is also a great choice to target snook. Fly fishing offers many strikes and drag screaming action.
Tarpon begin to rise up and show anglers who is the king; bays and flats teem with tarpon this time of year. Live bait shrimp and mullet drifted with the tide is the best technique to hook a tarpon. Artificial enthusiasts can also get in on the action. DOA 3 inch shrimp in glow and Rapala SubWalk and twitching mullet baits entice strikes. The trick is to find the pattern the fish want and it's on. Tarpon range in size from 5 to 50 pounds.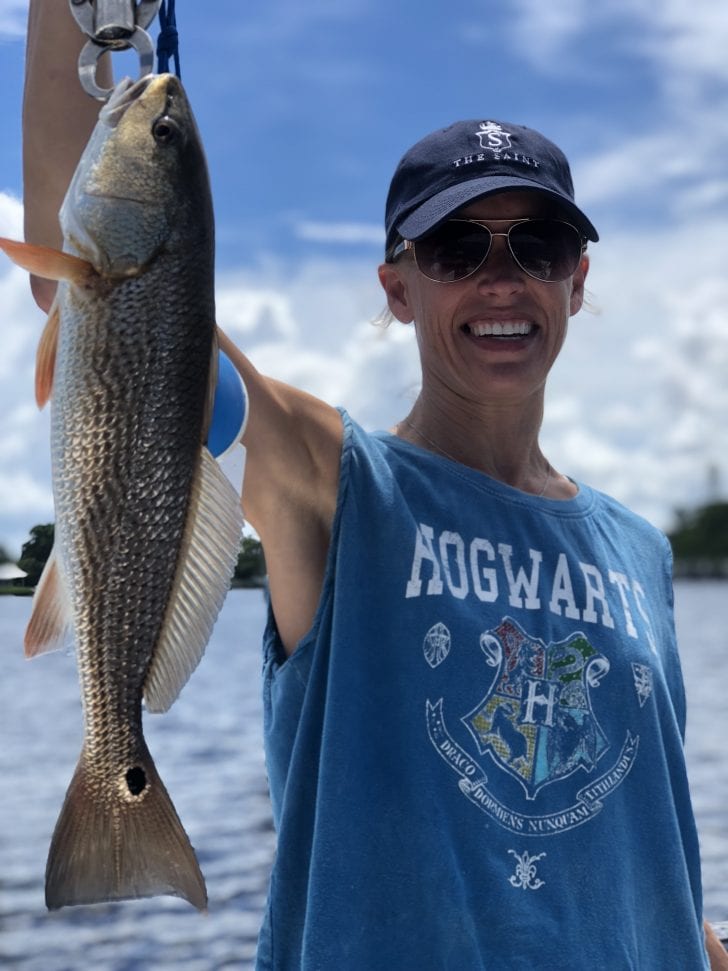 Jacks, drum, trout, bluefish and ladyfish all roam the flats and channel edges. Looking for bait schools or birds in the area will help you locate fish. A good bottom machine like the hummingbird helix with side scan and down imaging helps pinpoint fish on or near the bottom. Live shrimp freelined, DOA Shrimp or a DOA C.A.L. 3 inch shad in glow holographic will get you hooked up.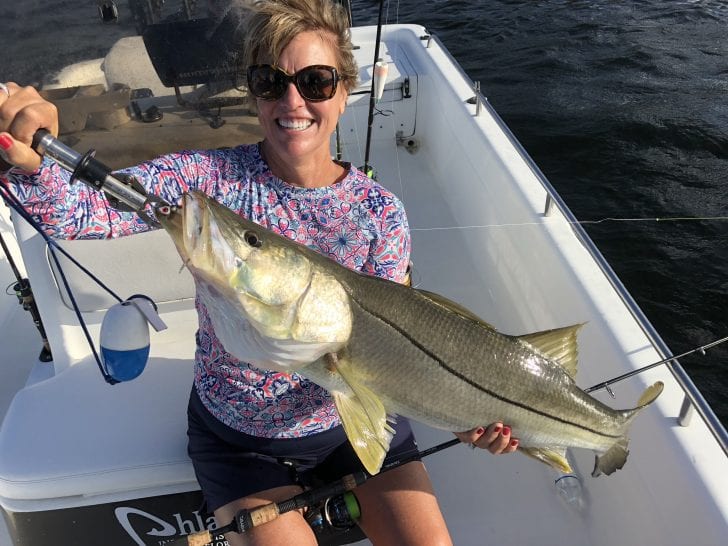 Well that is the fishing report for the Palm Beach, Jupiter area. I hope you all enjoyed; so get out there and get hooked up. Tight Lines! Capt. Craig Korczynski. PhlatsInshoreFishing.com, 561-644-4371,Visit us on Facebook and Instagram Phlats Inshore Fishing.
—
PhlatsInshoreFishing.com
Capt. Craig Korczynski
561-644-4371
"Hook A Snook Tame A Tarpon"