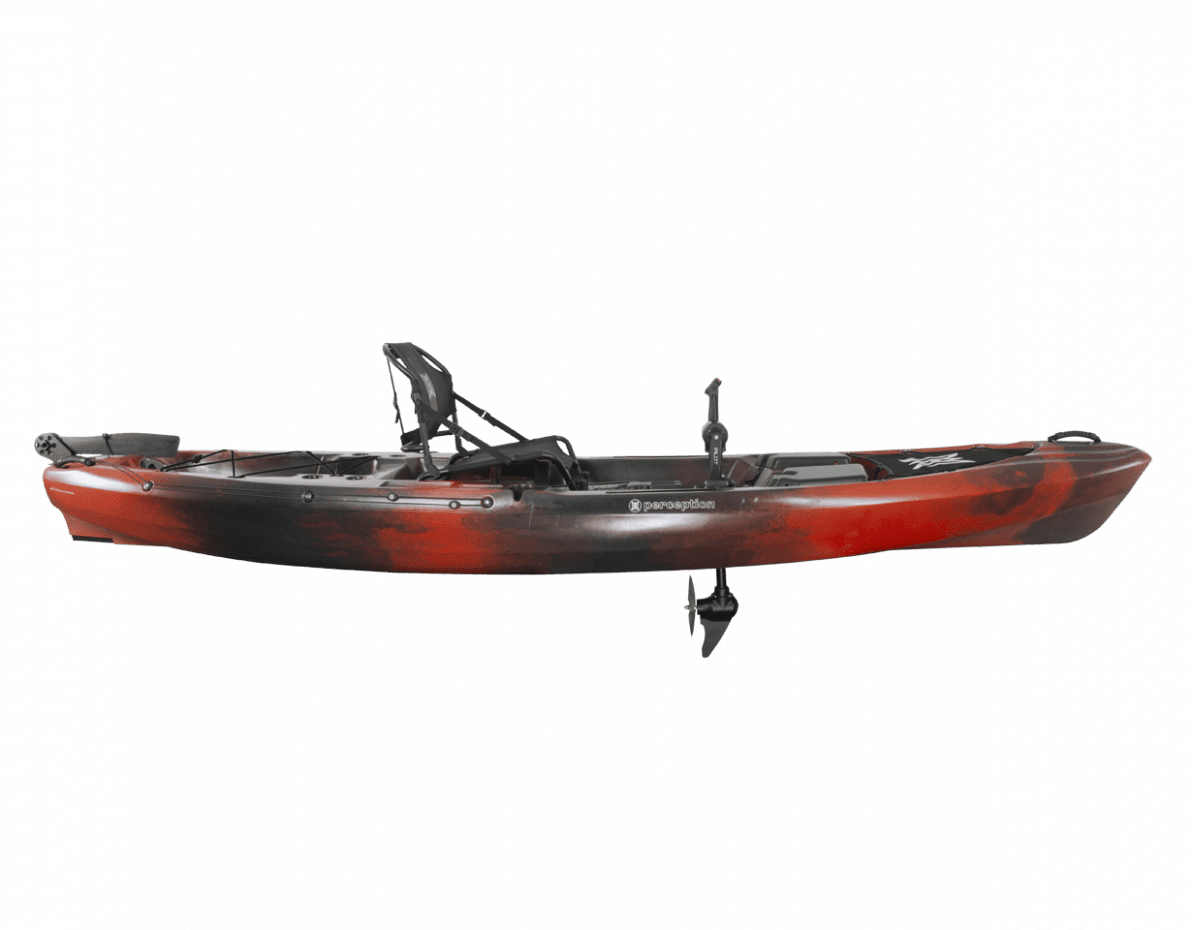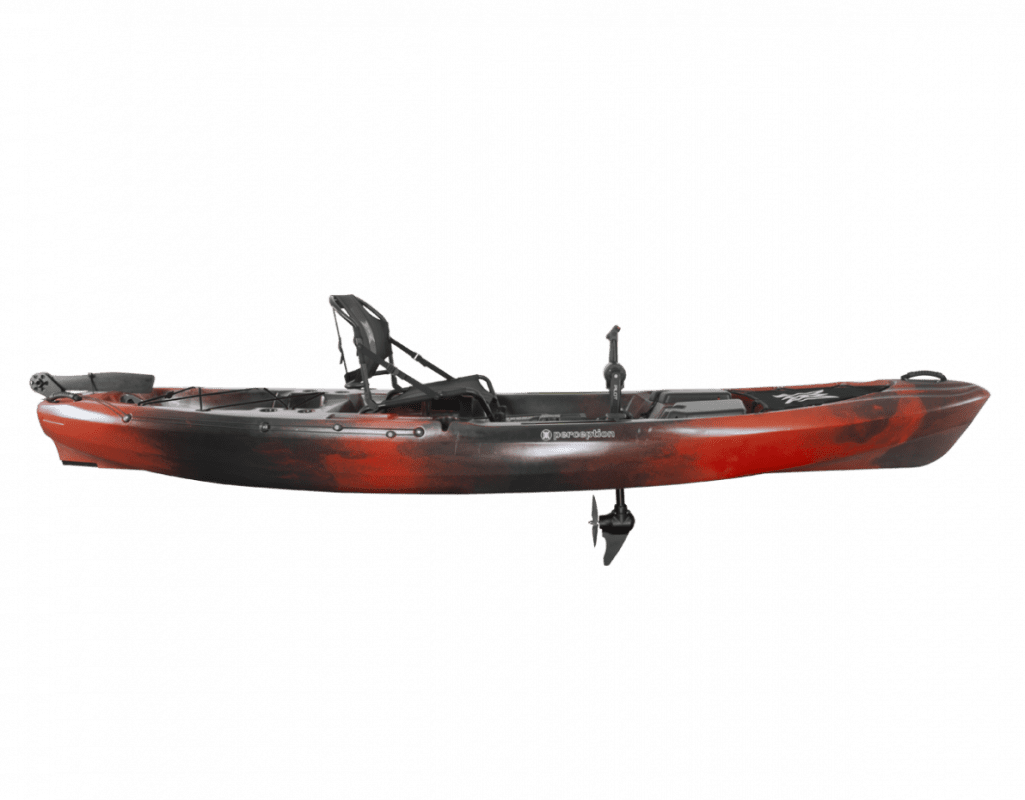 Perception's pedal-powered Pescador Pilot is a fishing machine that is extremely comfortable and functional for anglers. It excels in flat water and is an excellent kayak for inshore and bay fishing as well as on freshwater lakes and ponds.
The Pilot Drive propeller system effortlessly propels the boat, even in reverse, while leaving both hands free. The spacious, sit-on-top design with generous storage and accessory mounts make the kayak easy to customize. Superior stability allows anglers to cast and fight fish while standing.
Comfort is absolutely necessary for serious anglers spending long hours on the water. The Pescador Pilot is built for that. A roomy captain's chair features zonal mesh to promote cooling airflow, on-the-fly seatback adjustment tilts back for relaxed pedaling or forward for sportier pedaling.
With performance, comfort, features, and storage that outdistance its price point, especially for a peddle-driven kayak, the Pescador Pilot is also a great value. This boat is proudly designed, molded and hand assembled in the USA and is backed by a 5-year warranty.