DESTINATION: Kamchatka, Russia
FISH: Rainbow Trout
PEAK SEASON: July-September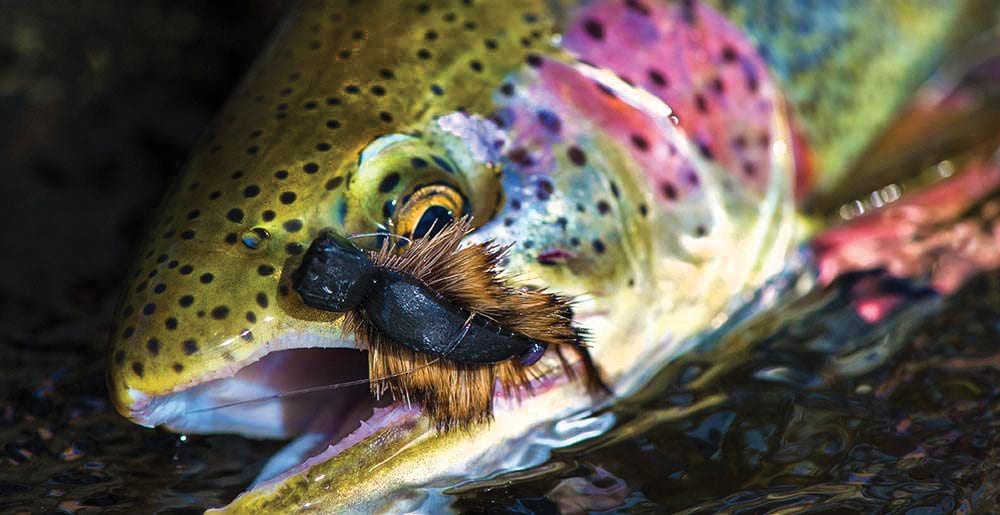 THE FISHING: Some scientists believe the Kamchatka Peninsula is where rainbow trout originated in a web of cold-water rivers on Russia's eastern coast. With very few roads and little human population to speak of, this roughly 100,000-square-mile slice of land across the Bering Sea from Alaska is as remote as it gets. In fact, the only feasible way to access its hundreds of miles of trout water is by helicopter.
Kamchatka is a place that makes even the Alaskan tundra seem overpopulated with humans. It offers a wilderness experience unlike any other, and the fishing isn't too shabby, either. Trout that eat dry flies, streamers and deer-hair mice skated across the surface average 20 to 22 inches. Each short season, anglers catch 30-inchers that are aggressive and as hot as they come.
And while the rainbows are the headliners, there are also several species of Pacific salmon that make annual runs into the peninsula. Huge kundzha, a close relative of Dolly Varden, weigh into the teens. And trophy grayling round out a diverse fishery that's one of the most unspoiled on the planet.
INFORMATION: www.thebestofkamchatka.com
Photo by James Bradley