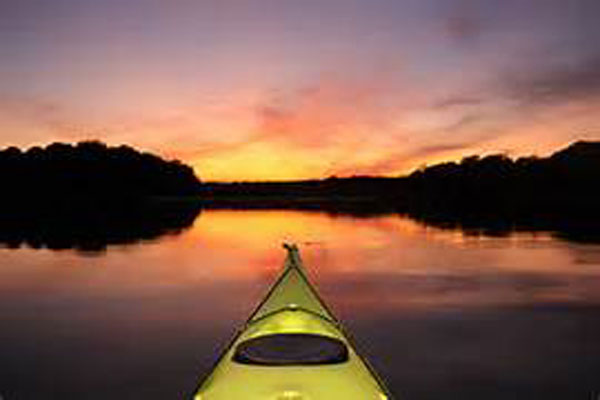 Most readers may already know through some of my past writings that I am a veteran. Since my retirement from the Marine Corps I have been compelled to pay it forward and have spent many hours doing charity work for veteran organizations. Now I have stepped it up a little and will combine my love of kayaking and the outdoors to help veterans.
I won't go into statistics and reference articles already written in regards to veteran suicides. The information is readily available through social media and news organizations every day. What I want to share with you in this month's article is the Peace River Warrior Challenge.
I will be taking four veterans on a 100 mile kayak trip over a four day period in March. The goal of the trip is to get veterans out of their homes and introduce them to kayaking and the great outdoors and raise awareness of veteran suicides. These veterans will be at least 30% disabled or have received a Purple Heart. As most of you know, being in the outdoors can be very therapeutic. We have received a lot of support from the Federation of Christian Sportsmen and the Florida Purple Heart Association, but now we need help from other kayakers in being a paddle buddy for one of the veterans. We are in need of light weight camping supplies such as sleeping bags, tents, and cooking items. We are also in need of donations in order to purchase items needed for the trip like bug sprays, food, water, and protective shirts.
If you are interested in this event or making a donation, please contact me directly at G.S. Outdoors, 863-446-2870, or email reelitinrob@gmail.com
So, take the time, find yourself, and go yaking