by: Mike Hammond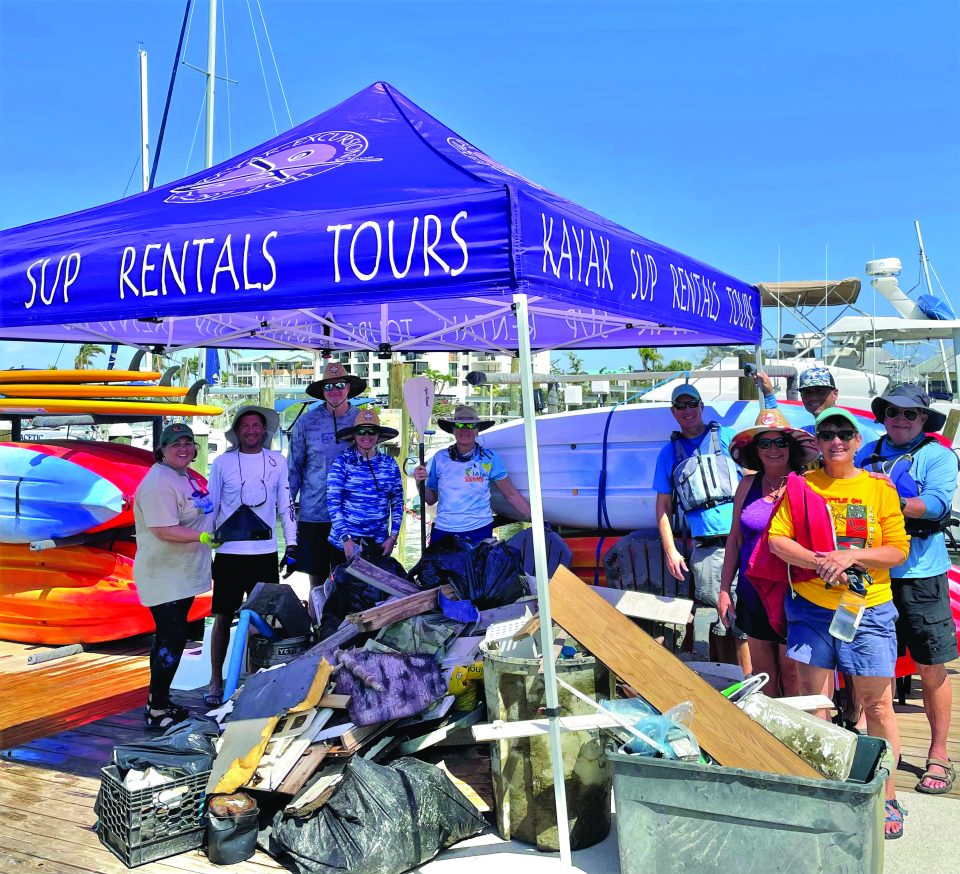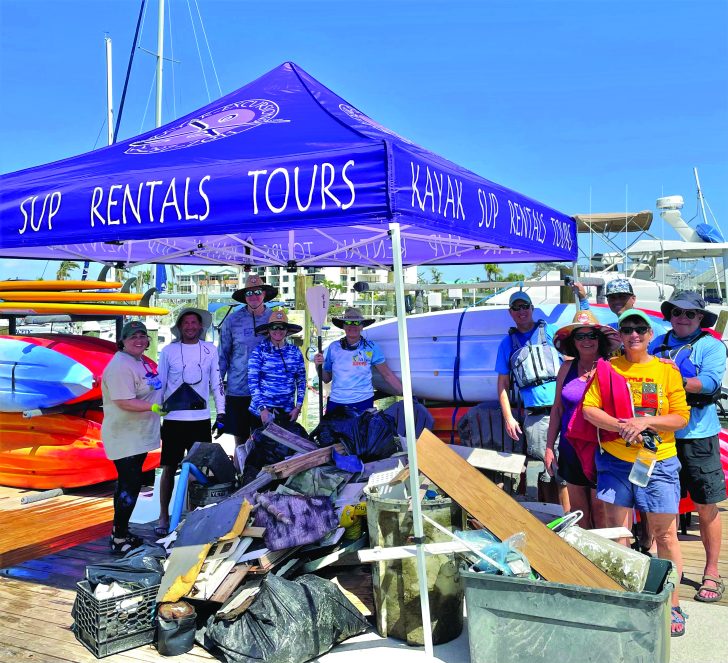 Shortly after Hurricane Ian devastated our coast, many paddlers were asking how they could help with the cleanup effort. We were initially asked to stay safe and be patient. Waiting sure was hard though. As more marinas, parks, and launches opened and barges began removing boats, cars and other large debris from the water, the opportunities to help cleanup increased. Now that we are past the six-month Ian landfall date, there seem to be cleanup paddles scheduled every other week.
The 2023 Great American Cleanup by Keep Lee County Beautiful Inc. was held April 1 with several cleanup sites located throughout Lee County. I was with a small-but-determined group that partnered with Kayak Excursions and the Getaway Marina. We picked through the Pelican Bay mangroves for a couple hours and amassed a pile of debris large enough to fill a dumpster. Afterward, everyone went out for some social time. It was great to meet other paddlers and exchange stories.
Carmen's Kayaks hosted a cleanup of Calusa Island in Bokeelia on April 16. A fleet of paddlers attacked the debris on the island managed by the Calusa Land Trust. Afterward, we returned to Knights Landing where there was live music and a food truck, which was fun for all.
I'm looking forward to going out with the Kayak Club of Greater Charlotte Harbor to work on the Orange River again. This club is very active and is continuously out on the water doing cleanups.
If you would like to meet other paddlers in the area, help the marine environment, and have a lot of fun, I highly suggest joining in on a cleanup such as the ones listed above. Most of these events can be found on social media. The Calusa Blueway, Keep Lee County Beautiful, and SWFL Paddle Club's Facebook pages are good places to look. To join the Kayak Club of Greater Charlotte Harbor on the water, you'll need to join their meetup group. Joining meetup groups is where you'll find most clubs; it's easy to do and it's free. Following our outfitters on social media is another great way to keep updated.
The opportunities to join other paddlers and help our waterways are out there if you look for them. We'd be happy to have you join us.
A big thank you to all the volunteers, clubs, outfitters, non-profits, marinas, local businesses, and municipalities working together to cleanup the Calusa Blueway and Lee County waterways. Your efforts are much appreciated.