by: Capt. Terry Fisher
Key West is a great boating destination, and I accompanied my friend, Ron Defreitas and his daughter 'Lilly', on a new 36ft. Yellowfin from Ft. Myers to the Oceans Edge Resort and Marina, where we spent 4 nights. The three of us departed early on July 1st arriving by noon. A quick lunch, pick up some bait, then back out to sea to catch mahi mahi, as our wives were not due to arrive by car until later that evening. It was a fairly productive afternoon 'boating' about eight fish. We had two days of trolling for dolphin and one day in the Dry Tortugas (Ft. Jefferson), fishing for mutton snapper, yellowtail, trigger fish, grouper and anything else that we could catch. The restaurant 'Yellowfin', located on the property prepared and served our catch of the day.
After another successful, fun filled, action packed 4th of July 'Adventure' to Key West it was time to return back to work in SW Florida. However, 1st Mate Vicki and I plan on returning to the 'Keys' in late September to join the Maverick Boat Group and other Pathfinder boat owners for a weekend of fishing, fun and food and at Hawks Cay Resort, located on Duck Key. Naturally, we will trailer our new 26 Ft. Pathfinder HPS, sponsored by Ft. Myers Marine, Yamaha, Power Pole and Coastal Angler Magazine.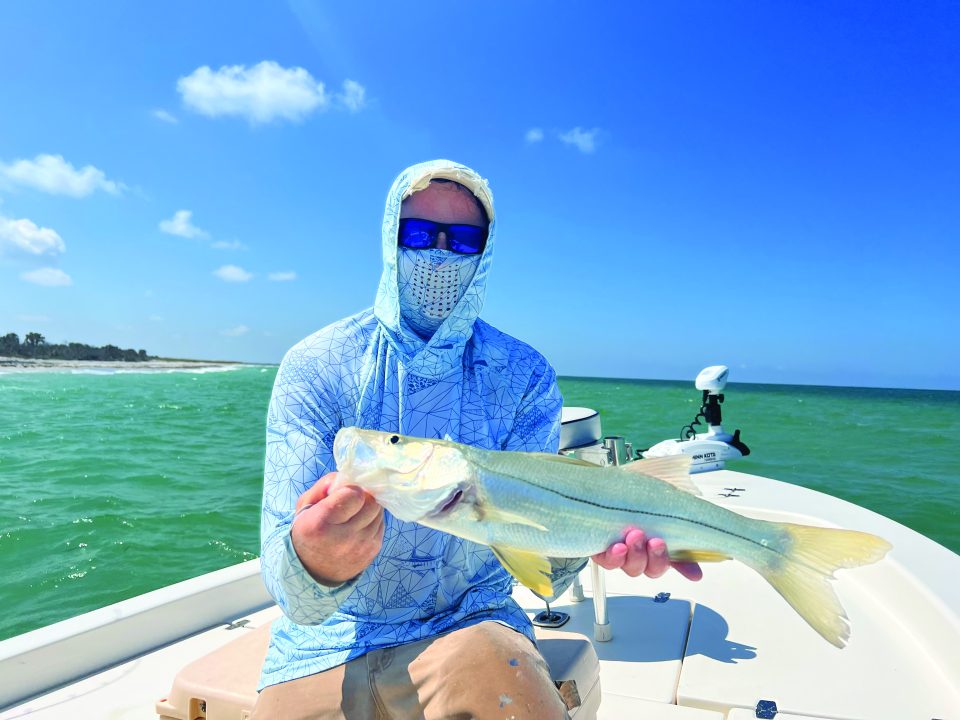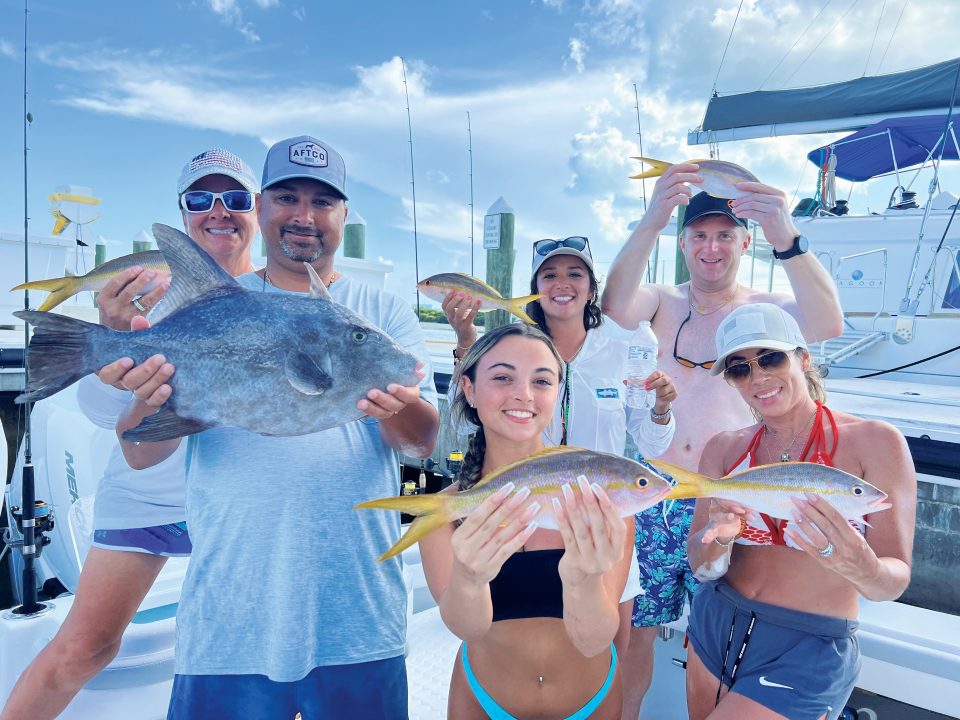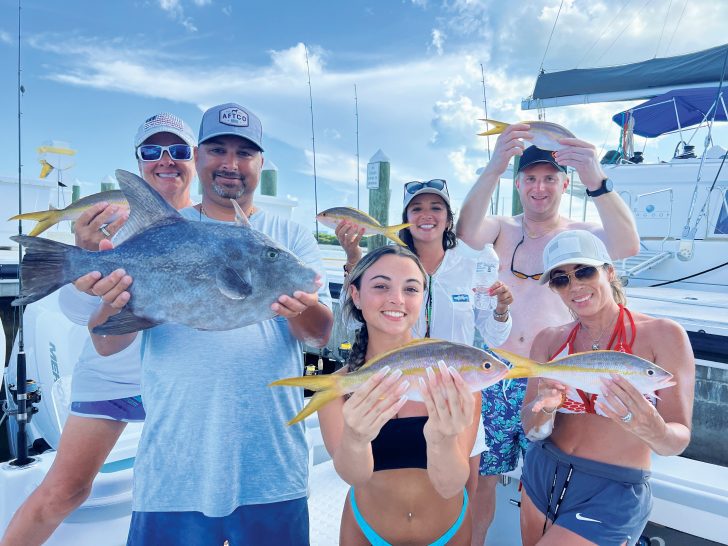 August in SW Florida is a 'hot' month and I suggest when the opportunity comes that anglers look to early departures and early returns when possible.
INSHORE; early morning high tides will allow 'shallower' running boats to access more remote areas to fish for snook, redfish and mangrove snappers.  The 'bite' will be better in the morning hours as afternoon fishing in the 'back country' will be sweltering hot for the angler and the fish. Pilchards for snook, 'quartered' blue crabs for redfish and shrimps for mangrove snapper.
Another option and suggestion for snook anglers is to work the beaches of Sanibel, Captiva, N. Captiva and Cayo Costa utilizing pilchards and pinfish for better results. These fish will be lurking in either of the two 'troughs' close to the beach. Tree stumps, wood debris and grasses pushed up into the shallows are a bonus. Most all docks hold snook.
Seatrout fishing will be productive in the deeper grass flats 4 to 5 ft. as always with options to use plastics or live shrimps. Unfortunately, anglers will catch more catfish than they bargained for during the hot, August month. The secret for catching one's limit is tenacity. Most likely anglers will have to move around to several grassy areas to find one or two 'keeper' size fish at each location in order to acquire legal sizes and legal limits. Just keep in mind that lighter tackle will make all the difference in the world when it comes to enjoying fishing inshore.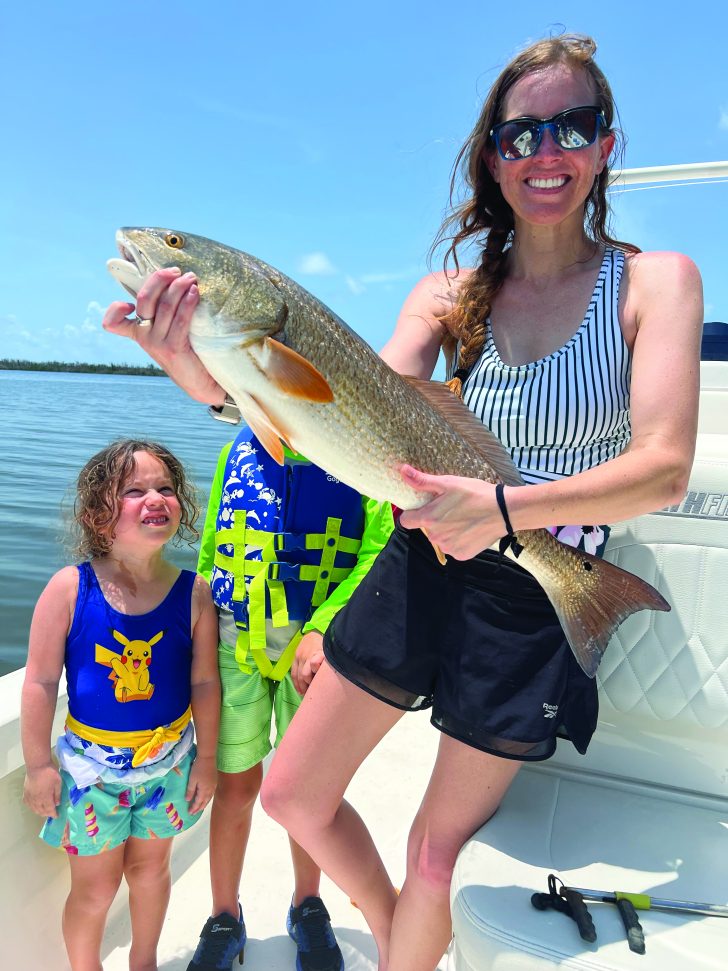 OFFHORE; early morning departures is also a must as the temperature can be brutal in the Gulf. However, too much wind will likely squelch any adventurer seeking opportunity to catch grouper, snapper, triggerfish, grunts or pelagic species. Be mindful of the regulations and rules for every species that you possess as the rules are subject, not only to change, but also to frequent open and closures. Most experienced offshore anglers are aware that in the Gulf waters, the farther out one goes to deeper depths, the bigger the fish. This especially applies to the hot summer months from June through September. As water temperatures drop during the winter months the fish will actually take up residency in shallower waters, closer to the shore.
Offshore anglers need be aware of the of the difference in state and federal waters for size and bag limit requirements. On the west coast of Florida (SW Florida Gulf Waters), the state water is up to 9 miles out whereas the state waters on the east coast of Florida, including Monroe County (Key's and Dry Tortugas) is only 3 miles out before federal requirements come into play.
Regarding equipment (as mentioned above), I recommend that smaller outfitting of rod and reel provides the most fun and enjoyment. Don't use anything that is bulky and heavy. Just purchase and use equipment that will get the job done by tiring the fish out, instead of equipment that tires out the angler. Anyone that would like recommendations on equipment purchases, including but not limited to size, makes and models are welcome to contact me at the email and phone number listed below.