Pitch your tent anywhere your truck goes. Kodiak Canvas's sturdy Kodiak Truck Tent keeps you off the ground, high and dry, and away from critters.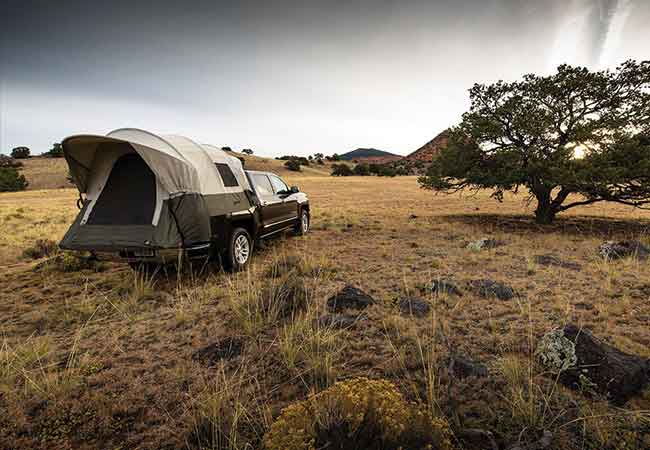 Kodiak is renowned for its high-quality canvas products, and the Kodiak Truck Tent is no exception. Made with Hydra-Shield 100-percent cotton duck canvas, this tent is extremely durable, watertight and breathable. The unique, clamp-on rail design with integrated, 3/4-inch, steel tube frame provides unmatched sturdiness and is easy set up. The tent's tunnel shape maximizes interior space with a tall, 5-foot ceiling, and its tailgate-down design expands usable space.
The Truck Tent is rated for all-season use and features five windows with no-see-um mesh for ventilation, light and openness. It has a cab access window, perfect for running a cord to power appliances from the cab.
With top-of-the-line YKK zippers, a large D-shaped door, covered entry, convenient gear pockets and a limited lifetime warranty, the Kodiak Truck Tent will transform the bed of your pickup into a home away from home for years to come.
For more information on the Kodiak truck tent and more, visit www.kodiakcanvas.com