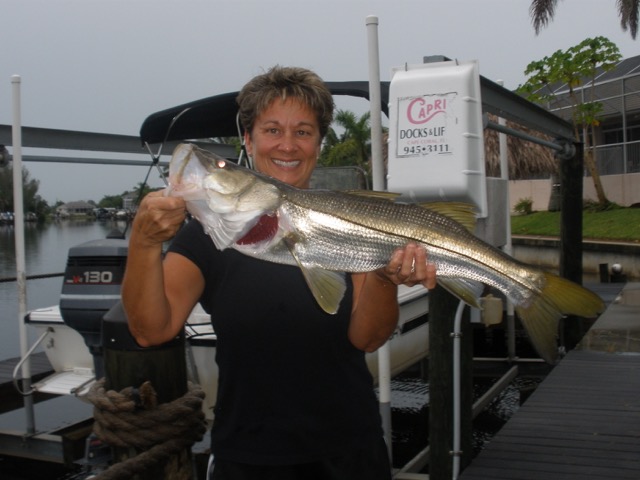 The month of May brings a lot of changes to our area not only have our friends from the north returned to their summer homes, we have many species that return to the shallows and flats, for breeding and fattening up on the plentiful baitfish.  Warmer weather patterns, higher and stronger tides mark the beginning of migrations for virtually every species.  The Tarpon have arrived and are in the passes and cruising the intercostal waterway with the swift moving tides.
With longer daylight hours I have enjoyed the abundance of fish in our canal.  With our fishing charter business my husband on most days is loaded up and gone by 6:30 which allows me time to enjoy the beautiful sunrise and early morning fishing on the dock.
I use one of two lures; Rapala X-RAP SXR-10 Blue Sardine color or Mirrolure MR19 white with a red head suspended twitch bait.   The Rapala is an adrenaline pumping, long casting, extreme action slashbait that the Snook, Jack Crevalle and Tarpon cannot resist.  The Mirrolure MR19 is a suspended slow retrieve twitch bait that also works well in our canal.  I like to replace the back treble hook with an Owner Tournament Trailer feathered treble.  This is like a stick of dynamite!  (Notice that the MR19 in the picture has many battle scars) The salinity of the water determines how quickly it will fall or suspend as well as the length of your leader.  Another productive time to fish from the dock is in the evening as the sunsets.  If Mangrove Snappers are what you're looking for they are plentiful around the rocks and pilings along the seawalls or around the mangrove bushes.  When targeting these fish I use an Owner circle hook (size 1, 2 or 1/0) with a pinch weight about 6 inches above the hook under a popping cork with small live shrimp as my bait.  I prefer to use the popping cork because in the canal if I'm fishing on the bottom I will end up with catfish!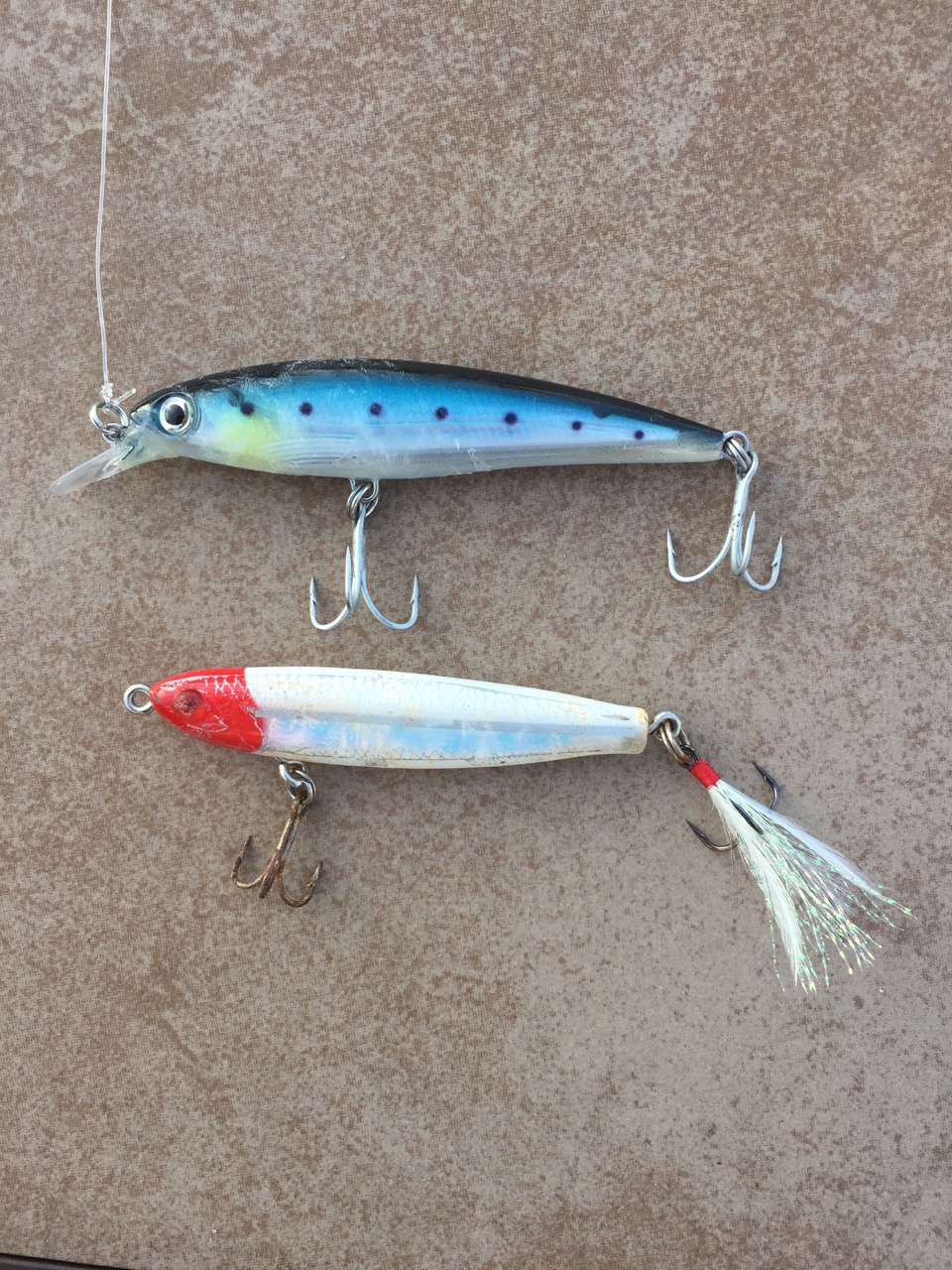 Whether you're spending Mother's Day with the family, Memorial Day with friends, head out to the dock or waters edge and make some memories!  You never know when YOUR fish of a lifetime is going to hit your line so be sure the camera is nearby to capture the moment.
This is First Mate Vicki Fisher of FISH FACE CHARTERS wishing you pleasant days and lasting memories!