by Eric Welch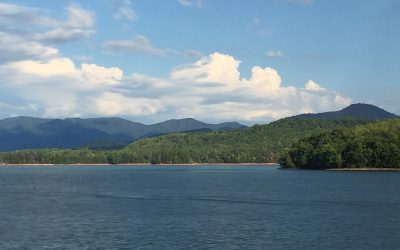 Water temperature: 64-67 degrees, lake level: 5.8 feet below full pool, water clarity: clear.
The topwater bite is not great, but you will find some fish breaking in the mornings. The breaking fish I've been finding have been in the back of pockets off the main lake and around flats. Try a Strike King Sexy Dawg, Whopper Plopper and a Zoom fluke. Also, a ½ ounce Silver Buddy works good in the areas fish are breaking.
The best bite for me has been on a dropshot rig with a 6″ Roboworm off points and around banks with rock. You can also catch fish in around docks throwing a Zoom trick worm Texas rigged. The jig bite is working in the same areas as the Texas rig and drop shot. The bite is only going to get better as the water keeps cooling. When it hits 55 degrees, then it's time to pull out the umbrella rigs and the float-n-fly. If you've never fished these in the winter, you don't know what you've been missing.
These two rigs catch some big fish in the winter. Give us a call for a great trip.