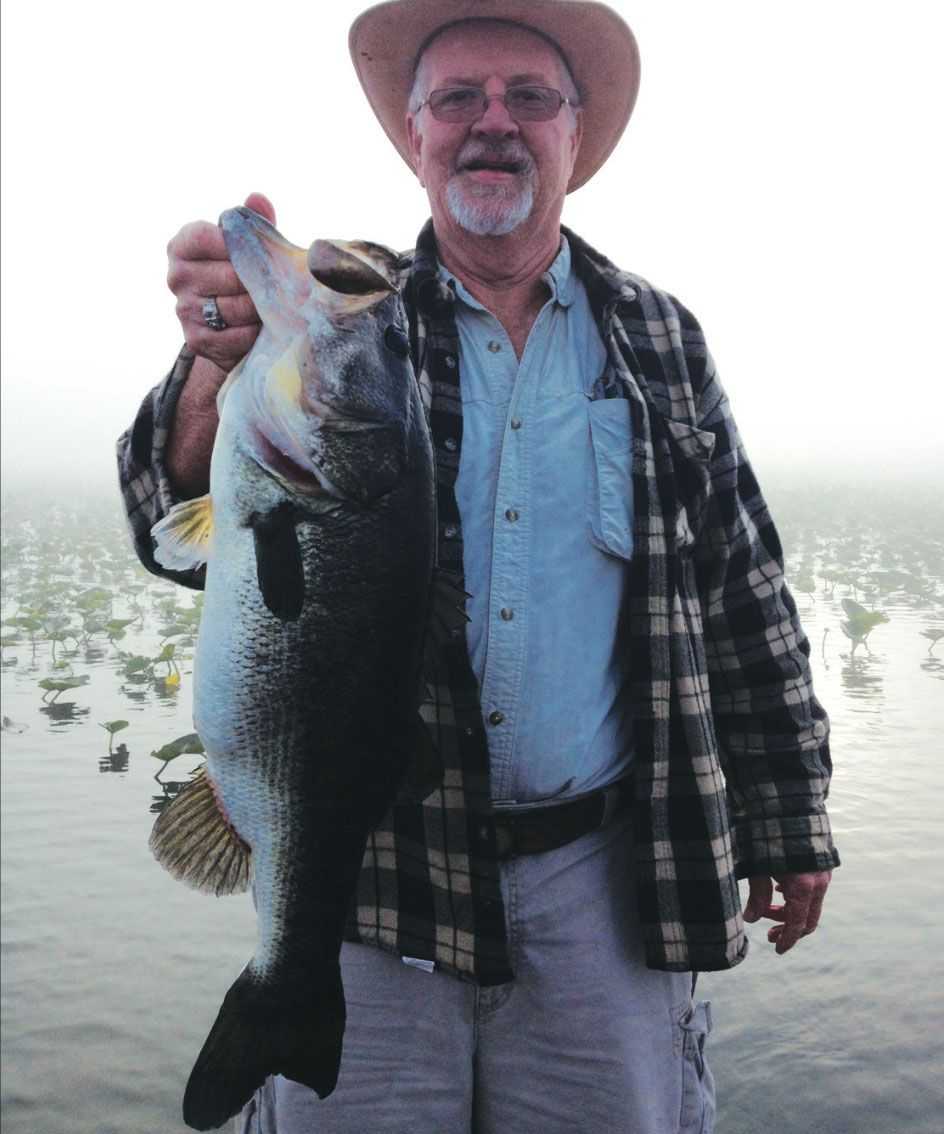 Lake Josephine is located between Sebring and Lake Placid, Florida. This shallow, swampy lake is actually three distinct bodies of water, connected by narrow channels with a surface area of 1,248 acres.
The lake is bordered on the south and west by residential homes, while the east shoreline is both residential and wooded areas. To the north, primarily the northeast, the lake is bordered by Lake Josephine RV Resort and Buttonwood Bay RV Resort, while the remainder of the northern section is mostly wooded acreage.
Lily pads are the predominate vegetation on Lake Josephine, which is extremely shallow in many areas, and big bass are commonly caught using plastic worms and topwater baits.
For boaters, the lake has three public access ramps, all on the south side of the lake. One is at 425 Lake Josephine Shore Road; another at 1540 Lake Josephine Shore Drive and the third is at 2430 Oak Beach Boulevard. There are no public swimming beaches on the lake.
I don't often get a chance to fish the lake, and due to its shallow water, it's not one of my favorites. But it does have a healthy population of largemouth bass if you like fishing the lily pads and other vegetation.
Last year, I fished a club tournament with Jim Morgan and when we arrived at the lake it was so foggy we were unable to start until later in the morning when the fog cleared.
As Jim and I worked the edge of the lily pads in one section of the lake, XXX decided to cast behind the boat to a small clump of lily pads in deeper water. Within seconds, his rod bent over and I looked back just in time to see a real monster bass breaking the surface in its initial run.
Jim worked the large bass back towards the boat as it tail-walked twice before I was able to slide the net under it and bring it on-board.
The bass weighed just over 8.8 pounds and although we both added a few more bass to the livewell by the end of the tournament, Jim won the big bass jackpot as well as the tournament.
The fish was released, alive and healthy, so if you get a chance and you want to try a different lake in the Highlands County area, you might want to give Lake Josephine a shot. I know there's a least one big fish swimming around, and if there's one, there's likely to be many more.