by Capt David Hare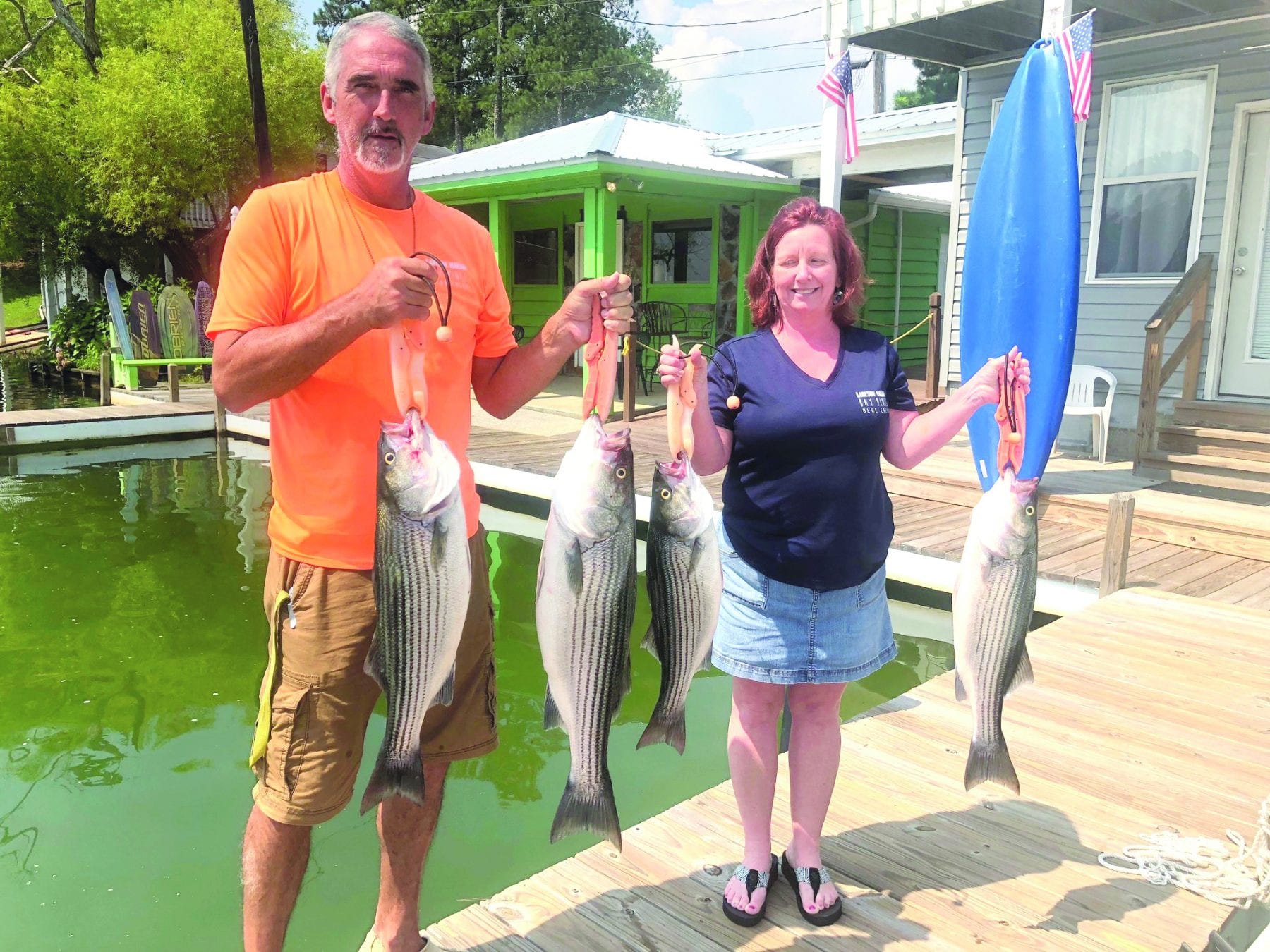 Alex City Guide Service
256-401-3089
davidbhare@yahoo.com
Water temperature: 90 degrees, lake level: full pool, clarity: clear.
September will more than likely produce bites both day and night. You still need to be concentrating in the deeper, cooler water in September. You should try your luck as far down the lake as the dam and Goat Island area. In a normal year in September, I will be fishing my baits at 35-50 feet and at a water depth of 50-120 feet. Mornings usually produce best at the hours of 6am until around 11am, and the night bite should be best from 6:30pm until around midnight.
In September, your weekday fishing will not be crowded with all the recreational boaters, however, the weekend boaters will still be out and about, maybe not quite as crowded as last couple of months, but you will definitely have company on Saturday and Sundays. As always, be alert of your surroundings and practice defensive driving.
You should start seeing a few surfacing fish this month, so keep your favorite topwater lure tied on to a good medium action spinning rod and keep it handy for that spur of the moment boil. If you are still having to entertain family and friends on your pontoon boat, it's a good idea to keep that same rig on your pontoon, because when you least expect it, you will run up on some surfacing stripers.
If you are planning on doing some fall and winter time fishing with us, now is a good time to book those trips to get the date you desire. Call or text me at (256) 401-3089.
Until next time, be safe and catch one for me!