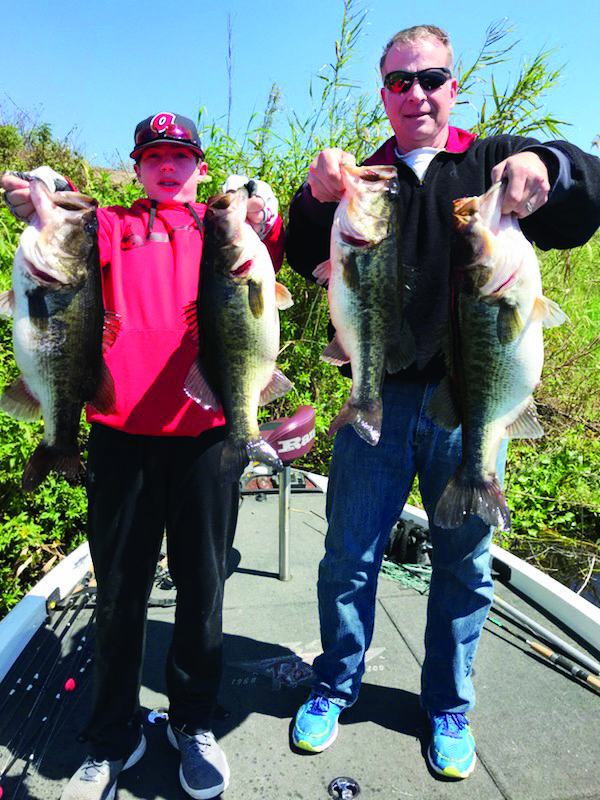 By Capt. Nate Shellen Contributing Writer
With the arrival of late fall and heading toward early winter, the water temperature in Lake Okeechobee is FINALLY dropping. The water level is high enough to provide access to the marsh areas as well as the shoreline cover. Savvy anglers eagerly anticipate the first wave of large female bass as they move along the shallow shorelines, where they gorge themselves preparing for the spawn. Lake Okeechobee's bass are in feeding mode. They are chasing and eating shiners, shad, and whatever food morsels that are available.
Once the bass locate a food source they will hang out in that area as long the food is available. Last year we located a spot that bass frequented fall, winter, and spring, with bass coming and going in conjunction with the moon phases. We were able to catch bass in this same area during pre-spawn, spawn, and post spawn. We fished this productive area different ways and from many different angles. At times during the season the fish would be holding in one single piece of cover along the area, other days they would be scattered along the whole stretch. Don't misunderstand, there were days when we were hard pressed to catch fish in our number one spot and we had to move to another area. Each year we fish Lake Okeechobee, we learn something different about the lake.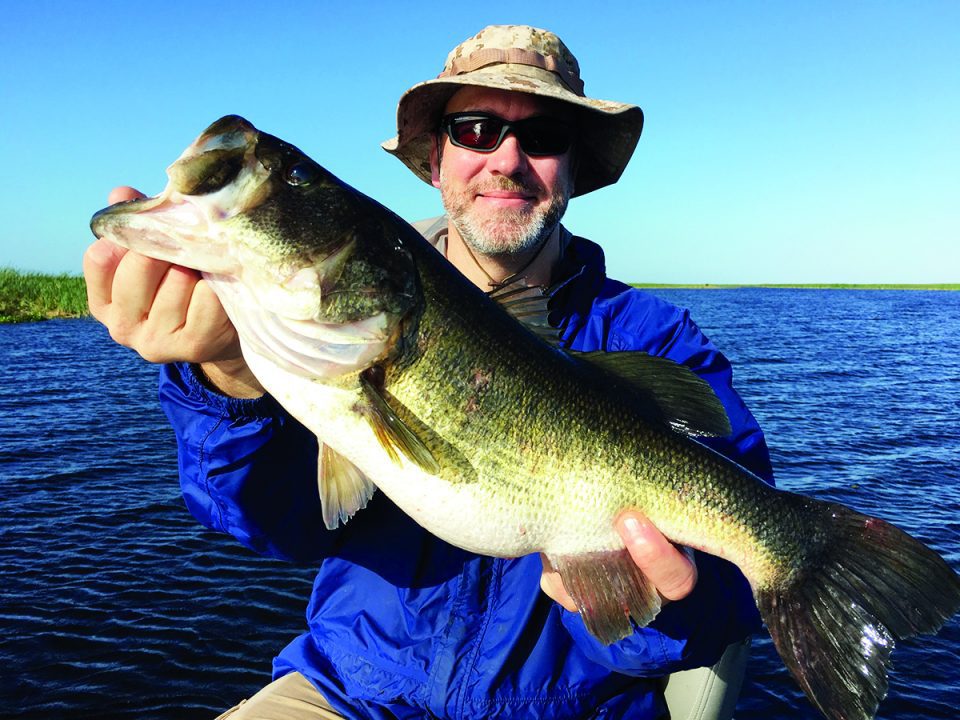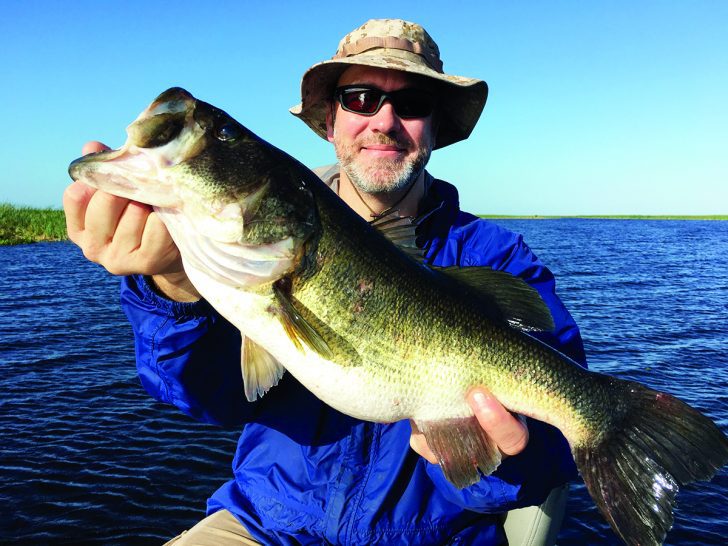 Late fall fishing on Lake Okeechobee is second to none. The sheer number of bass in the six to ten pound range is incredible.  The days are mild, and the bass are biting. It just doesn't get much better in the bass fishing world.
The northwest side of Lake Okeechobee is loaded with eel grass, pepper grass, and other great cover elements where big bass hold. From the east side of the lake at J&S Fish Camp all the way around the north end of the lake to the Point of the Reef, bass are already being caught in good numbers. Each year it's only a matter of timing until the bass are triggered to start their late fall feeding spree. It happens suddenly and without fail, one day the bass will be of average size and the next day you might catch four or five bass over seven pounds.
Crappie fishing will start to fire up as well as the water cools and will always be better before the full moon. They can be caught on jigs, and below a bobber with minnows. The limit for Okeechobee is still 25 fish over 10 inches. Specks can still be caught up to 2 pounds, with many fish coming in the 1 pound plus range. People come in droves to the lake in early December to catch these fish because of their fantastic table fare. Catching specks on an ultra-light rod with 4 pound test line and a jig is one of my personal favorites.
Capt. Nate Shellen
Shellen Guide Service • Okeechobee Bass Fishing Guides/Charters
(863) 357-0892 • sjmike7@aol.com • OkeechobeeBassFishing.com