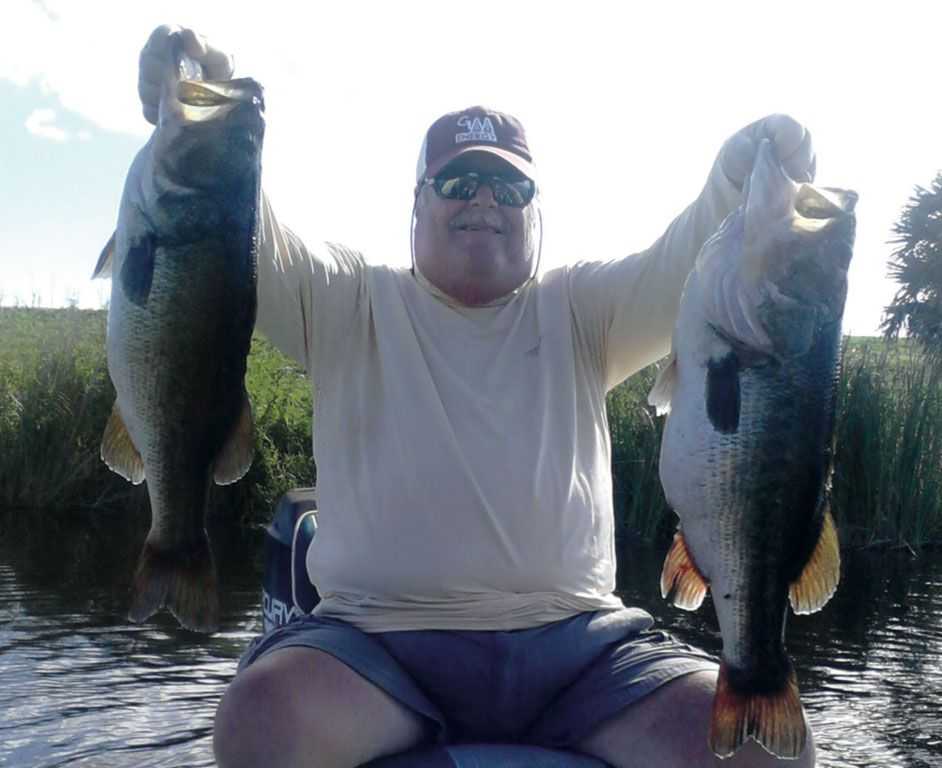 With water levels falling and water temps rising, you may need to make a few adjustments to your game plan for fishing Lake Okeechobee. Bass fishing has been up and down, but for the most part it has still been good. Wind direction has made the lake a bit muddy in places and that has helped to make it a bit tougher at times. The bass bite is an early one, the first hour in the morning is very good, schooling bass up to the 4lb range are on the outside Kissimmee grass edges. Spinner baits, swim jigs, and top water have been working very well. Schools of shad are abundant and the bass are right behind them. But with it being the typical summer pattern for this time of year, that bite is done by 8 am and then it's time to change your tactics. Move inside the reed line and pitch the bull reeds with a jig or Texas rig craw. Take your time and don't be afraid to pitch even the smallest of reed clumps. Use dark colors, Junebug, Redshad, and the good ole stand-by black, and your day should be a success. Now with water temps rising, look for some deeper water. Try the Kissimmee
TAKE YOUR TIME AND DON'T BE AFRAID TO PITCH EVEN THE SMALLEST OF REED CLUMPS. USE DARK COLORS, JUNEBUG, REDSHAD, AND THE GOOD OLE STAND-BY BLACK, AND YOUR DAY SHOULD BE A SUCCESS.
River and the Rim Canal if the lake is not working for you. Bass have been caught in the deeper cooler water this month and will continue for the rest of the summer. Catches with live shiners have been good with guides taking their clients out to numbers up to 30 to 40 on half days, with a few big fish being caught with them. If you're live bait fishing, try putting the bait on the bottom, it can make a big difference this time of year. Tin House Cove, Eagle Bay, and Kings Bar have been producing most of the action, but Indian Prairie is starting to heat up as far south as Horse Island.
Bluegill and shell-cracker action is still going on at Grassy Island and at Buckhead Ridge. Crickets, worms and grass shrimp are the baits of choice. Try to fish a week ahead of the full and new moons for your best action. Shell- crackers will start to disappear but the bluegills will stick around until about the end of August, so you better go get them while you can. Specks are being caught in the river by Okee-Tantie Park around the bridge with minnows down deep working best.
Remember to stop in to Garrard's Bait and Tackle for all your fishing needs. Whether you are bass fishing or fishing for pan fish they can fix you up. Live bait or artificial they have it, and for you gator hunters they also have what you need for the upcoming gator season.