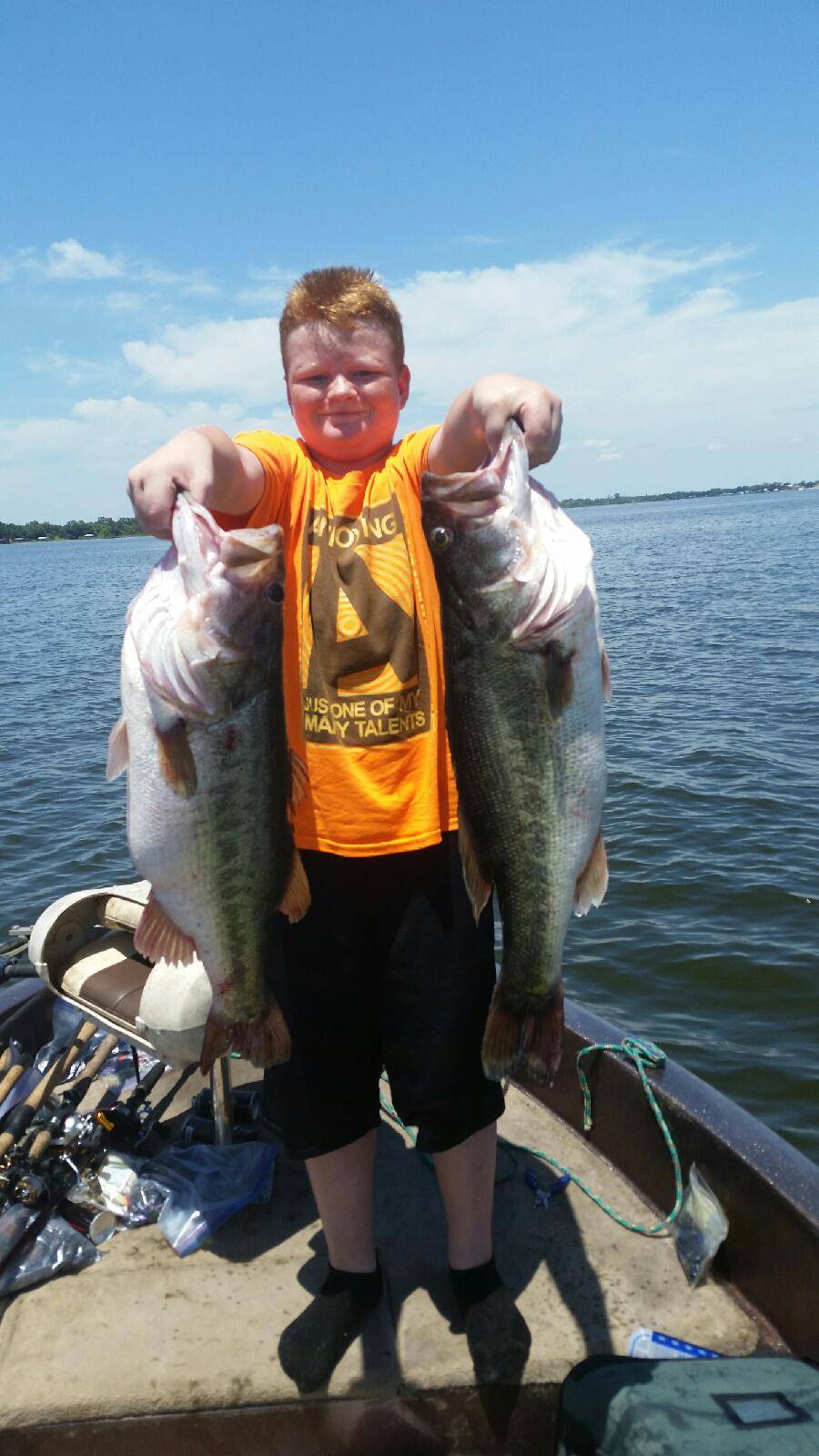 Lake Placid Team Trail Classic | May 15, 2016
Venue: Lake Placid
The Lake Placid Team Trail held its season ending Classic on Sunday May 15th on Lake Placid in Highlands County. The weatherman cooperated by providing sunny skies and light and variable winds and one team in particular made the best of the conditions to top a field of fifteen boats. The team of Andy Markham and his grandson Cody Wiggins brought to the scales a 5-fish limit of 31.26 lbs to earn not only the First Place Prize but 1st and 2nd Place in the Big Bass pool. Their take-home for the day was a cool $ 1,585. Second place was the team of Dick Morgan and Jerrel Mott with a weight of 14.07 lbs while the team of Bill Springer and Austin Springer took home Third Place with a weight of 13.02 lbs.
The 2015-2016 Season was a tightly fought season and wasn't decided until the last tournament on Aprill 17th. The top five teams where 1st Place, Bennett & Moore with 309 points; 2nd Place, McDuffie & Wood with 306 points; 3rd Place, Norton & DeSanta with 304 points; 4th Place, Anderson & Vogel with 303 points; and 5th Place, Arnold & Perrson with 302 points. Congratulations to all the anglers who participated in this year's Trail.
Next season's schedule and sign-ups will be announced shortly.
1st Place: Andy Markham & Coddy Wiggins, 5-fish, 31.26 lbs
2nd Place: Dick Morgan & Jerrel Mott, 14.07 lbs
3rd Place: Bill Springer & Austin Springer, 13.02 lbs
Big Bass: Andy Markham & Cody Wiggins 8.42 lbs