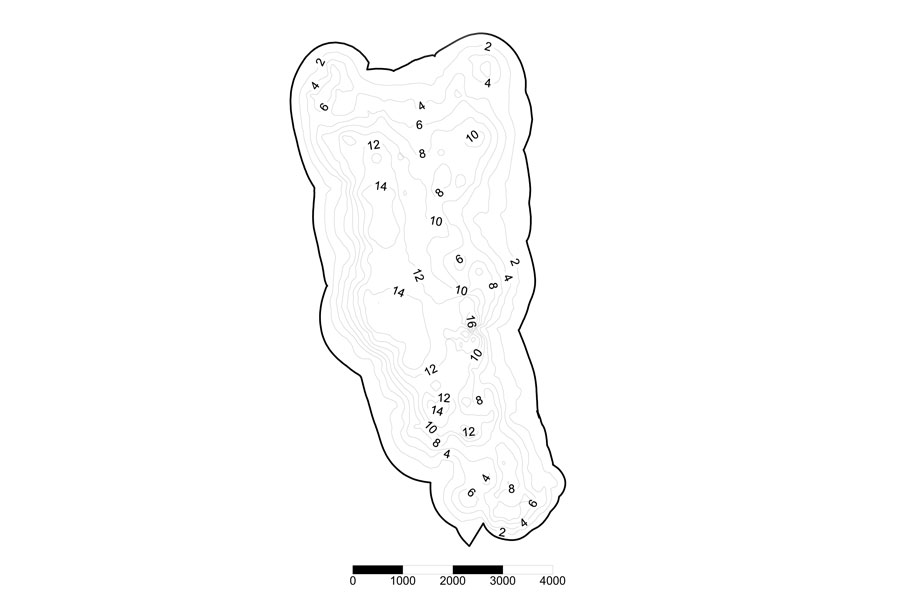 Lake Huntley is a mid-size 680 acre lake located on the southeast side of Lake Placid, Florida. Lake Huntley is a typical 'ridge lake' which are characterized by clear water, sandy bottoms and low nutrient loads.
Through the years the shoreline has been developed so that today there are residential homes on the east and west side of the lake. Still this lake has a few remaining pockets of undeveloped land which provide for dense pockets of marsh and emergent vegetation.
Lake Huntley receives water from local run-off as well as a small feeder canal from Lake Grassy. During periods of high water, Lake Huntley will drain into Lake Clay. There are two public boat ramps on Huntley with one being at 125 Lake Huntley Drive and the other at 250 Anderson Street. Both ramp areas are small and can accommodate only a handful of trailers. Being surrounded by residential homes the lake is enjoyed by many residents and sees a wide variety of water sports including fishing, boating, water skiing and jet skiing.
The bottom topology of Lake Huntley is kind of unique for a ridge lake. While the average depth is only 6.5-feet, there are plenty of deeper pockets ranging in the 12-17 foot range. This makes for plenty of contours and bottom structure to hold fish. When fishing the open water of the lake, using your electronics to isolate grass beds, flats and drop-offs that hold schools of bait will greatly improve your success rate.
As for shoreline vegetation, the undeveloped areas on the north and south ends of the lake offer plenty of opportunities for bass fishermen. There you'll find cattail stands, patches of hydrilla, pond weed, eel grass and even some water lilies. In the more developed areas there are plenty of docks along the shoreline so pitching, flipping and skipping under docks will find good numbers of fish.
Though this lake is somewhat small it fishes large. Local clubs and tournaments that do fish this lake often come in with nice bag weights. There are some sizable fish in this lake and the largest to date registered under the FWC's Trophy Catch Program is a 9-4 lb fish caught in March 2015 by Reinhard Pope. In addition to bass, you'll find plenty of crappie, shell-crackers, catfish, and pickerel in this lake along with the ever present bowfins and gars. As for baitfish, you'll find schools of shad, wild shiners, bluegills and other panfish.
In choosing a style or color of bait for Lake Huntley, the choices are wide open. Having clear water, natural appearing colors generally work best and these include green pumpkin, watermelon red, junebug and black. Along the shallows, top water baits such as frogs, spinner baits and swim baits work well. In the thicker patches of vegetation, worms, senko type baits, and jigs will produce big strikes. As you break out into the open water, along the edges, jerk baits, rattle traps, crank baits will help cover a lot of water. Then as you get into the deeper pockets, deep crank baits, drop shots and Carolina rigged soft plastics will get you to where the deeper fish lay. As always, start shallow and work your way deeper.
Lake Huntley is one of those lakes that once you get to know her, she'll keep bringing you back for more.
See you on the water!