by Matt Henry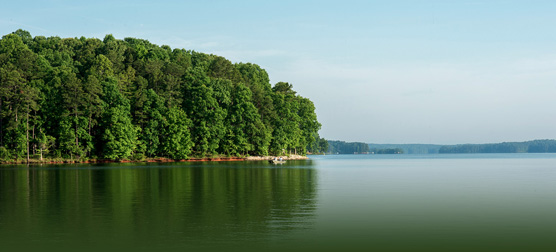 Lake Sinclair is down 1.2 feet, clear with water temperatures in the upper 50'
Bass fishing is good. Carolina rigs and small to medium crankbaits have been producing more consistently than other baits. Primary and secondary points and flats are the places to throw the Carolina rig. Depths are varying from 3 to 10 feet and more. Try a Zoom Finesse or U tale worm in June bug or green pumpkin on a 1/0 Gamakatsu extra wide gap hook. A 2 or 3 foot leader of 12 pound line is attached to 14 or 17 pound main line with a half ounce weight. Crankbaits have worked on the same points and also around rip rap, docks, rocks, blow downs and in coves and pockets.
For depths of 2 to 6 feet, try a ¼ ounce Rat-L-Trap, #4 and #5 Shad Rap RS, and Bomber Model 6A. Some good baits for 7 to 10 feet are a Fat Free Shad #6, Norman Deep Little N, and Rapala DT10. Most chartreuse patterns along with chrome blue and crawfish patterns should work.
Spinnerbaits may get more consistent very soon with the average temperatures moderating. Try a 3/8 ounce Stanley in chartreuse with a single gold Colorado blade on the points and rip rap. A tandem blade model usually works best around wood and grass. Work the jigs and Texas rigs around docks, brush piles and blow downs. Staying light has been best, but power fishing these baits should get better.