by Dan Saknini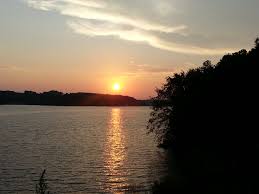 Water temperature is about 67 degrees. As to be expected, you will notice cooler water temperatures the further north you go in the rivers. Fishing is good and getting better. The pattern is simple: submerged stand-alone brush piles in fifteen to twenty five feet should be your main targets. The main river channel north of Laurel Park on the Chattahoochee side and the main river channel in the Chestatee are both producing well.
Having said that, don't overrule Four Mile and Six Mile Creek, staying in fifteen foot or greater depths. We are also noticing that some fish are moving to deeper docks in main river channels.  You will notice a slight change in the color of the water as you go further north. This should work to your advantage as crappie prefer slightly stained water.
Jiffy Jigs, Bobby Garland, Mr. Crappie and Panfish Assassins have all been working well. If you prefer fishing with live bait, minnows are also working with a number six long shank hook and a slip cork. If you're not familiar with slip corks, instructions on how to use them will be on the package.
Tight lining while trolling is another way to catch crappie on brush, using a jig tipped with minnows ten feet below the surface. This will require ten to twelve foot rods parallel with the water with up to four rods on each side of the trolling motor. Your line should be vertical while going at a very, very low speed. If your line is angled or horizontal, you are going too fast.
Enjoy fishing among the fall colors that have finally arrived on the lake. Stay safe on the water and wear your life jacket!