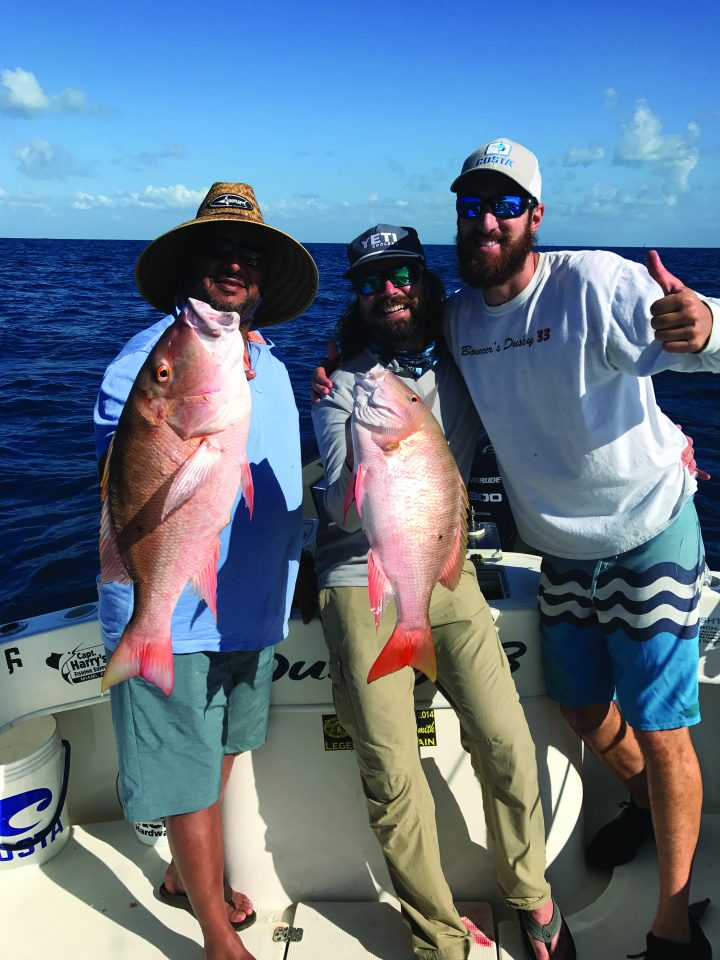 People will fish from 9 AM to 5 PM and catch a couple sailfish, a kingfish and maybe a tuna. But a guy fishing from 5 to 9 PM is liable to catch several sailfish, kingfish and big black fun tuna. In May and June the fishing in the late afternoon can be epic. This fishing centers around large volumes of live pilchards for chum and kite fishing in 90 to 150 feet of water.
Wreck fishing can be great too. Grouper season opens in May. Mutton snappers are in spawning aggregations around the wreck, as are permit. Cobia frequently appear around the wrecks and under kites in May as well.
A great way to really cash in on this May fishing is to anchor up stream of a wreck in 90 to 150 feet of water and target the water column from kites on top to live baits on the bottom.
Tarpon and snook should be in great numbers around the inlets and along the beaches. Good size shrimp, crabs, mullet and pinfish are all good bait choices.
Offshore this is a great time of year for swordfish by day or night. Pick a calm day or evening and go catch a big one. During the daylight hours there is a chance of mahi
Capt. Bouncer
CaptBouncer@bellsouth.net
(305) 439-2475