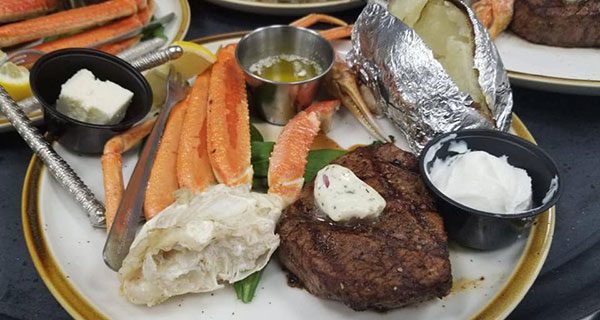 Welcome to Legends Steakhouse, a Family Owned and Operated Restaurant, where a mother and son have decided to make their dreams come true. Our dream is to bring a nice, casual, yet classy, family oriented restaurant to our small hometown of Murphy, NC.
It all began when my mother, Salina, was a little girl watching her mother, an entrepreneur herself, run two restaurants. She remembers her mother taking the time to make everything from scratch. With a sense of down home hospitality and love, her mother had a passion for turning her customers into extended members of the family.
When I, Cody, turned fourteen, I decided to start working at a family owned restaurant in Murphy. My goal was to put money away for my first car. Little did I know that that one decision would spark a fire. My mother, Salina, thinking back on all of the fond memories of watching and working with her mother, wanted to have the opportunity to repeat those experiences with her son as well. Within a week, she decided to start working at the same restaurant as me, to help put money back for my car.
After working all through high school, I then went on to attend college at Western Carolina University. Where I received Degrees in Business Administration and Entrepreneurship. While in college, I held on to the dream of one day owning my own restaurant and wrote many papers and business plans. The dream was "Legends Steakhouse".
So together, my mother and I began making this dream a reality. I had always said that the name would be "Legends" and that I wanted it to be a place where our community, friends, and family could come together and enjoy a great meal and the experience of a nice, classy, family restaurant.
What does "Legends" mean to us? Legends to us, is our Military, Law Enforcement, First Responders, Firefighters, Medical Professionals, Educators and Linemen. These are the men and women that make our community a great and safe place to live; a place to be proud 0f and a place to call home. Being born and raised here has given us the opportunity to see Murphy, North Carolina grow and to have the opportunity to get know and serve the people we consider "Legends.
Nestled right in the heart of Historic Downtown Murphy!