by Fishin' Frank
While yes, they did map almost the whole of the western U.S., you can take a page from them and map the flats.  During this time of year the water can get really low, add to that east or north east winds and the water levels on the flats can get so low it is mostly sand.  While that may not be great for fishing, it is great for learning.  On the very lowest of tides you see the holes, instead of guessing where the deep spots or pot holes are you can see them, with your own eyes and that is very cool.
On the days when I go out for a Lewis and Clark I take a rod with a paddle tail shad on it and maybe have a top water Zara Spook with me.  It is too much to ask not to have a rod with you. Now, I do not take bait, that is too much temptation and I can resist anything but temptation.  The other thing I have is binoculars; why?  Often, I cannot get onto the flats I wish to explore, so I have to get as close as I can and look out with the binoculars.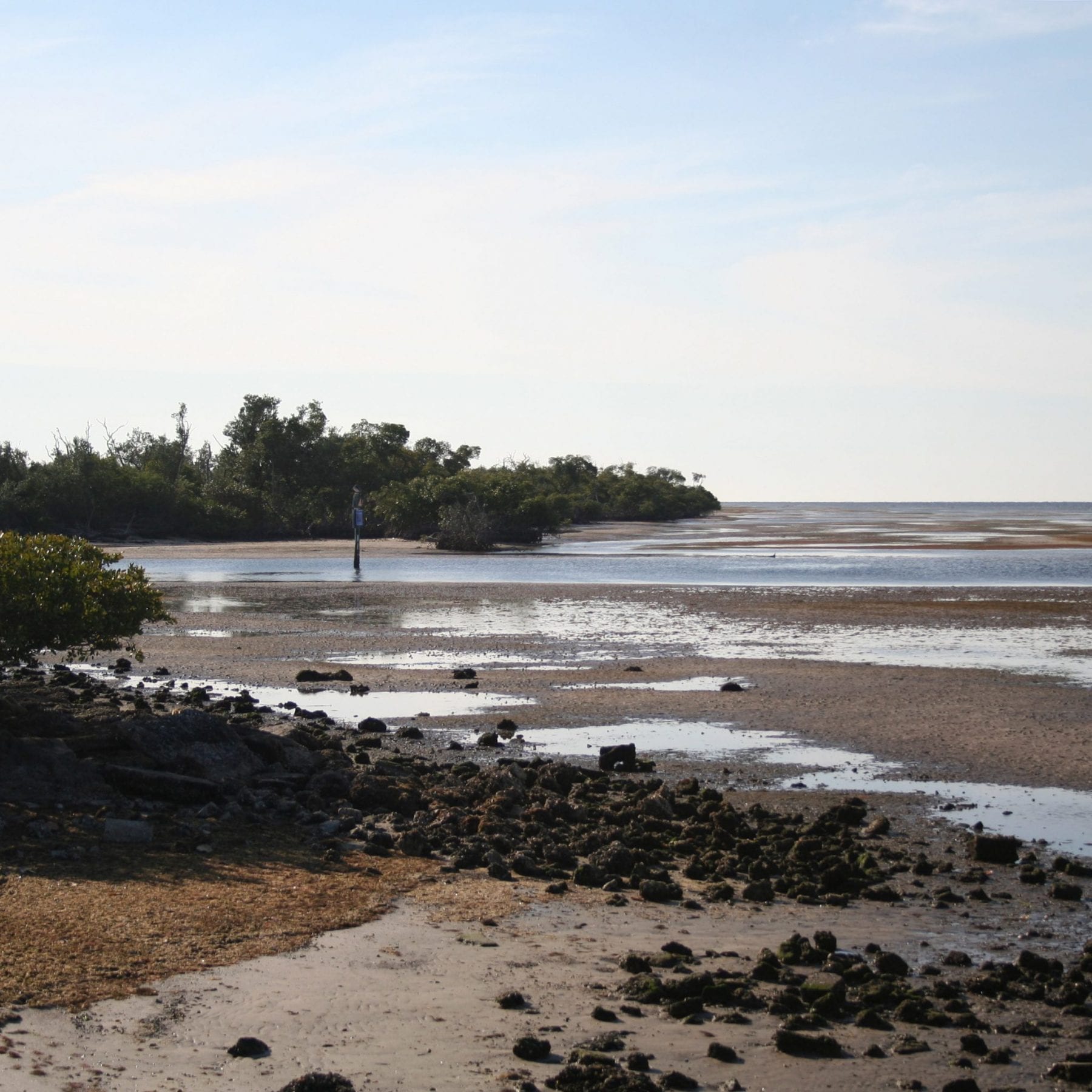 Charlotte Harbor has sand bars that run up both the east and west sides of the Harbor, separating the open harbor from the flats.  You read stories about fishing the pot holes on the flats and how many fish are caught doing this.  How do you find them?  This is the best way I know.  And pick land marks, like a tall tree on an island or a marker.  Often when fishing the east side I will count how many islands north of the entrance into Pirate Harbor the spot is and then how far out to the sand bar.  The next time I come back when the tide is up, I know where to anchor the boat so I am not sitting on top of the fish I want to catch.
Another hint is you can get your boat much shallower than you think by how you load your things.  First, off take everything out of the storage lockers and cubby holes, with no bait keep the live well off and no water in it.  Now take as much as possible from the back of the boat and move it to the front.  The back of the boat with the motor is already heavier than the front.  Very slow idle speed is what it takes to learn the bottom.
This is a trick I have used for years to get me one step ahead with my fishing and more important my catching.  Knowing the bottom features and the fish will get you more consistent hook-ups.
Good luck
Fishin Frank