Captain/Chef Lenny Strobel, Founder and President of Reel*Time USA held a One-of-a-Kind Fishing Challenge on September 29th.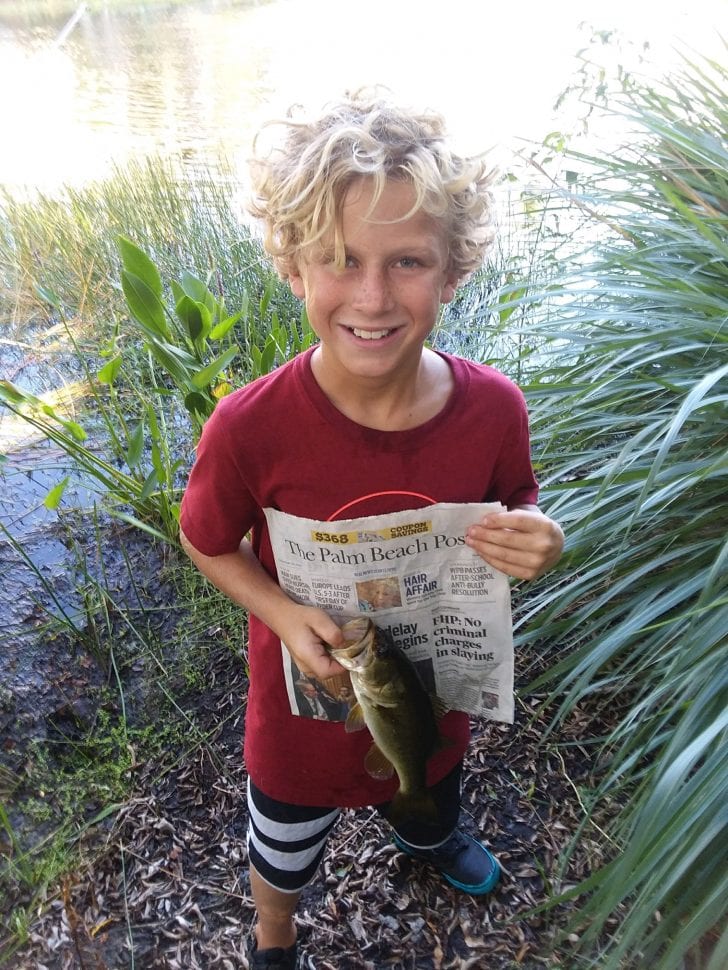 Anyone in the USA could join the challenge and compete for prizes. The format is unique because it allows anyone to compete across the country, in any pond, lake, stream or honey hole.  Participants sign up through the website, buy that day's newspaper to authenticate their catches, then go fish 4 consecutive hours taking selfie photos with the newspaper of each Largemouth bass before they release them. The person who catches and releases the most bass in a 4 hour time slot wins their division.
There were32 divisions from children to senior citizens competing. The Overall Grand Prize Winner, Vance Weyandt who landed 20 bass, pictured with his Palm Beach Post, won a 4 hour fishing trip on a 64ft Viking.
For a complete list of winners and details on future events, visit www.reeltimeusa.com.  Reel*Time USA corporate mission is to raise awareness and funds for Multiple Sclerosis society.