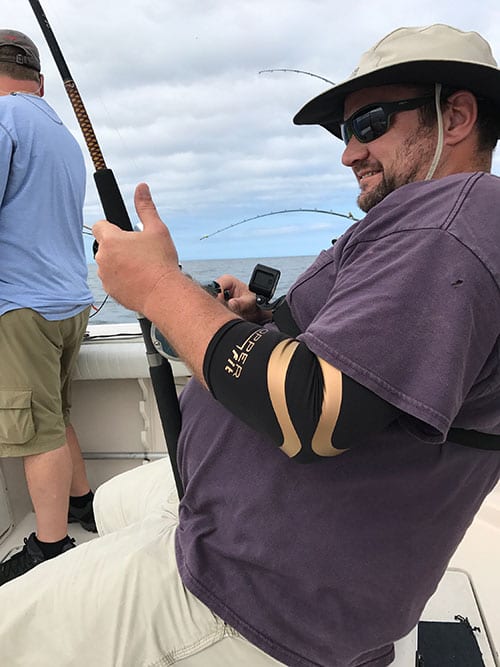 By: Capt. Sean McDonald
May in Ludington starts out as a brown trout and lake trout fishery along the shoreline and near the pier heads in shallow water. Trolling body baits and spoons in around 10 feet of the dirtiest water you can find will get you the best results. Due to a cold April the end of the month when the water nears 47 degrees we should begin to catch spring king salmon. There are two great things that spring kings offer to the angler. First is they are not picky and easy to catch while they are gorging themselves on any bait-fish up after a long winter and second is they fight very well.
The reason spring kings are the best fighting fish in Lake Michigan is that they are in cold water and do not run out of gas when they hit the 70-degree surface water of August. They may act like they are done and suddenly swim off the the side under a downrigger wire and through your dipsy divers and win their battle. Spoons are normally the best bait for spring kings, but flashers and flies/meat rigs will attract them into your spread and take fish. When the water is this cold you may take a king near the surface and the next one 100 feet down, spread your lures at a variety of depths. When the water temperature inside the pier-heads reaches the mid 50s alewives will begin to spawn. This will attract kings and some of the biggest brown trout in the lake. Keep a close eye on your graph while motoring through the channel on your way out in the spring, if you see baitfish save some gas and stay close to home for some great fishing. Good luck on the Big Lake in May the kickoff of our king season has begun.
Capt. Sean McDonald
Katch Me Charters
(231) 510-2072
www.centurycircle.com