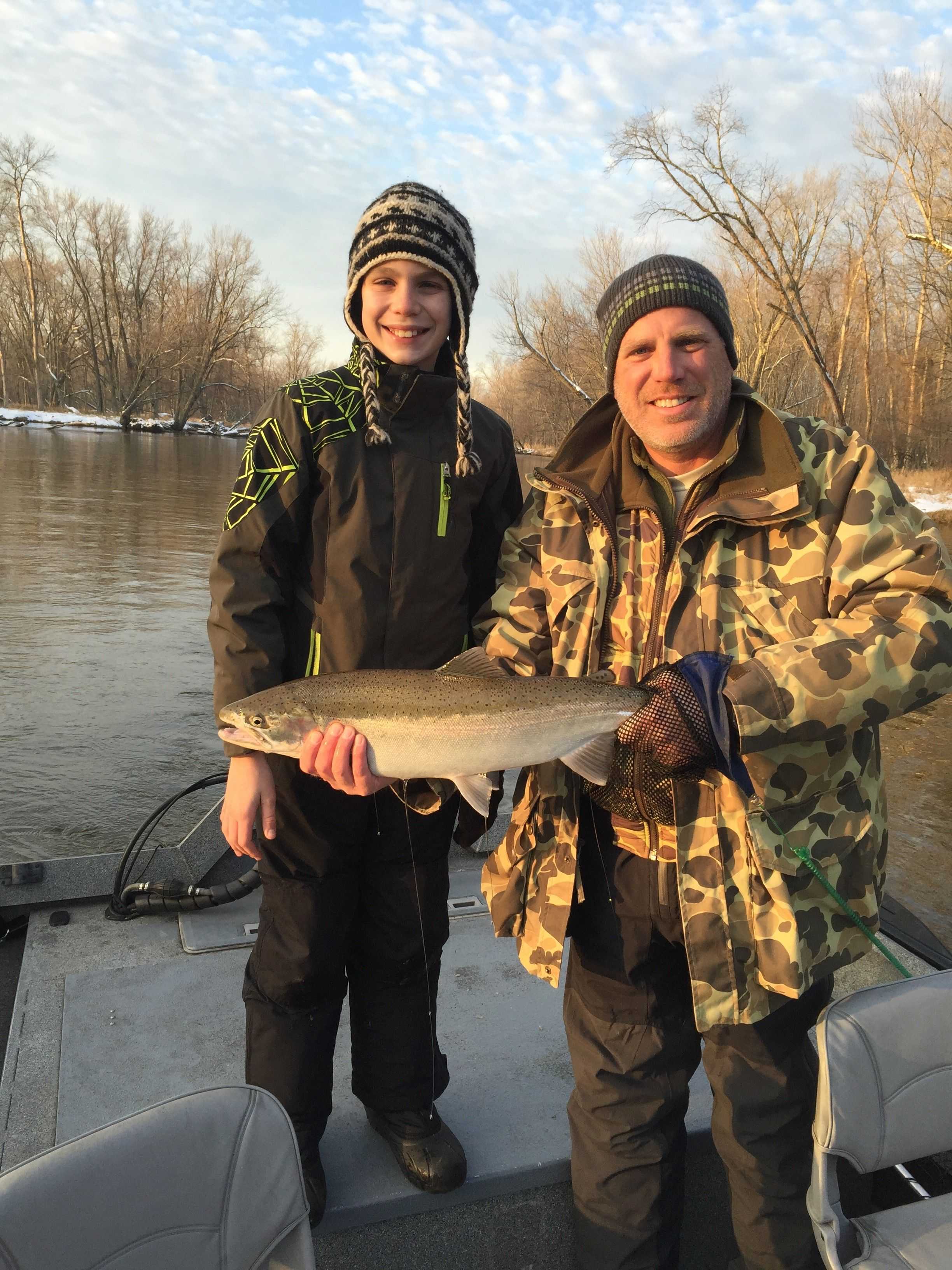 A fter the last two nasty winters, it has been nice to have November and part of December with not a lot of snow and ice. That being said from the "living in Northern Michigan" point of view. No snow to shovel and dangerous roads to deal with, a lower heat bill, and more time to get outdoor projects done are a few of the positive points.
One thing for sure ice fishermen are not happy about it, but we will have plenty of time to get out and enjoy the solitude of the lakes in our area. December was a great time to get out and do some scouting for those who took advantage of this opportunity. Perch, bluegill, and walleye will most likely be found in the same spot when the water turns hard. It is a lot easier to find fish in open water than through the ice, and the fish are more aggressive because of the warmer water temperatures.
This season should be interesting to see if the bluegills are found in the normal first ice spots with the season about a month behind schedule. Look for weedy areas in 4-10 feet deep on local lakes for first ice bluegills. Upper Hamlin will be the first large bluegill lake to freeze and it is normally a top choice for anglers in the area. Small jigs tipped with spikes or waxworms will be the ticket for catching them. Remember to leave your power auger at home on thin ice to avoid spooking the fish.
We are hoping that toward the end of the month we can venture on larger deeper lakes for perch like Pentwater, Pere Marquette, Manistee, and Portage. Portage should be the first "big" perch lake to freeze because it does not have a river flowing through it. Angler traffic normally starts at the far east end where it is shallower and more protected where bluegills and perch are targeted and then works west to the deeper end for perch. Minnows alone and Hali jigs with wax worms or Slab Grabber spoons work well for perch.