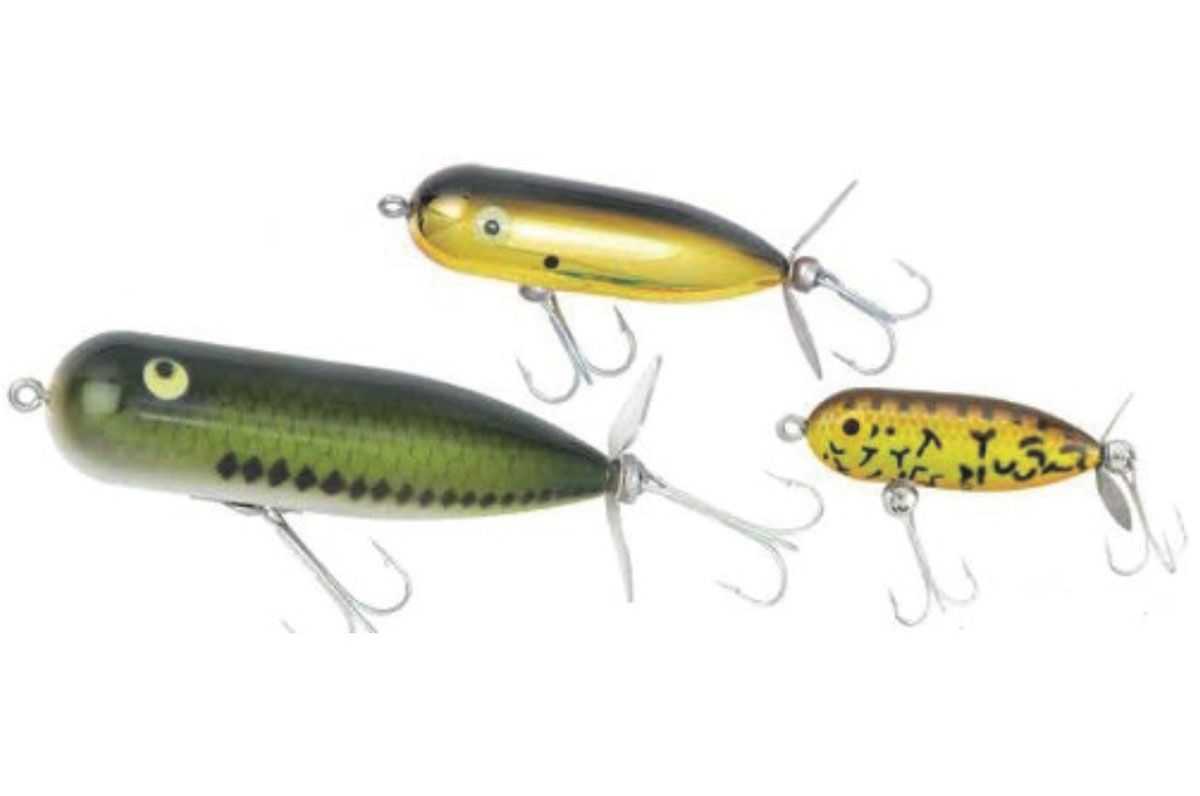 As most Floridians have experienced, some years we by-pass Spring and jump right from Winter into Summer, and this year seems to be one of those years. Local waters are heating up quickly and are teeming with small baits of all types. Now and through the dog days of summer, one of the most productive and fun techniques is a top water presentation. My favorite and go-to lure is the Heddon torpedo series. These inexpensive plastic, top water prop baits will trigger an explosive reaction from any sized bass. Worked near weed lines or shorelines on calm mornings or tranquil evenings, these lures are just fun to fish. Available in four sizes; Teeny (1 1⁄2", 1/8oz), Tiny (1 7/8", 1/4oz), Baby (2 1⁄2", 3/8oz) and Magnum (3 5/16", 5/8oz), and a variety of colors, you can fish the brood through-out the season. For me, I prefer the Baby sized lures in the early months and work my way to the Magnum size in late summer. As they say, fish the brood.
Since Florida waterways are filled with vegetation and my casting skills can sometimes let me
down, I tend to replace the factory supplied hooks with a weedless # 4 treble hook attached to the body with a small split ring. This enables you to overcast into the edge of a weedline or under the shade of a overhanging tree without the nuisance of hooking up on the weeds or tree branch. Once the lure hit's the water, let it sit for a few seconds for many times this is all it takes to prompt a strike. Then start your retrieve with a twitch or two. At this time, think as if you're the bait, you just landed into a frightful environment, you take a moment to 'freeze' and gather your thoughts, and then you slowly test the waters. Once you've moved a few inches without being consumed by a predator, you become relaxed and take longer and more frequent strokes to get yourself to safety. So your retrieve should mirror this image, start off with a few twitches and then stop and pause, then take a few strokes and pause, then increase the strokes with an erratic cadence until you bring the lure back to the boat. As you work the lure, the prop at the back of the lure will create a line of bubbles, consider this a trail of bread crumbs for Mr. Bass to follow directly to your lure. Once you get accustoming to fishing topwater, you'll always come back for more.