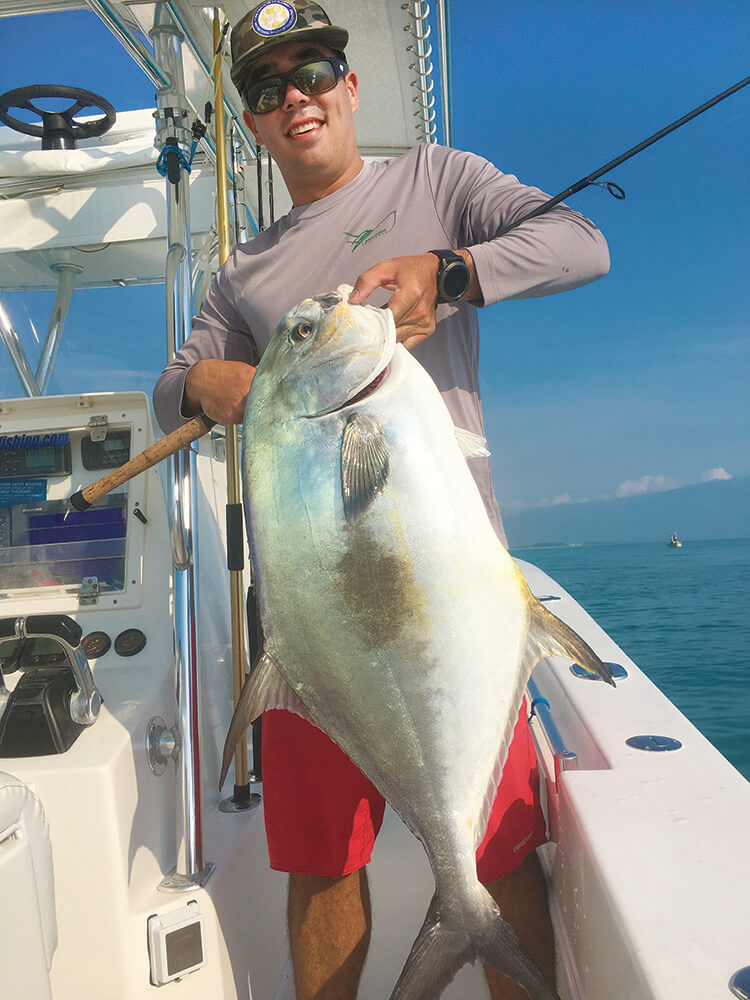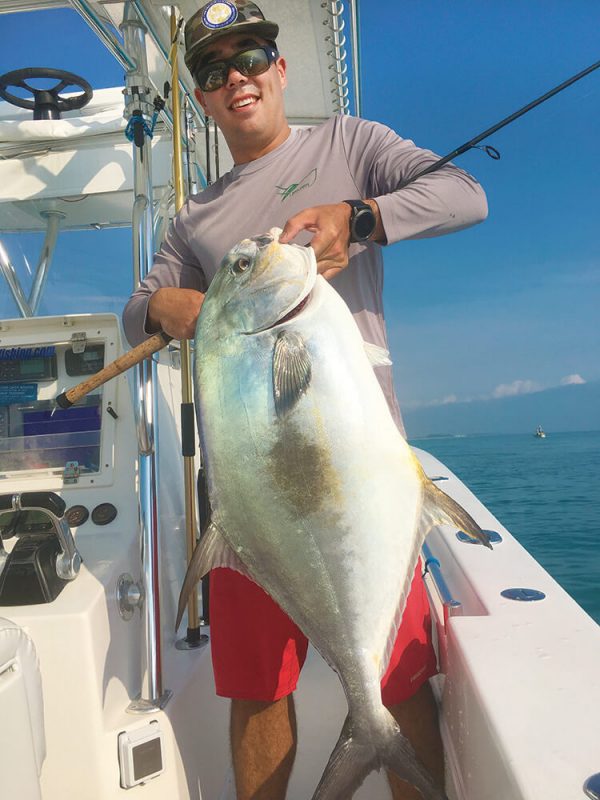 It's funny to think a tiny crab no bigger than a silver dollar is a viable live bait option when fishing in the vastly huge Atlantic Ocean. But when fishing around Martin County during the month of June, it pays to stop by a local tackle shop on the way to a boat ramp and pick up a pack of live crabs.
That's what Off the Chain's Capt. Scott Fawcett does. As he prepares to meet clients at his boat at Sailfish Marina on the Manatee Pocket, he'll pick up a dozen or more crabs to toss in his live bait well.
Recently, while fishing with angler Ryan Dayton of West Palm Beach, those crabs were hooked onto a lead-head jig and dropped to the top of a shallow reef just outside St. Lucie Inlet. Fawcett hoped Dayton would hook a cobia or even a wayward tarpon (crabs work great for them, too), but most of all, a trophy permit.
Permit are one of those big three targeted catches for the advanced angler. Along with tarpon and bonefish, permit rate as a fantastic fighter on light tackle. They are capable of thrilling speeds, incredible endurance, and tackle-testing strength.
The one difference is that in Martin County waters there isn't the classic Biscayne Bay or Islamorada experience of sight casting a fly to a fish feeding in 18 inches of gin clear water. Here, plenty of permits are caught, but with jigs and live crabs on artificial reefs and wrecks, natural reefs, or even along the beaches by anglers casting for much smaller permit cousins, pompano. Oh, and by the way, anglers here can catch giant tarpon and speedy bonefish, too, if that is your goal.
Dayton did hook that permit, and another, too. They went about 30 pounds apiece.
And surf anglers fishing from Hutchinson Island beaches earlier this year caught permit within casting range of the high-tide mark using artificial lures like Fish Bites or just a tiny clam strip. If there is something a permit likes as much as a live crab, it's a clam strip.
When permit starts to show up in the fishing reports locally, it means grouper season has opened. May 1 through Dec. 31, anglers fishing out of Martin County marinas will catch gag grouper and black grouper to 40 pounds, red grouper to 15 pounds and scamp grouper to 12 pounds in 60 to 180 feet of water. Again, the county's extensive investment in its artificial reef construction program has led to the benefits of great fishing for game fish and sports fish which orient to structure – like permit and grouper.