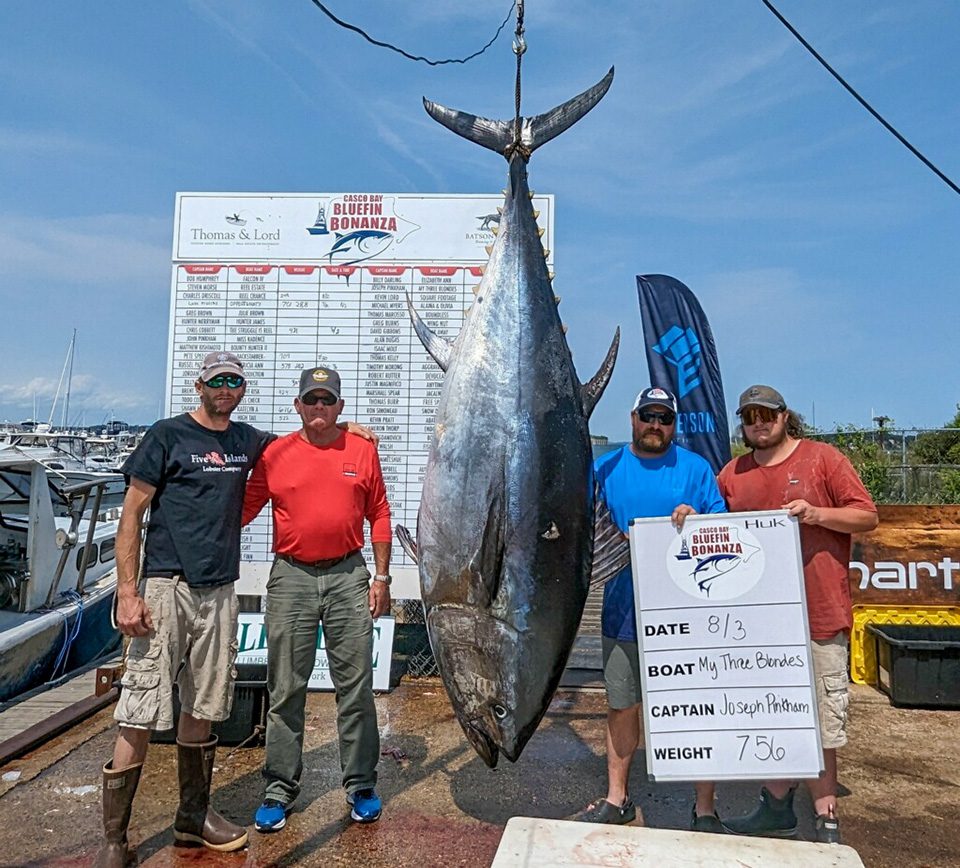 The big tuna bite is on fire in the Atlantic off Maine. Unprecedented landings were recorded at the recent 2023 Casco Bay Bluefin Bonanza held out of South Portland, Maine. The annual four-day tournament brought 66 giant Atlantic bluefin tuna to the scales in the first week of August. All five place-holding fish weighed more than 700 pounds.
When the scales closed, Capt. Joseph Pinkham and the crew of My Three Blondes secured the win with a 756-pound bluefin. The remaining four place-holding fish weighed 739, 737, 707 and 704 pounds.
"This year's field and the fish they brought in blows away previous tournaments," said Bluefin Bonanza president and tournament director Bob Humphrey.
Of the 64 boats competing, 34 boats brought 66 fish to the tournament scales at Port Harbor Marine.
"That's more than 50 percent of boats, and more than double the number of fish caught the previous year," said weighmaster Brian Jones.
It's also just 19 fish short of the total fish landed from the previous 4 years combined. Among those landing fish, 19 boats caught more than 1 fish, three boats caught four fish and five boats brought in three fish.
For more information, go to www.bluefinbonanza.org