Maine Outdoors Adventures with Twin Maple Outdoors 
By Richard Yvon – Twin Maple Outdoors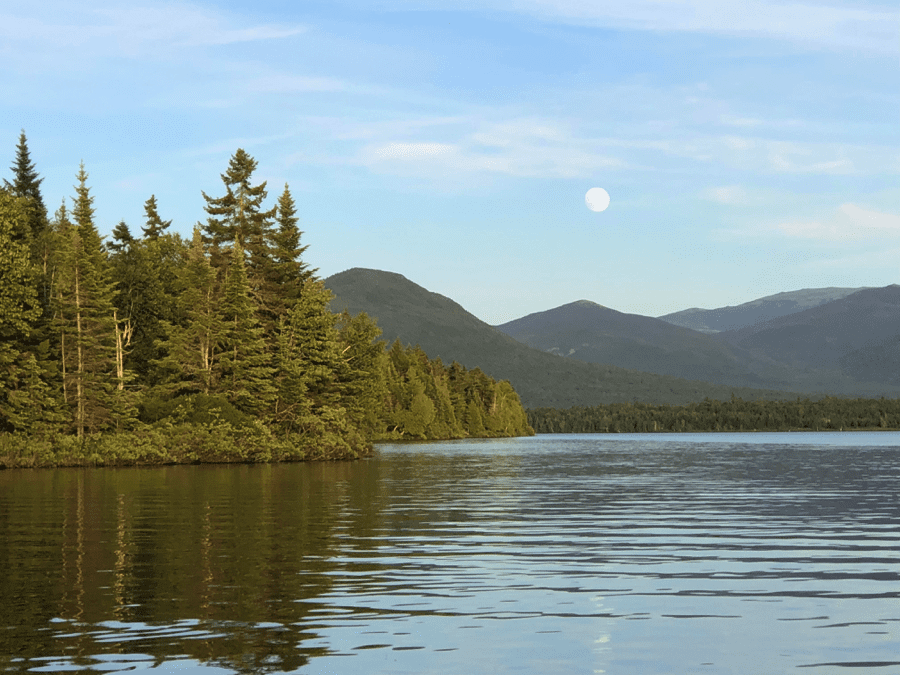 This year our annual vacation to the Highlands of Maine was again spent in a wonderful camp ground called "Chewonki's Big Eddy Camp Ground". Located on the golden road just west of Millinocket, this relatively small camp ground offers an outdoor enthusiast all that one could possibly want in the north country. The area boasts great fishing, hunting, white water rafting, hiking, and swimming to name a few activities. The place defines what it means to be an outdoor playground. You may ask yourself why would a Maine Guide take his family to a place he works for a family vacation? Well, it's that special and plain spectacular! Nestled along the west branch of the Penobscot river, Big Eddy is a welcoming and charming venue that enriches the soul.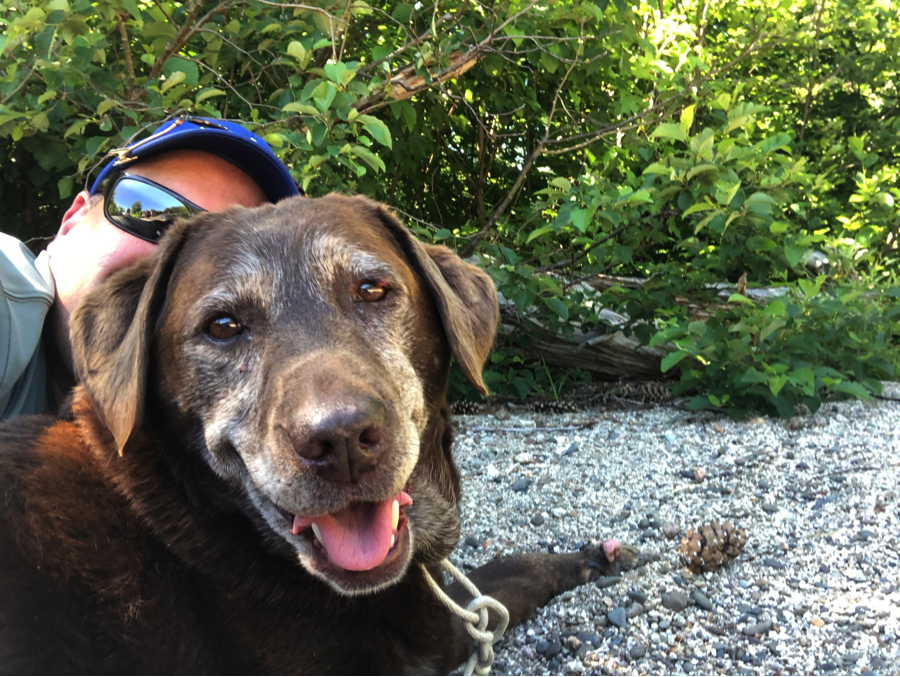 The lodge where Chewonki's camp office resides can also accommodate visitors for a morning coffee or to just relax and read a book. The care takers Don and Sara, are simply some of the best host around and take wonderful care of everyone whether in a tent or in one of their beautiful, clean rustic cabins. To relax here with man's best friend, makes for some memories never forgotten.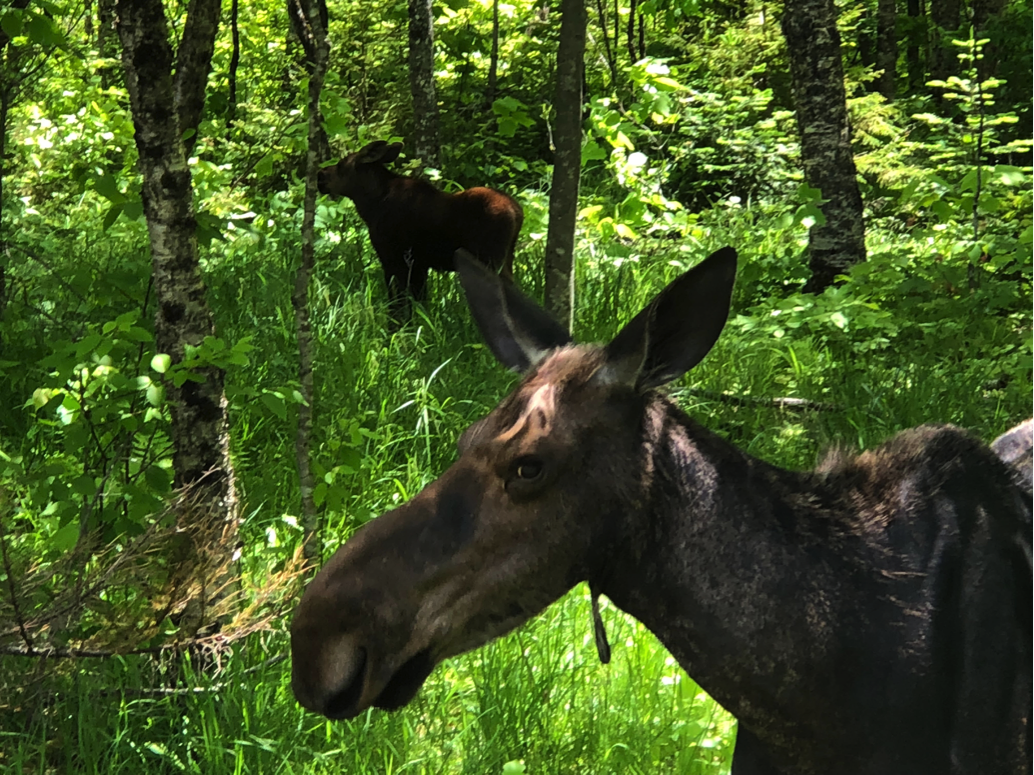 The Moose, the largest in the deer family, can be seen throughout the area and most are willing to be photographed! Eagles can be seen flying above the mountains in the Highlands. Focused on the fish, eagles can sometimes be watched sitting in a tree along the river waiting for their next meal.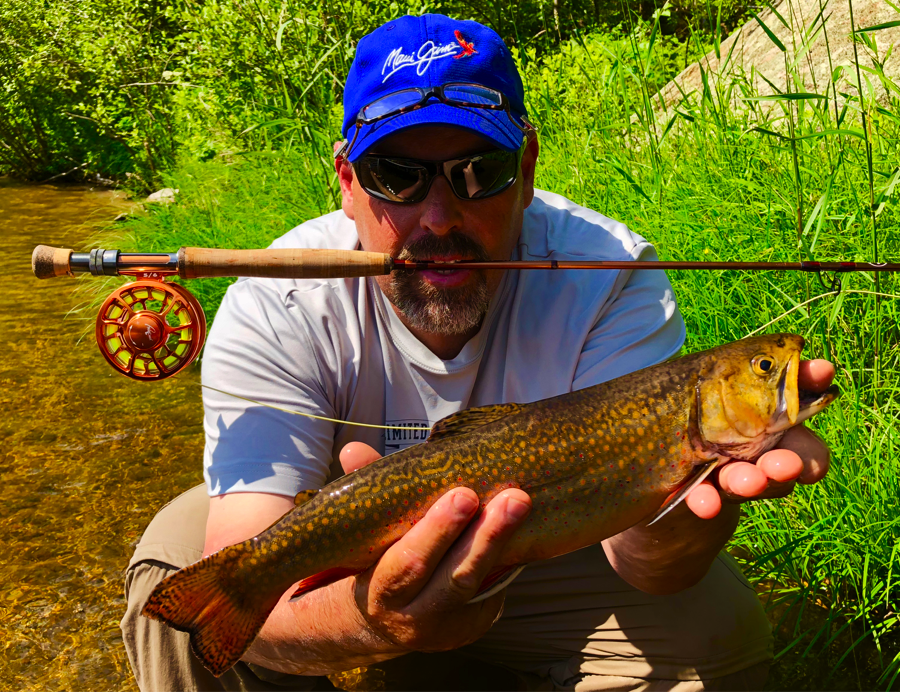 Fishing is a big part of why people come here to begin with, but it is truly a nature lovers paradise in every respect. The wildlife surrounds you on land and on the water. The area serves as Katahdin's hub in the big north woods or an access route to the Moosehead Lake region. The heritage fish waters found here are still pristine with native fish such as the brook trout, blue back trout and lake trout. Wild land lock salmon reproduce in the rivers here and provide a unique fishing experience resembling their "cousin" the Atlantic salmon. Hopefully good stewardship, awareness with combined education, the area will be here staying intact for future generations to enjoy.
---
If you are interested in a Northern Maine Outdoor Adventure, please reach out to Rich!
About Richard Yvon…Rich is a full time Registered Maine Guide and Luxury Sporting Lodge operator. He is a "Certified Yamaha G3 Guide" that runs fly and spin fishing trips with a G3 Jet boat and drift boat. Located in Bradford Maine, Rich guides World Class Maine hunting, fishing and recreation adventures. As well as guiding, Rich is also an outdoor writer, tree farmer, fly-fishing and certified NRA firearms instructor. Spending time in Maine's North Woods has provided a canvas for Rich to share his passion of the outdoors with all walks of life. When Rich is not in the field, he sits as a director for The Maine Highlands of Maine Tourism. By contributing to the board of directors, he is in constant communication with visitors, guides, lodges and business owners in Maine promoting the outdoors and conservation.
*Due to limited space, booking in advance is highly recommended.
Questions? You may contact Rich:
Call: 207-907-9151
Email: info@Twinmapleoutdoors.com
Visit: www.TwinMapleOutdoors.com