Cobbosseecontee Lake – One of the Best
By Dan Kenney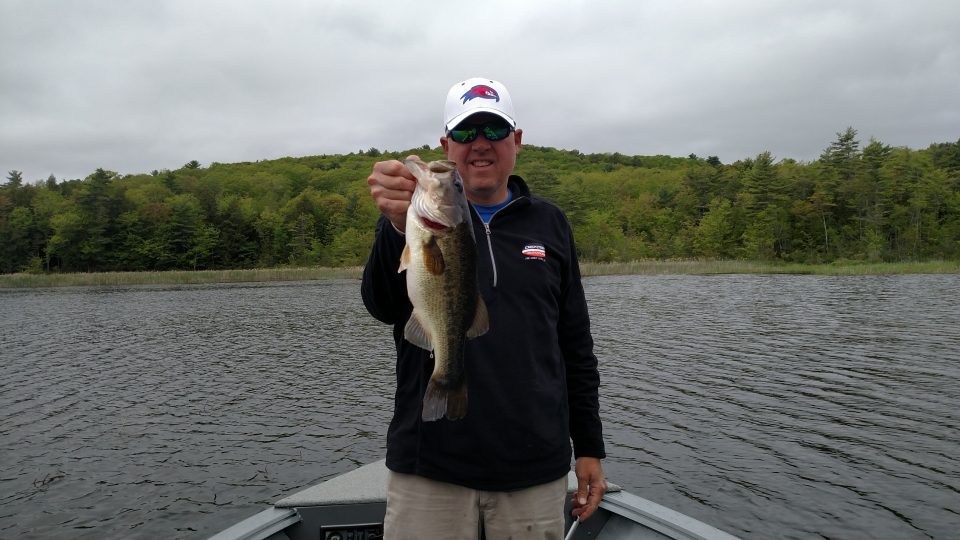 If you love bass fishing, you need to check out the award-winning Cobbosseecontee Lake. Featured in Bassmaster Magazine's Top 100 Best Bass Lakes list for the past 20 years, Cobbosseecontee Lake has always been a great destination for top fishing professionals and elite anglers, not to mention television shows and outdoor writers.
Being in the fishing and out- doors industry, I get to travel around the country and I'm fortunate to stay at some very nice places, but I have no problem saying that Cobbosseecontee Lake is one of my favorite spots. The fishing is downright incredible and there are wonderful activities for the whole family, both on and off the water. The Cobbosseecontee Lake area has a great atmosphere with natural beauty, friendly people and unique attractions.
Perhaps what makes these trips truly great is our stays at Lakeside Lodge and Mari- na in East Winthrop, Maine, just outside of Augusta, where we've been going for the past 17 years. With lodging and boating right on the water, Lakeside Lodge and Marina is the kind of place you love at first sight and hate to leave. First, the accommodations are more than you expect. You can choose from efficiencies, two-bedroom cabins with full kitchens, and motel-style rooms. And at Lakeside they make it easy for you to get out on the water, as they sell non-resident Maine fishing licenses and are fully stocked with all the bait and tackle you need. You can bring your own boat or rent one of theirs and boat docks come with electrical hook-ups. There's even an onsite fueling station!
It truly is the perfect situation—all set up for you to have a great time!
The fishing is obviously spectacular. You'll find ABUNDANT large and smallmouth bass along with trout, perch & pike. Plus, Lakeside delivers fun for the whole family, with great swimming, canoe and paddle boat rentals on the lake, and exciting activities in the surrounding community. The area is brimming with museums, historical landmarks, golf courses, state parks, great restaurants and more. This is a quiet, family-friendly area, yet it's adding more and more at- tractions. There's even a new airport in Augusta!
Founded by Andy and Sheree Wess 30 years ago, Lakeside Lodge and Marina is a genuine, family-owned business and a homegrown Maine treasure. Recently, Andy and Sheree decided it was time for retirement and they've passed the business along to new owners Travis Mills and Zach Stewart. Travis and Zach are bent on preserving the incredible atmosphere that Andy and Sheree created while making tremendous improvements and updates. Fortunately, Lakeside Lodge and Marina wasn't sold to some out-of-state hotel chain.
On my recent stay I saw the hard work that Zach, Travis and their families have been putting in. They have the enthusiasm, energy and mindset that it takes to keep this a true family destination, with sincere, friendly service, local know-how and all the amenities you need for the perfect vacation.
So if you're looking for an economical destination to enjoy between May 1st and Columbus Day, I highly recommend a stay at Lakeside Lodge and Marina.
For my family it's become a tradition that we look for- ward to every year. I can honestly say that we plan on doing this for as long as I am walking this earth.
Until next time, God Bless & Go Fish!