Maine Outdoors Adventures with Twin Maple Outdoors 
By Richard Yvon – Twin Maple Outdoors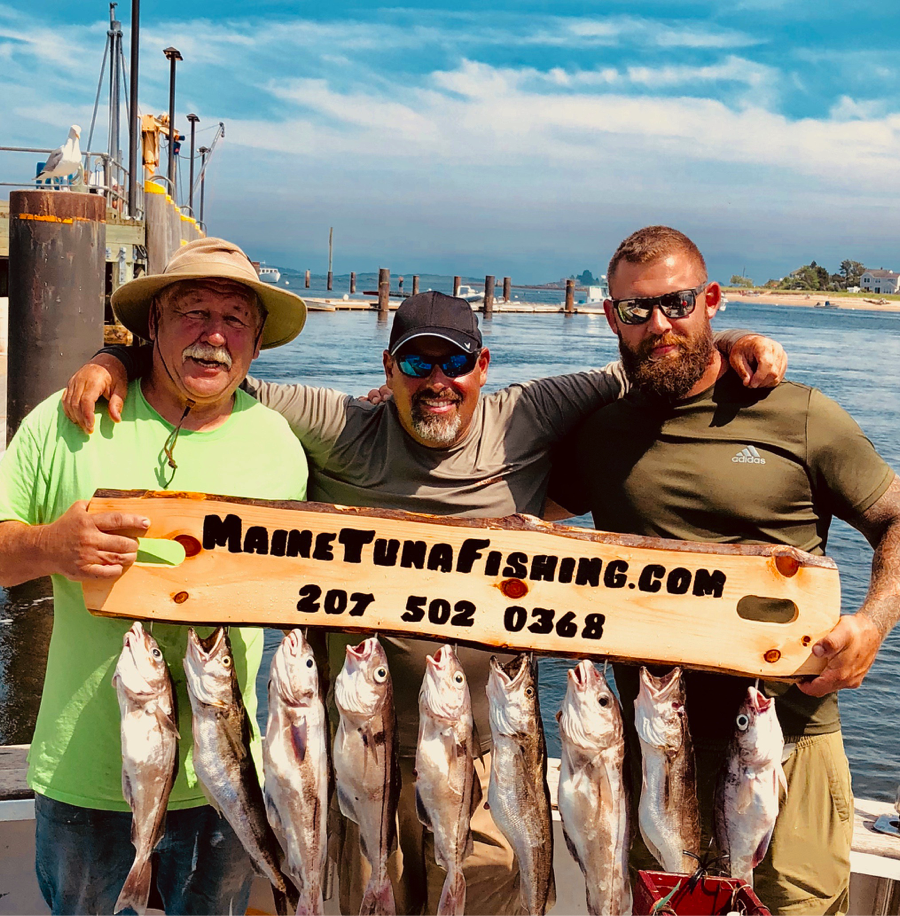 Fun is what's in store when fishing off Maine's sea coast with MaineTunaFishing.com!! Just recently I was honored and fortunate to have worked a day as first mate for Captain Shawn Tibbetts. I had been on several charters before as client/friend, but this was the first time actually working on a salt water charter in a professional capacity. All I can say is that the experience was extraordinary to say the least. The day started with prepping the boat which in itself was an education and allot of work! Because it was my first time, I was a bit nervous! After meeting the clients and all of us warming up to each other, we were soon on our way to becoming friends with lots in common.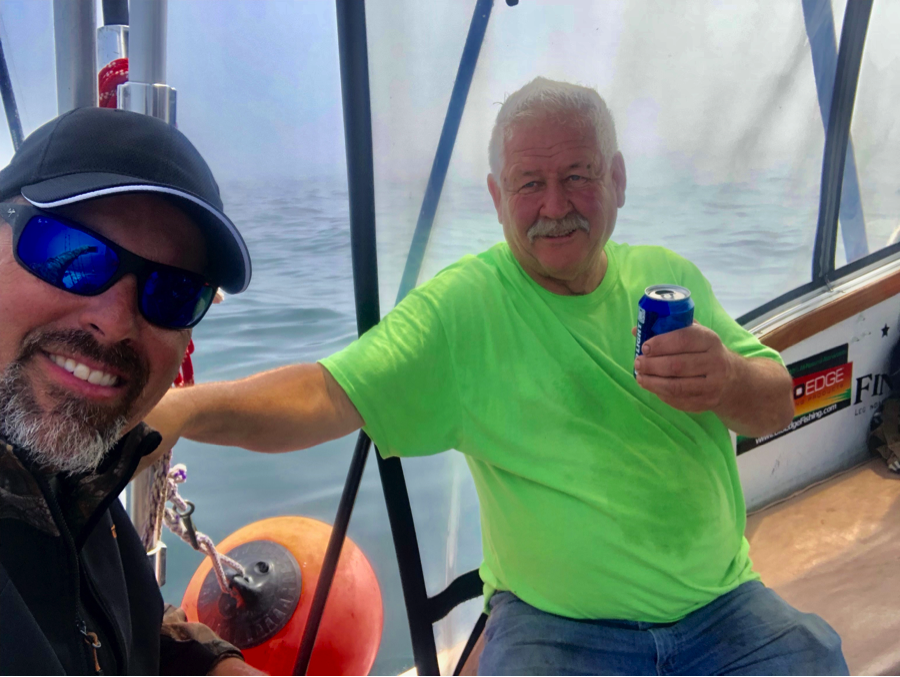 As the day began, we immediately started hooking up on fish. Haddock, Whiting were the target and boy did Captain Shawn do his thing. He put us on fish all day from the moment he stopped the boat until we left. Well over 200 fish were caught as I lost count! Captain Shawn really gives his clients a personal touch and put 150% into each and every trip.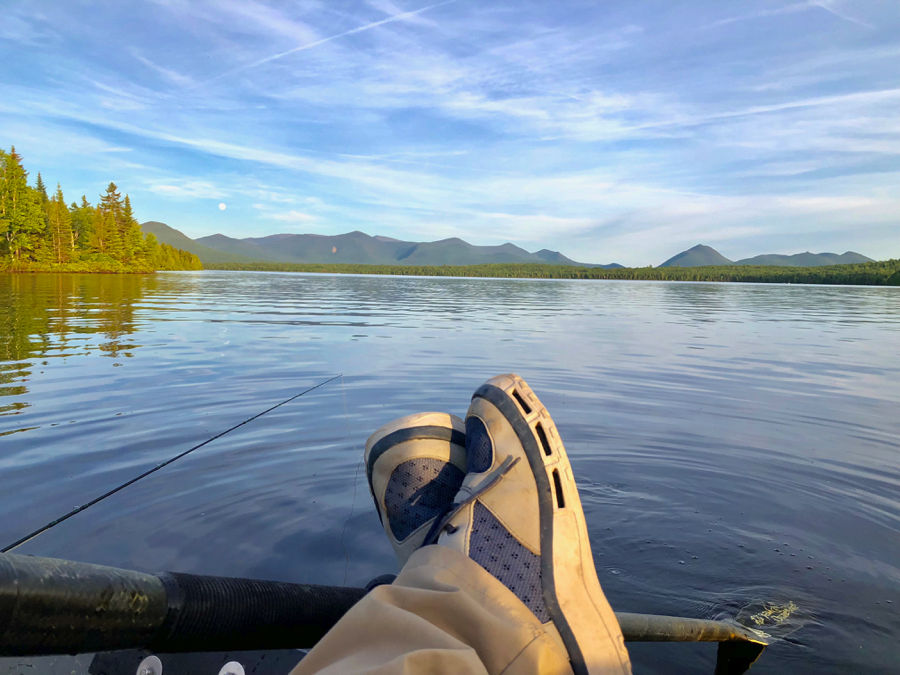 Boating Safety is no accident! Being prepared and having the proper equipment is essential. One thing stood out as I climbed aboard the  Miss Meagan 2 was the fact the Captain and I were wearing the same brand Soft Science shoes. We both commented to each other how we can work all day on our feet and feel completely comfortable from our feet, back to overall body. The Trileon soft sole also creates a non-marking, slip resistant sole that grips to the boat deck like no other keeping you safe from falling on deck or even worse, overboard.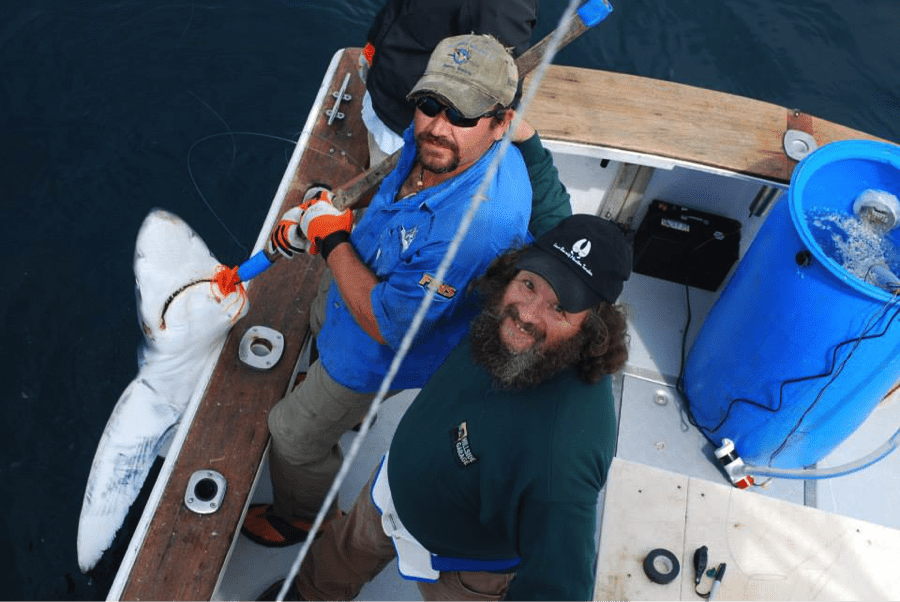 Check out MaineTunaFishing.com for your next deep sea adventure!
---
If you are interested in a Northern Maine Outdoor Adventure, please reach out to Rich!
About Richard Yvon…Rich is a full time Registered Maine Guide and Luxury Sporting Lodge operator. He is a "Certified Yamaha G3 Guide" that runs fly and spin fishing trips with a G3 Jet boat and drift boat. Located in Bradford Maine, Rich guides World Class Maine hunting, fishing and recreation adventures. As well as guiding, Rich is also an outdoor writer, tree farmer, fly-fishing and certified NRA firearms instructor. Spending time in Maine's North Woods has provided a canvas for Rich to share his passion of the outdoors with all walks of life. When Rich is not in the field, he sits as a director for The Maine Highlands of Maine Tourism. By contributing to the board of directors, he is in constant communication with visitors, guides, lodges and business owners in Maine promoting the outdoors and conservation.
*Due to limited space, booking in advance is highly recommended.
Questions? You may contact Rich:
Call: 207-907-9151
Email: info@Twinmapleoutdoors.com
Visit: www.TwinMapleOutdoors.com