Maine Outdoor Adventures with Twin Maple Outdoors
By Richard Yvon – Twin Maple Outdoors
This October in Maine will be sensational! Our temps, water flows and general fishing conditions are on track for great fishing! The general law in Maine for open water fishing ends on the last day of September. In October, Maine fishing opportunities is available as more and more waters are open for "catch and release" fishing. If you are like me, my season continues on until I move into ice fishing! This month in CAM – Boston… read on as we explore some important tips for wading into rivers and streams in Maine.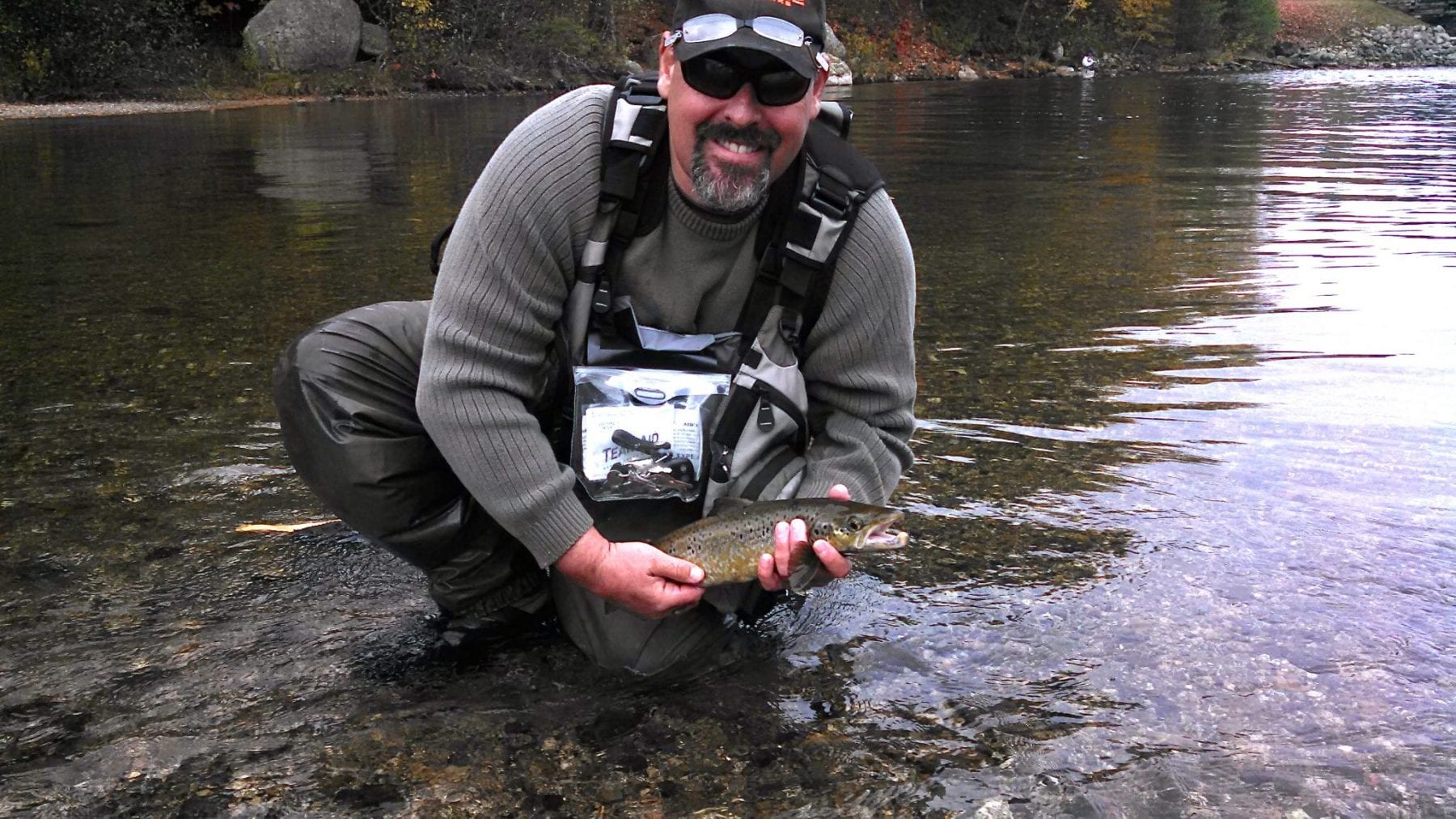 To get my daughter ready for the river, here are a few recommendations that may help you get started today…As always, safety first! This entails all the right equipment and some common sense. A short list of some "must haves" is in order to get out in the water.
Waders – can be an inexpensive pair of neoprene chest waders.
Wading Belt – to be worn tightly around the waist in order to prevent water from filling in leg and shoe area. If a person falls into the water, buoyancy is an obvious!
PFD – personal floatation device.
Wading shoes with carbide spikes
Wading staff
Polarized sunglasses with hat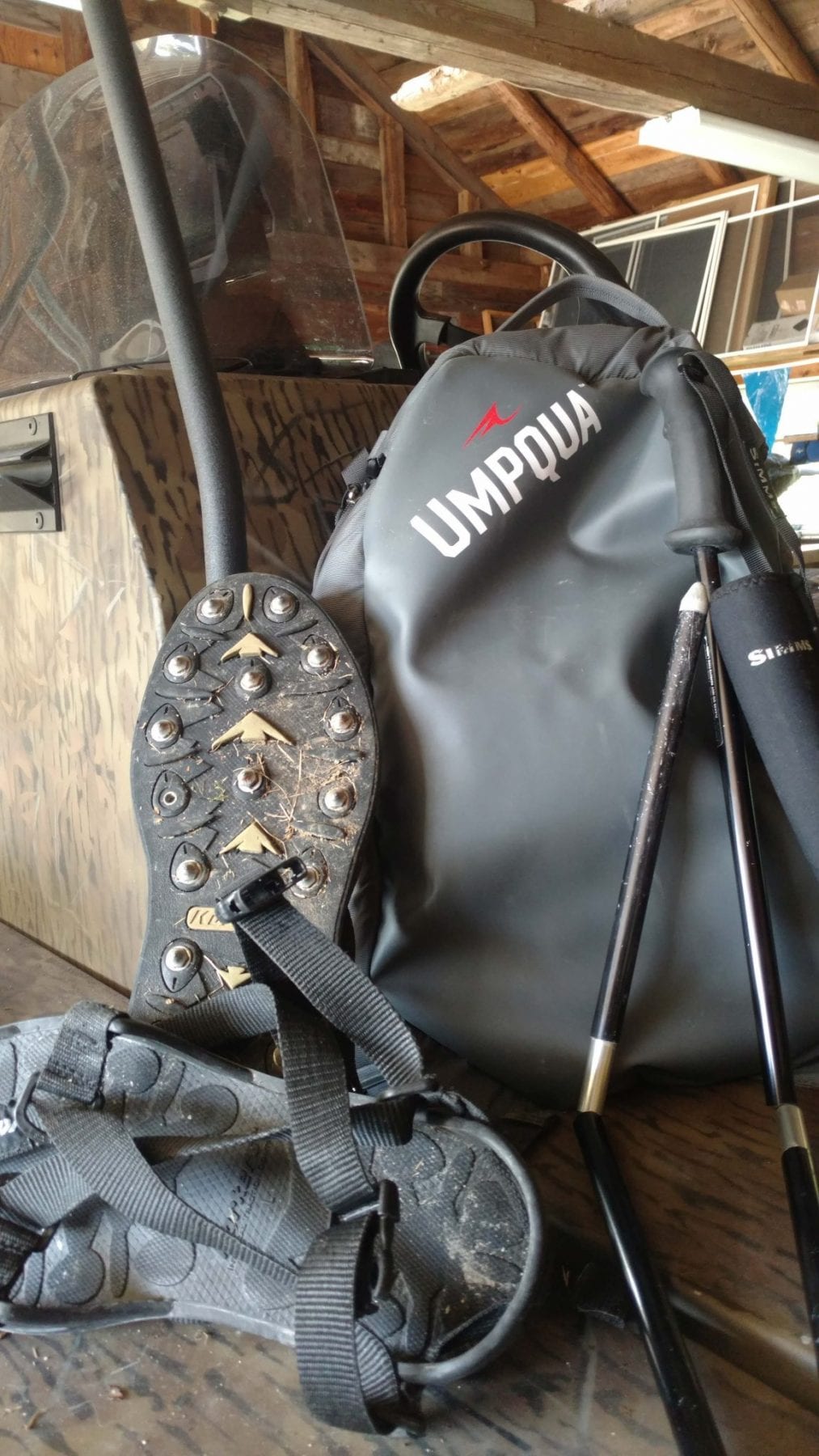 A beginner fly fisher wading in water can be slightly overwhelming as one enters into moving water. This in mind, introducing someone into an eddy and fishing a pool is a great start. Checking water flows before leaving on a trip is always a great idea. You can look for your flows on your favorite Maine river by checking out this wonderful site: Water Line
Remember…Always fish with a partner and don't forget to support your local tackle shop!!!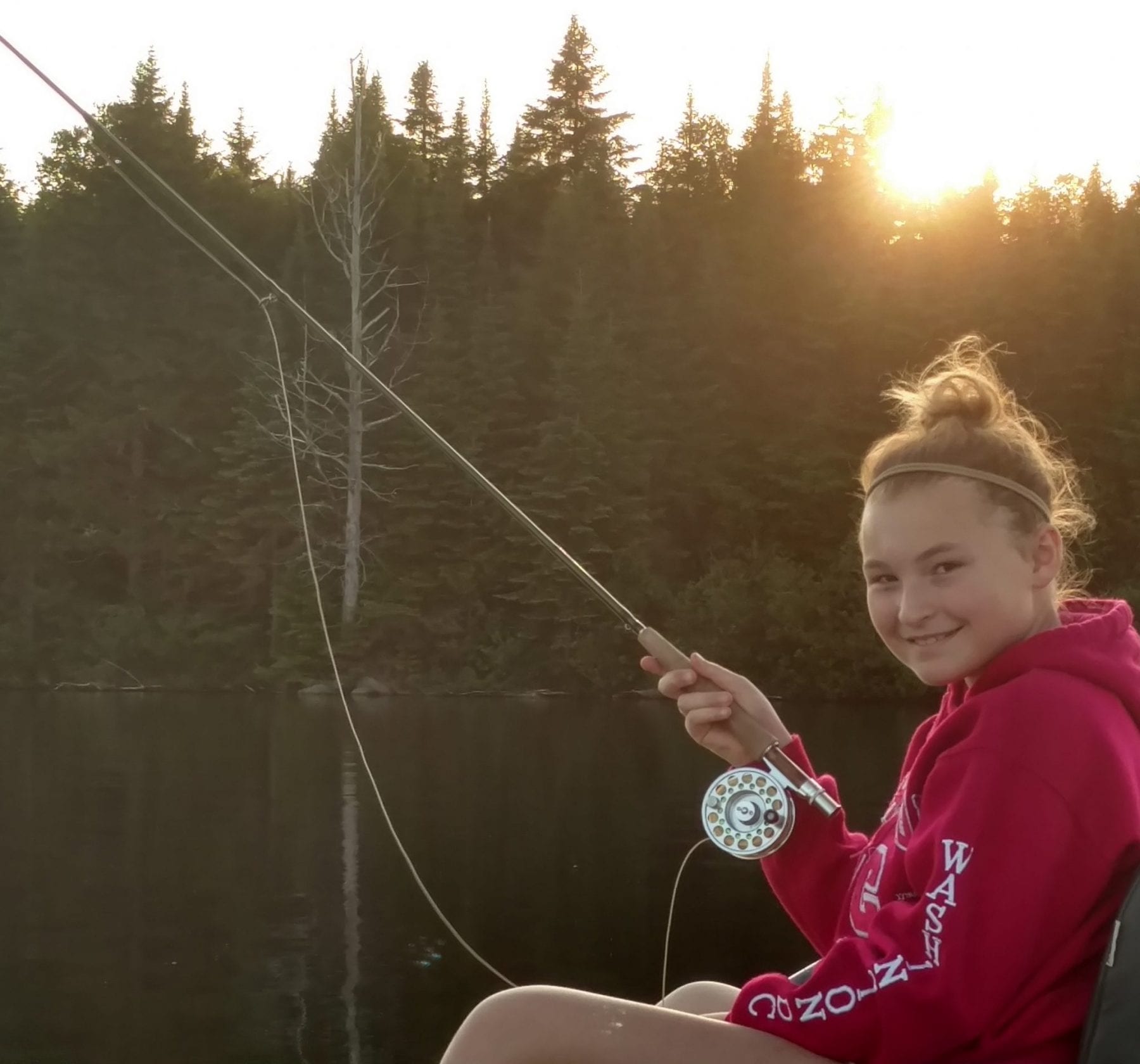 This year my oldest daughter at Annarose, at 12 years old and has mastered spin and fly- fishing from a drift and jet boat. Now what? Things have a way of working out with my guiding schedule as I am fishing with our friend Nome Buckman, contributing editor from Dun Magazine! Nome has graciously offered to give my daughter streamside fly-fishing lessons! What a great opportunity for Annarose to be schooled by such a wonderful, accomplished fly fisher and instructor. We are excited and honored for this opportunity with Nome. We can hardly wait!!
---
If you are interested in a Northern Maine Outdoor Adventure, please reach out to Rich!
About Richard Yvon…Rich is a full time Registered Maine Guide and Luxury Sporting Lodge operator. He is a "Certified Yamaha G3 Guide" that runs fly and spin fishing trips with a G3 Jet boat and drift boat. Located in Bradford Maine, Rich guides World Class Maine hunting, fishing and recreation adventures. As well as guiding, Rich is also an outdoor writer, tree farmer, fly-fishing and certified NRA firearms instructor. Spending time in Maine's North Woods has provided a canvas for Rich to share his passion of the outdoors with all walks of life. When Rich is not in the field, he sits as a director for The Maine Highlands of Maine Tourism. By contributing to the board of directors, he is in constant communication with visitors, guides, lodges and business owners in Maine promoting the outdoors and conservation.
*Due to limited space, booking in advance is highly recommended.
Questions? You may contact Rich:
Call: 207-907-9151
Email: info@Twinmapleoutdoors.com
Visit: www.TwinMapleOutdoors.com