Maine Outdoor Adventures with Twin Maple Outdoors
By Richard Yvon – Twin Maple Outdoors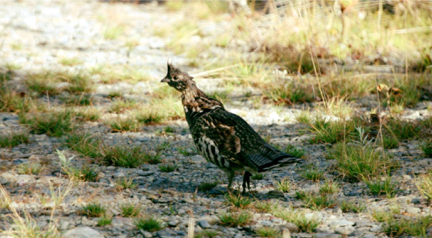 Every fall in Maine is a special time of year that hunters and fishermen look forward to take to field and stream. This year, September 22, 2016 is the official start of autumn where temperatures cool off, leaves turn, and days shorten. The combination of both fly-fishing and hunting appeals to many folks…this is an annual trip that you may want to give a try!
Drift boat or Stream Side fishing are both great ways to get into some fall Brook Trout and Land Lock Salmon in Maine. We just recently made our trip to Maine's great north woods that proved successful! This summer has been very dry and has had some collateral damage, which impacted partridge hunting as well as fishing. We spent 2 days doing both and fortunatley lady luck was on our side. We headed out fishing the East Outlet on the Kennebec and then going on to partridge hunting.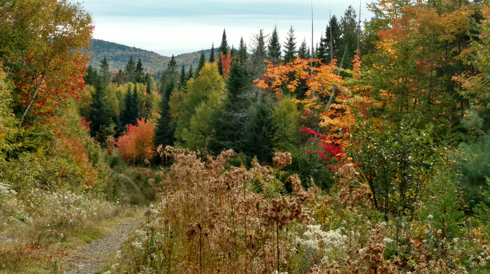 Fly-fishing for Land Locks in September can be spotty with only some fresh fish coming into the river. As days shorten, waters cool and with a little rain does encourage fish to leave the lake and head up to their spawning grounds. Driving from Moosehead Lake Region to Katahdin for Partridge was fun and an enjoyable with awesome fall colors abound.  Although we did not have great conditions, we were still able to land a few fish and harvest a few birds.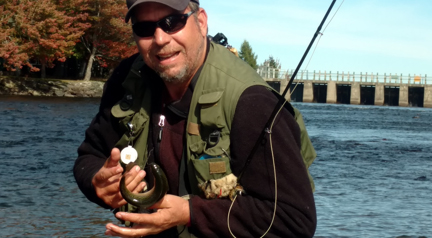 Partridge hunting proved spotty as well… We found most birds to be concentrated around water areas along the Golden and Telos roads. Ironically, a dry spring usually means less mortality for Partridge because the baby birds tend not to get hyperthermia and die. The hunting success this year is certainly not a shortage of birds but a result of current conditions. Great bird hunting
can and should get better as the season progresses.
Locating birds in all types of conditions is key to hunting success. As always, hunting is not always about the harvest but rather the entire experience.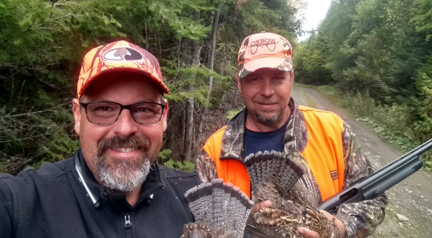 Our encounter with a mature Bull Moose certainly made our North Woods Adventure a more rewarding experience! Not expecting this huge moose, we failed to get any king of quality picture to show here. We will however have it forever imbedded in our memory! Get out in the woods this season…you never know what you may find!
After spending several hours locating probable areas for Partridge, we were able to harvest a few birds for the table…the 2016 season for Partridge in Maine is October 1st to November 31. Before heading out to hunt, take a look at the identification features. Look at this legally hunted bird the Ruffed Grouse and also the Spruce Grouse for which there is NO open season. They are somewhat similar so be careful!! Visit www.maine.gov/ifw/wildlife/species/birds/grousedifference.html for more information.
---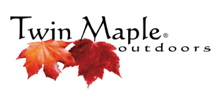 *If you are interested in this trip or any other North Maine Fishing or Hunting Adventure, please reach out to me! Due to limited space, booking in advance is highly recommended. Contact Rich by calling 207-907-9151, emailing: info@Twinmapleoutdoors.com or visiting www.TwinMapleOutdoors.com.