By Brian Volkernick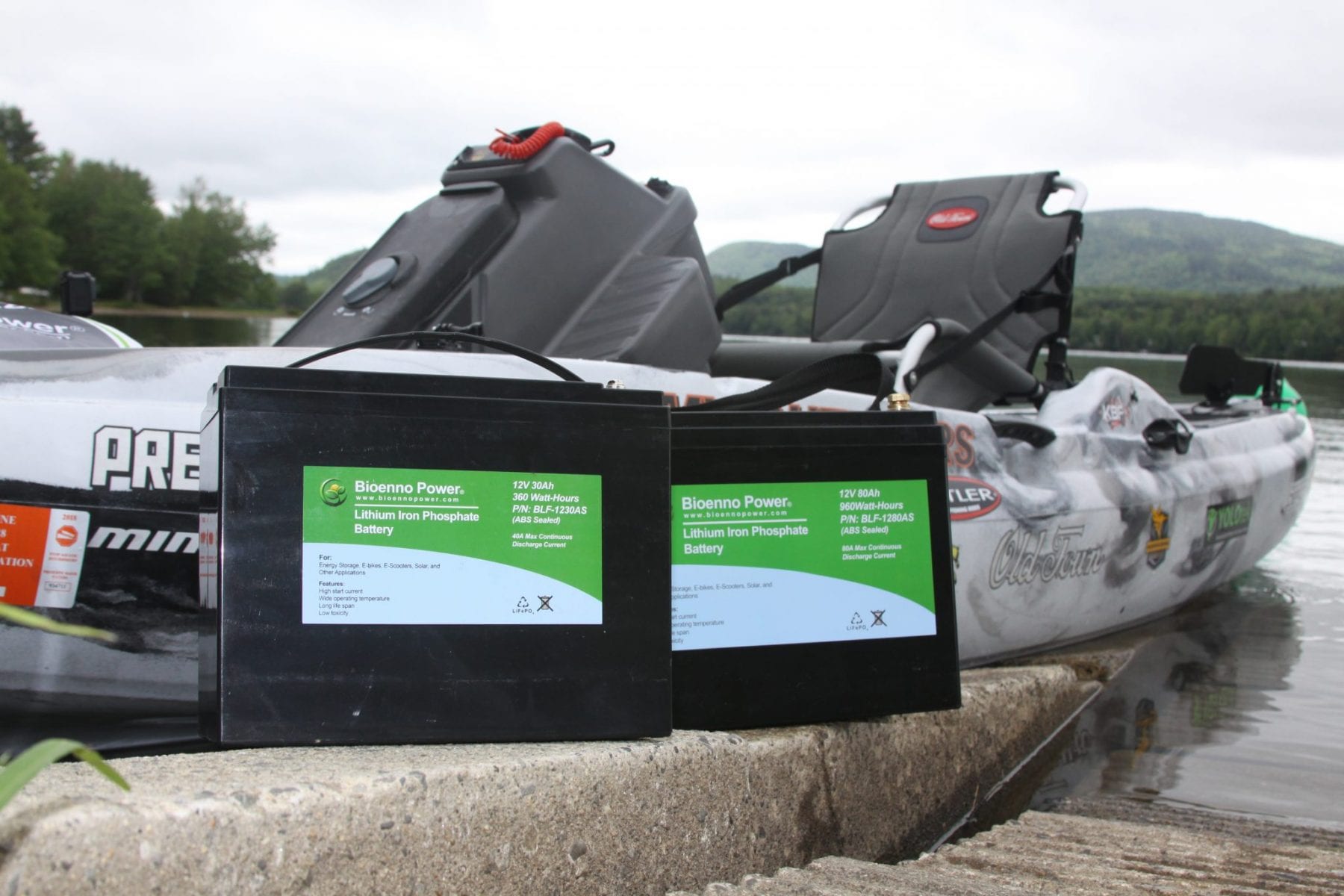 Many people experience difficulties when it comes to finding the right battery to power all of their electronics in the boat to last all day. When it comes down to it, what anglers really want is a battery that will withstand the beating they put to them. This has been the case in the past, however, a new necessity has come into play over the past few years or so. Now anglers are still demanding that long lasting affect but need them to weigh less. With the addition of accessories that continue to add weight, anglers are depending on lithium batteries. The demand for a battery that is light-weight and has the strength to take a beating for at least 8 hours is rising at an alarming rate. When I was doing research on which lithium battery would be the best one for me, I found myself reading many reviews. Based on the exceptional reviews, I decided to go with the Bioenno Power lithium batteries.
Overview
When the batteries come to your house, you will be amazed at how light each box is. That's the first thing you will notice. The next thing you will notice is that when you cut open the package, it is tightly packed and cushioned perfectly so that no harm is done during shipping. After taking the battery out, you will want to double check to make sure they are fully charged. To do this you will want to connect the charger that comes with the battery just as you would for any other type of battery. If the charger is making a loud noise and sounds like it is struggling, make sure the outlet cord is fully plugged into the charger and that the clips are attached snug. If the noise is still present, make sure that the terminal screws are tightly secured into the ports. Once they are done charging the fan will stop and one of the red lights will turn to green.
The Bioenno Power batteries are thermally and chemically stable along with the dependability and reliability without the possibility of lithium fires. They are 50%-70% lighter than the traditional sealed lead acid batteries and allow for 80%-90% extraction of the rated capacity where you would only get 50% from the SLA's. Bioenno Power batteries also have a service life of 2,000+ charge cycles at 5-10+ years with a shelf life that far exceeds the service life of many other batteries. If for some reason you are unhappy with your battery or have any issues, their return/exchange policy is 30 days and each battery comes with a 2 Years Standard Lithium Iron Phosphate Battery Warranty (Bioennopower.com).
Weight
An important factor in purchasing batteries today, as I have stated before, is the amount of weight the batteries add to the boat. The 80ah LiFePO4 batteries from Bioenno weigh in at just 22.3 lbs. If you were to use three of these for your 36v trolling motor like I have, this equals 66.9lbs which is about the same as one 12v lead acid battery and you would be cutting your weight down by 1/3 by switching. As you may have guessed, the lighter weight also means that these batteries are smaller than many SLA batteries you have now. The 12v 80ah batteries are 10.3 in. x 6.7 in. x 8.4 in. (Bioennopower.com).
Power
The setup that I have now is 3 Bioenno Lithium batteries hooked up together to run a Minn Kota 101lb thrust fortrex. If you know how I fish, you know that I require my trolling motor to keep up with my fast pace. To run the trolling motor, I was advised by Bioenno that I would want to use three 12v 80ah batteries. The maximum continuous power is rated at 960 watts and the maximum peak discharge current is 160A (5 sec.). I was skeptical at first to see if they would last all day because after calculating the lithium ah to lead acid ah, it came out to about 20ah less than what we had before per battery. This is a simple calculation, one 80ah lithium battery has the same amount of power that one 160ah lead acid battery has. I was extremely pleased to find out that after a few tournaments of testing, there were no issues with running out of battery. I really put them to work with the amount of water I covered and the pace at which I covered it. The best part about these batteries that lead acid and AGM batteries don't have is that no matter how much you use them, you are always getting the most out of the batteries. Lead acid batteries will tend to drain and you will lose power in your trolling motor as the day progresses. With the Bioenno lithium batteries, you never lose any power, and you will speed past everyone else who has those heavy lead acids that lose power later in the day.
Because these batteries are lightweight and easy to transport, I use one of the batteries from the bass boat to power the trolling motor on my Old Town Predator MK. I have fished multiple long days on the water where I traveled at max speed for a total of more than 2 hours across the lake along with another 6 hours of fishing without having to worry about my battery dying on me. In the kayak, I require a battery that will get me across large bodies of water to where the fish are. Using my Bioenno Lithium battery, I can do just that without sinking the boat or having to paddle back to the launch.
Electronics
As the fishing world becomes more advanced with the addition of Humminbird Solix and Helix units with mega imaging and Minn Kota Talons, we have to keep up battery wise to power all of our toys. To do this, I have found that using the Bioenno lithium's have solved many problems you may have encountered. They allow you to add another small battery to power all of your Humminbirds and electronics without draining your starting battery. The 12v 30ah LiFePO4 battery is perfect for powering all of your electronics for the whole day with the weight of only 8.6 lbs and dimensions of 8.8 in. x 3.7 in. x 9 in (Bioennopower.com). When you are on an edge with big smallmouth schooled up, you'll want to fish there all day. With the common lead acid batteries, you'd be afraid that the starting battery will die and you won't make it back to weigh in to cash your check. However, with that extra battery, you don't have to worry about that and you can make it back to the launch to brag about how your equipment allowed you to stay on big fish all day long.
If you're in the market for new batteries, looking to get rid of some extra weight, or looking for a reliable battery to last all day, I recommend getting yourself a set of Bioenno Power lithium batteries. You and your boat will be glad you did.
---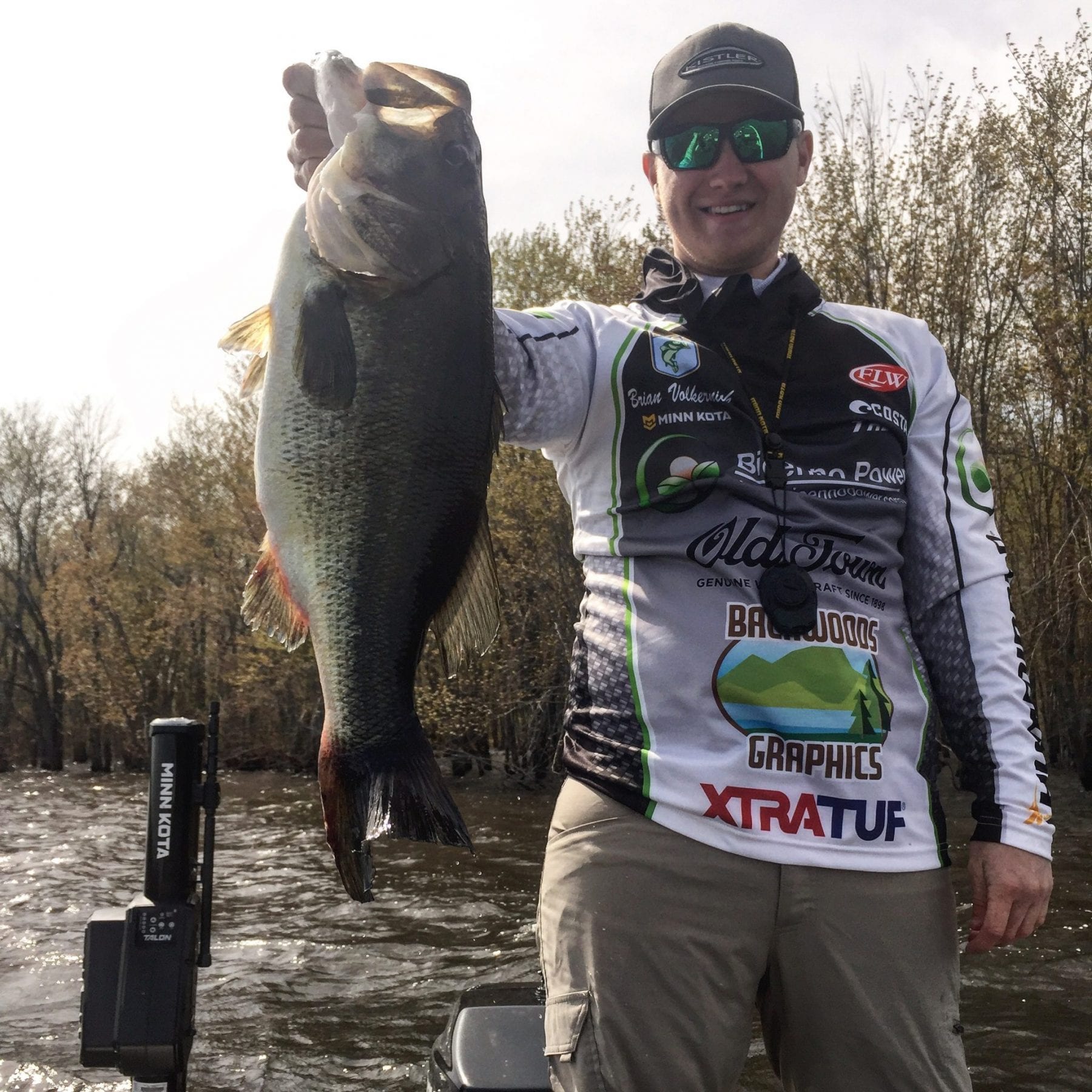 Brian Volkernick is an accomplished Maine bass fisherman with 10+ years of tournament fishing experience in bass boats as well as kayak fishing. I also helped start the University of Maine's fishing club and bass team. You can find him on Facebook and Instagram @bmvoutdoors