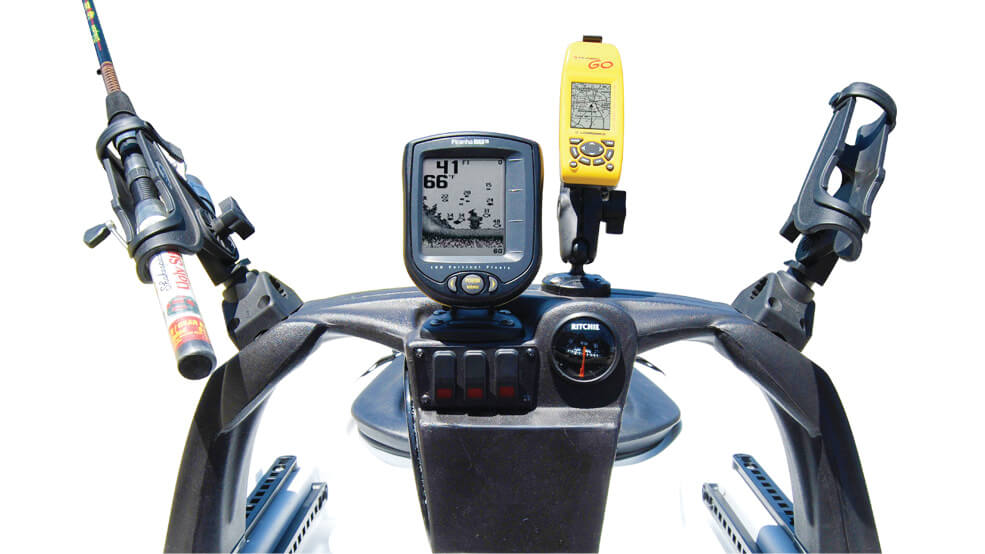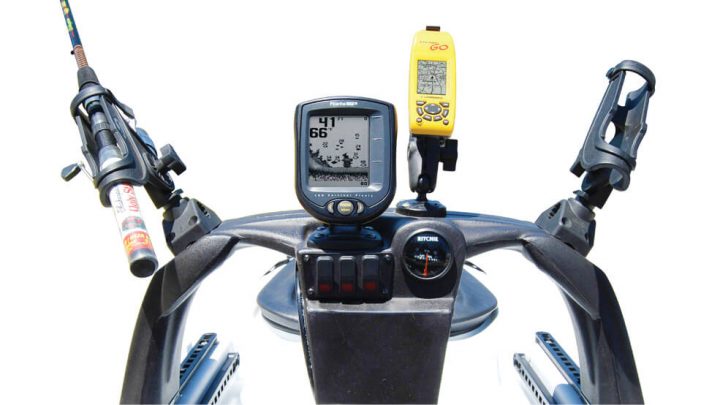 Storage is a huge issue when all the gear you need at hand must fit in a space the size of your legs and lap. Malibu's X-Wing Console is a fantastic option for storing and organizing gear in the cockpit of a kayak.
Mounting of electronics, rod holders, and other accessories can all be accomplished with one unit without drilling unnecessary holes in a kayak's deck. A dry-storage compartment included in the unit makes the perfect place for valuables as well as being a great place for a battery.
The X-Wing slides back and forth on a track mounted to the gunnel, so placement can be customized on the fly so it's there when you need it and out of the way when you don't. It's also completely removable for storage and transportation.
The X-Wing fits Malibu Kayaks, and modifications and adapters can be used to make the console fit other brands.