By: Capt. Larry Raney
Premier Angling Guide Service
(231) 510-5862
www.premieranglingguideservice.com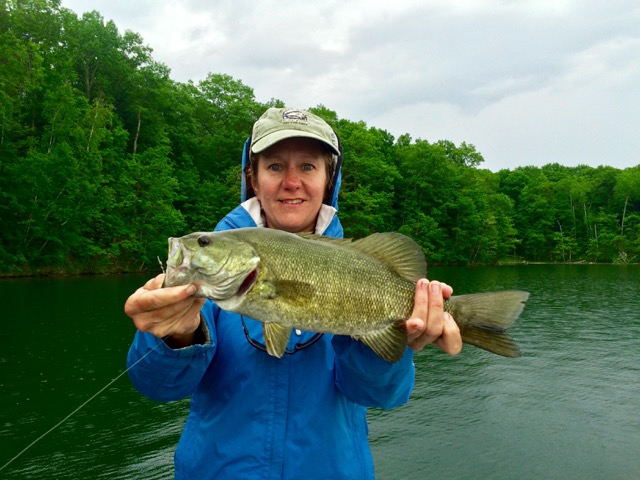 Brown trout, smallmouth bass, and pike are on the agenda for June on the Manistee system. Below Hodenpyle Dam, Tippy Dam and the Backwaters between the two dams is where you will find us most of May and June. The trout fishing was solid as we ended the month of May and I'm sure that's going to continue as we come into June. Along with the trout fishing, the smallmouth and pike fishing can also be a good way to spend the day. With our Spring weather being cooler than normal, water temps are a little below average which should make for some great fishing. You can target the browns below the dams with fly or spinning gear with success. If you are fly fishing streamers, you should fish your fly aggressively which will help to bring some nice fish to hand. The fishing can also be good fishing floating lines with dry flies, such as caddis, blue winged olives, and golden stones. Swinging soft hackles (wet flies) can also be very productive. For the gear guys, small spinners and crankbaits are a real good bet. As far as the backwaters between the dams, streamers fished on floating or sinking lines work well for the pike but don't overlook bigger topwater flies that can also be very exciting! We fish the smallmouth bass pretty much the same but with smaller offerings. Clouser minnows, small bait fish patterns, also foam and hard bodied poppers. We fish medium to large jerk baits, bucktail spinners, spinner baits and wacky worm rigs for the small mouth and pike with great success. Topwater bait such as spooks, hula poppers and floating rapala's work as well. There is plenty to do, so get out and enjoy the long days of June we have to fish. Good luck and see you out there. Tight lines & High fives!!!