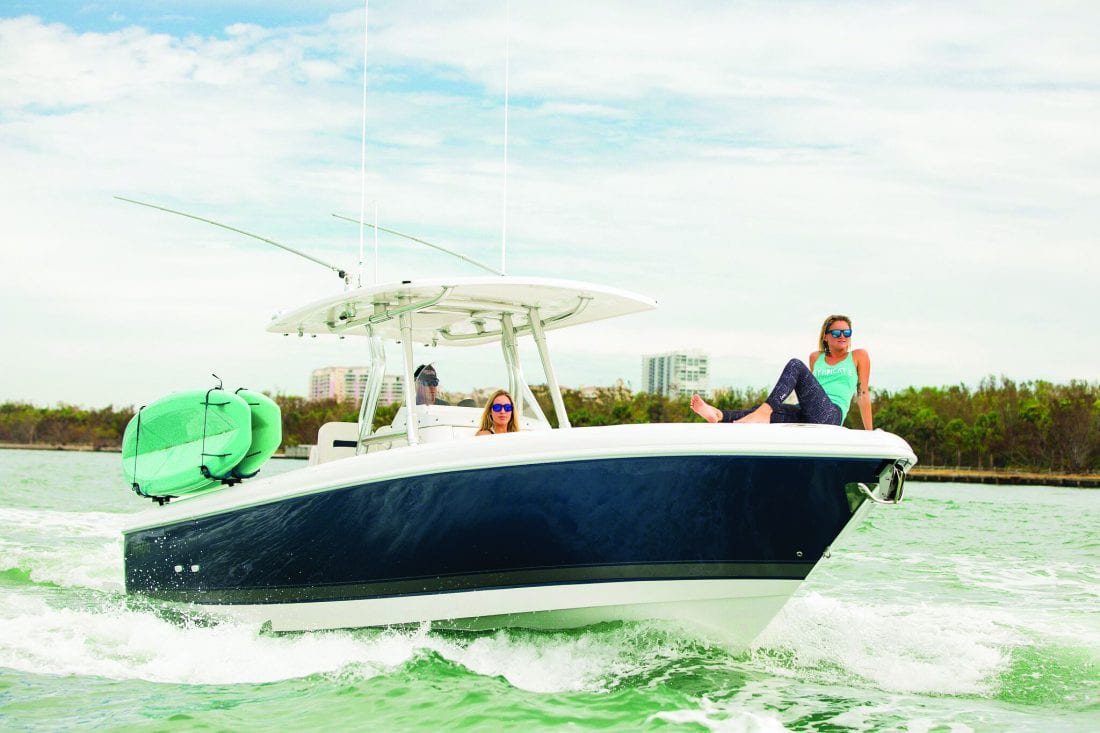 Whether it's a mother-ship expedition offshore, a day-cruise to some isolated islands or exploration deep into the mangroves, there are a lot of places paddle-sports enthusiasts want to be that are too distant to access under paddle power. SUPs and kayaks take up a lot of room on the deck of the boat, and Manta Racks has come up with the perfect solution.
The Manta Racks system stores your kayaks or SUPs securely to your boat, where they are out of the way, and it utilizes the boat's rod holders, so there's no need to drill any new holes for mounting.
With a patented 360-degree locking swivel feature, paddleboards, wakeboards, kayaks, kiteboards, water skis and surfboards can be easily stored on the gunnel of the boat without drilling extra holes. All of your boards are out of the way of your passengers, securely fastened to your Manta Racks system. Go farther when you take your boards.