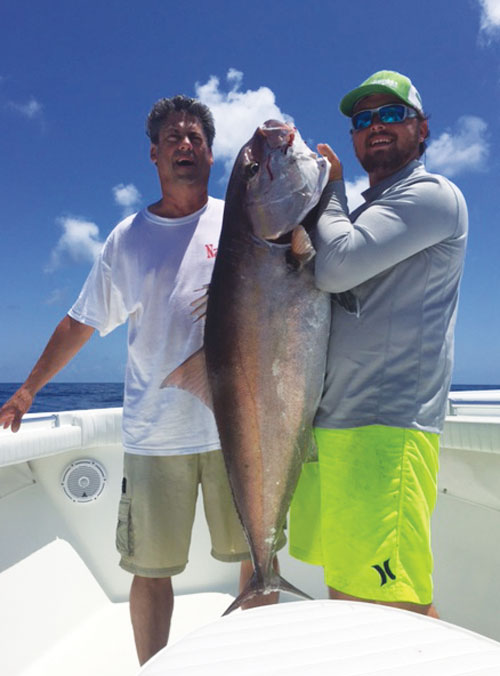 Windy conditions have kept the offshore fishing fleet in port the past weeks. It's the typical weather pattern for this time of year, but frustrating to offshore anglers eager to make that first trip of the year. When the conditions are right, expect to catch some hungry Amberjack. Best baits will be live blue runners or jigs like diamond jigs around rigs and structure in 120ft plus water depths. It won't be long before Kingfish and Ling (cobia) make their way here. Moderate winter has kept the offshore water temperature mild and its now 72 degrees. This time is a good time to go through your boat and check bilge hoses, fuel lines, bilge pumps, etc. Also just as important, trailer maintenance. Check your tires, wheel bearings, trailer brakes, lights etc. Trailers are one of the most under maintained boating items we have.
This is also a good time to get your fishing tackle, rods and reels in order. The saltwater environment is bad on all of these items. I usually have all of my offshore reels cleaned and lubricated each year to ensure they don't fail in the middle of the season. A light wash down after fishing will help deter saltwater corrosion on your reels.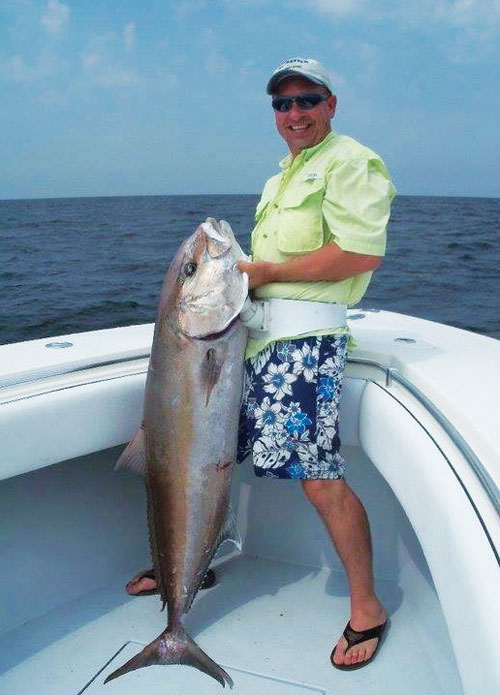 Back to fishing…. In the coming weeks, the offshore water temps will raise to the magic mark of 80 degrees. Kingfish, Ling, Red Snapper, Mahi Mahi and Grouper catches should be plentiful. This year hopefully we will be blessed with some nice sargassum (seaweed) patches that we can fish under. These seaweed patches are common areas to catch mahi mahi, ling, kingfish and an occasional wahoo. This floating habitat provides food and shelter for several small species of fish and crabs which game fish feed on. The past couple of years this seaweed has eluded the Texas coast and we have seen a drop in the number of mahi mahi brought to the cleaning table. Hopefully it will change this year.
Captain Mark Holland
Matagorda Sportfishing and Offshore Tackle
www.matagordasportfishing.com