Maverick Yachts Fishing Forecast for July & August
The Green Season is on the way, and with it we will see more diversity in the fishing off shore than we have seen through the past few months.  With the tournament season at Los Suenos in the rear view mirror, the fishing for the upcoming months looks bright.
More rain on shore (mostly at night) results in a longer run to blue water, but it also tends to concentrate the bait and the bite especially around the FADs.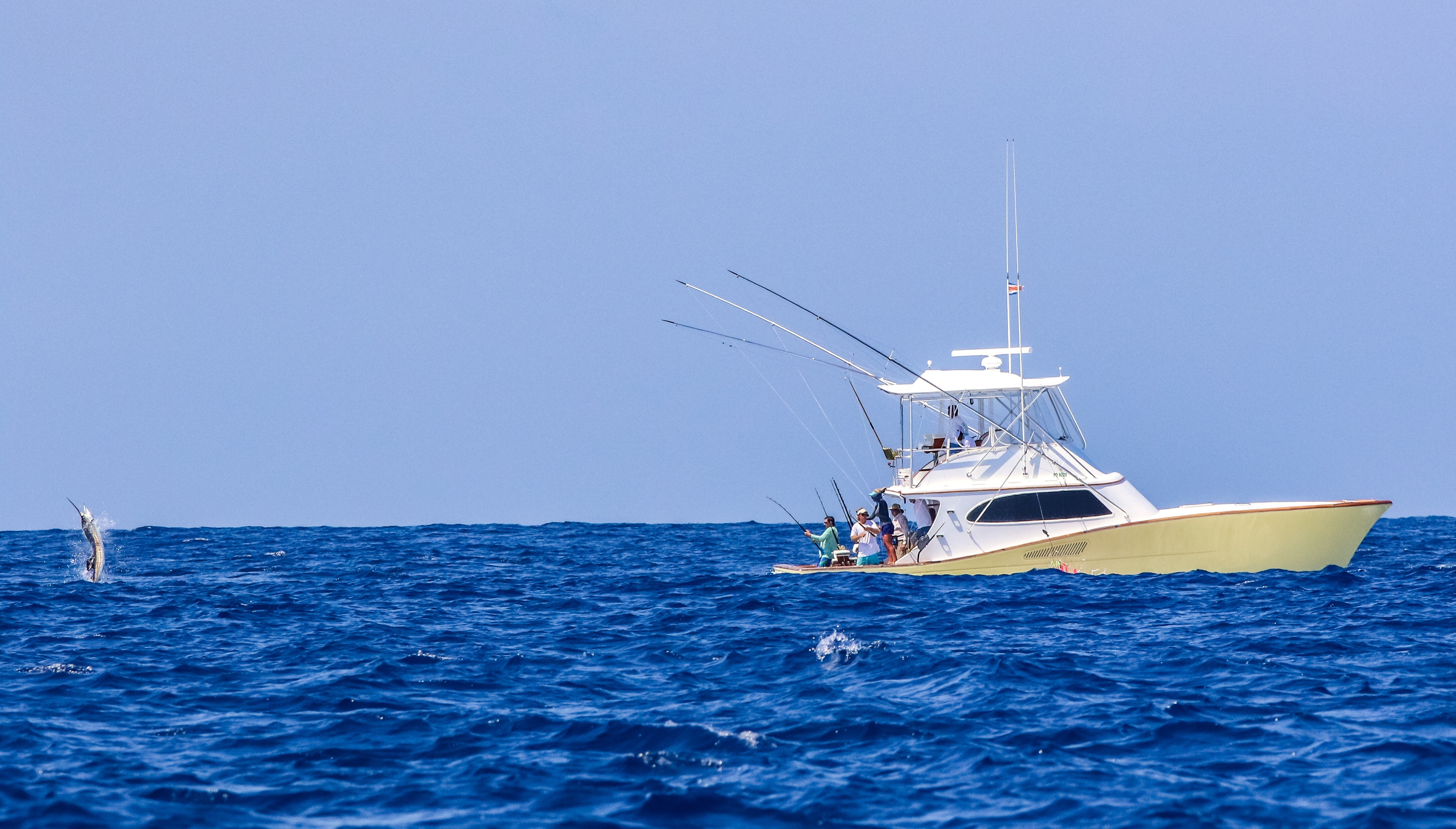 Discussing the upcoming months with experienced Captains has reinforced the idea that the Marlin bite at the FADs should be off the charts.  We expect many double digit days for Blue Marlin feeding on juvenile Yellow Fin which we have seen cover over a square mile of sea surface.
Last trip to the FADs for me delivered 25 Blue Marlin to 450lbs in about 15 hours of fishing over two days.
July and August should see a pickup in the already very good Yellow Fin Tuna bite with a good possibility of seeing more, large Mahi.  With the increased rain, off shore will see more current related trash lines which will be productive. Favorable currents will probably increase the Marlin catch at the usual haunts off the Central Pacific Coast.
The Green Season means less crowded facilities, more availability of good boats, and great fishing.  A lot to inspire any fisherman.
Larry Drivon
Maverick Yachts Costa Rica
http://www.mavericksportfish.com/
https://www.facebook.com/mavericksportfish/