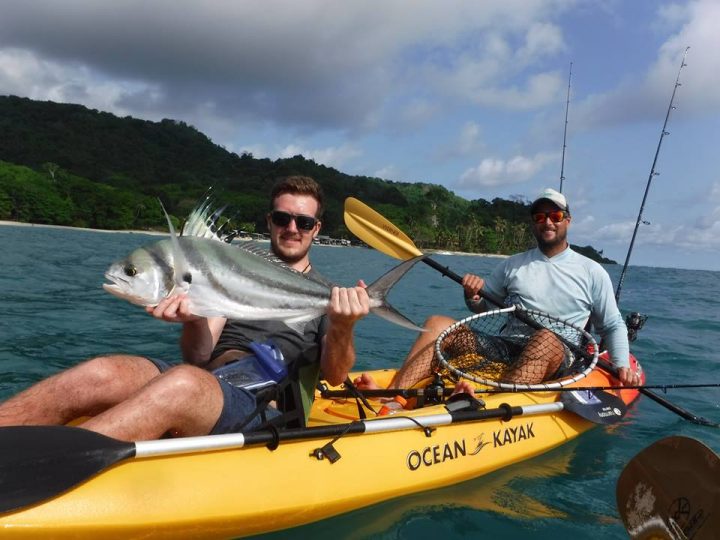 May was a very relaxing month with good fishing. Several storms produced very dynamic conditions for kayak fishing. When waves are big or it rains a lot fishing on the kayaks is a very different experience. You must paddle a lot to some of the offshore reefs for deep jigging. This time of the year sunburning is not as common as in the summer and some fresh sessions can be found when rain is around .
We are going to call this month a very "Sharky" one. Different species of sharks have been caught pretty close to the beach, all of them in pretty small size but they are always fun to deal with on the kayak.  Black tip sharks, white tip reef sharks, and some baby hammerhead sharks have been found around some big schools of barracudas, Jacks, and sardines. Even 2 black tip sharks been caught on trolling lures, this is not usual but seems like they get more active when it is raining.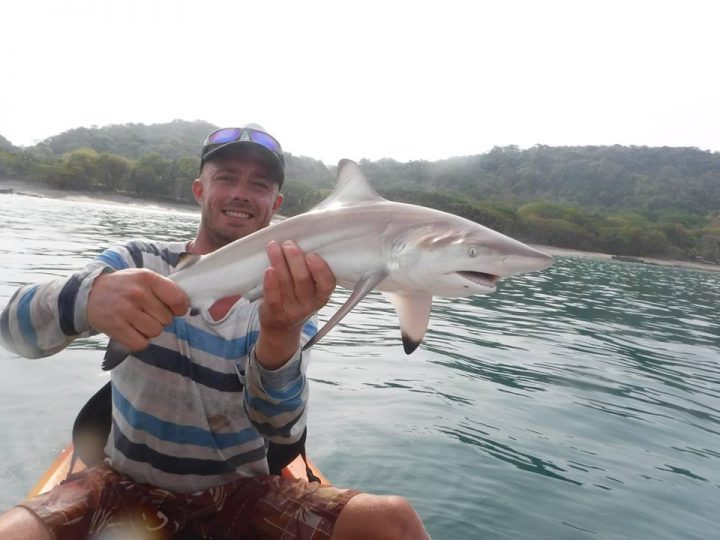 Fishing inshore was very fun for the clients we've had this month. We've been finding lots of Jacks, Roosterfish, barracudas, and Mackerel. Deep jigging expeditions are keeping our dinner menu very different every day. We have been enjoying fresh grilled Ambrejack fillet with salad, and if the catch of the day is snapper or tuna we have ceviche or sashimi. A special dinner we enjoy on thunderstorm nights is a very tasty, spicy fish soup with veggies.
Please check our Facebook page for the latest news and our website for booking your kayak fishing tour.
Pura Vida
Pablo Hein
Sea Kayak Adventures