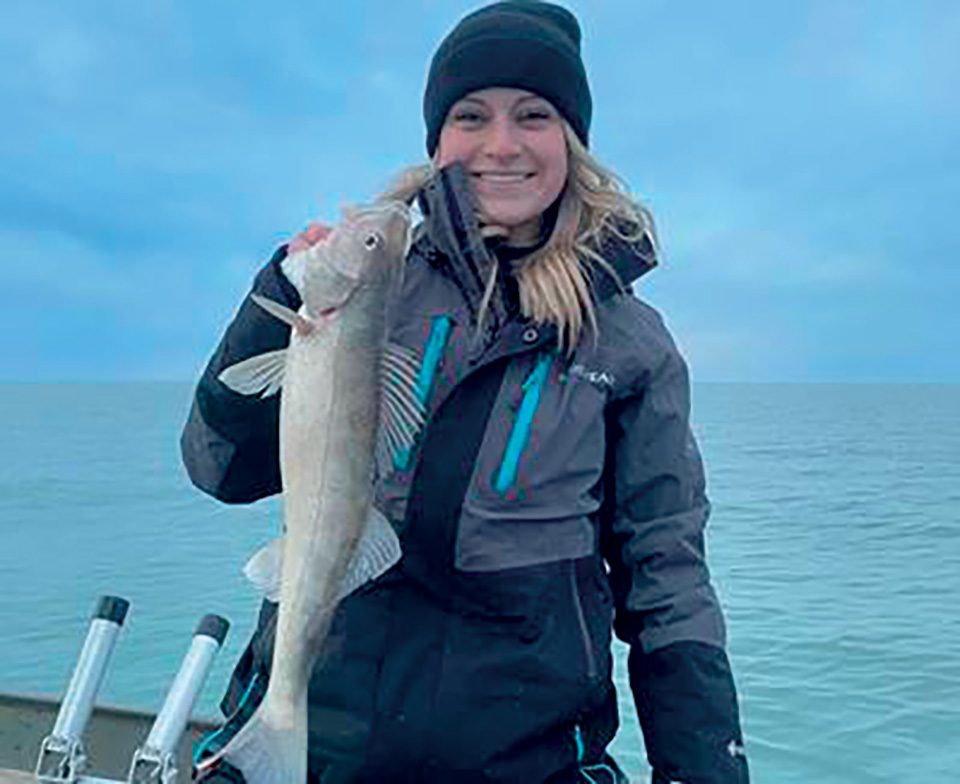 By Capt. Jonny Fickert
Wow, Mother Nature is catching up quickly here on the western end of Lake Erie. We had a great April with lots of successful anglers due to the high population of walleye in the lake right now. Prime fishing weather is here and leading us right into summer. It seems like this time of year we have so many options for fishing on Lake Erie that the prime spring spawn bites come and go fast. As we fish in May, the western basin walleye bite will be getting good for big post spawn fish. Many fish that have already spawned are being caught now by anglers trolling off the reef complex edges all the way to Mouse Island, Rattlesnake Island and the Green Island area. Areas such as these along with the upper cans of the Camp Perry firing range (A-B-C Cans) will continue to produce well for the next few weeks for trolling anglers.
Trolling cranks such as Deep Walleye Bandits, deep diving Husky Jerks, Reef Runners, the new tuned "Reef Stalker", and the new Bill Lewis Precise Walleye Crank in natural colors, along with pinks, and purples should produce well when run about 40-100 feet behind planer boards.
Early in the month, in the early mornings, a good amount of the walleye will still hang around the reef areas waiting for a hair jig to hop by to bite. Colors such as purple, yellow, and John Deere green are colors that are always good and don't be afraid to tip your jig with a piece of worm as we transition into the worm bite. As the month moves on and the water temperature increases, a good worm harness and bottom bouncer bite will pick up for drift & cast anglers. The fish off the reef edges will still bite in this transition and "drifters" should also look to fish the island area for migrating walleye. As for the Maumee and Sandusky rivers, most of the walleye
will be moving out and the white bass and many other species will be moving in. The white bass are a fun fish to catch and are good table fare if only a few are kept and eaten fresh. Bass fishing will be heating up for small mouth and largemouth. You can expect the bass to be shallow soaking up the warmth before summer sets in. May is my favorite month for springtime crappies as well. shallow marinas or fishing the Sandusky Bay rip rap or some structure in the rivers may fill a basket for you. Overall, spring brings us a lot of fishing action on the west end of Lake Erie, if you like to fish, get out and chances are, you will be catching and not fishing!
Capt. Jonny Fickert. Sea Breeze Charters, 877-616-7780 (seabreezecharters.com).