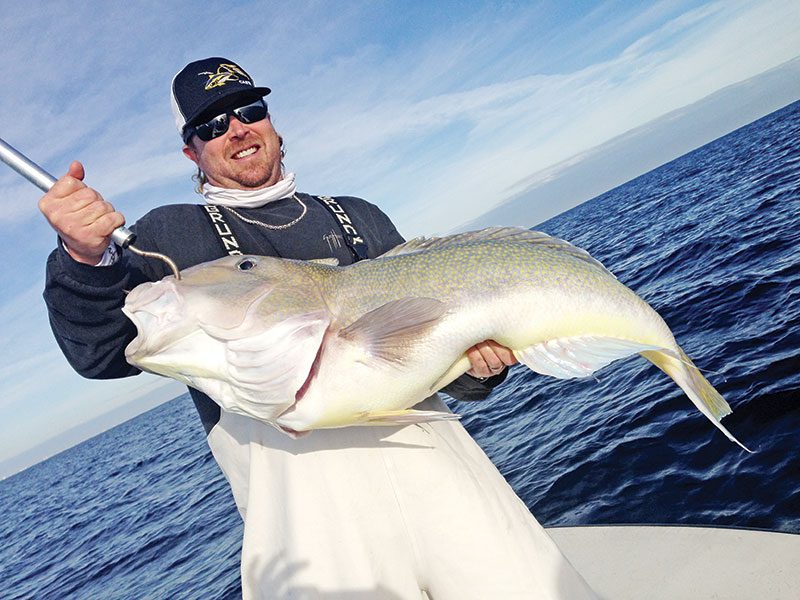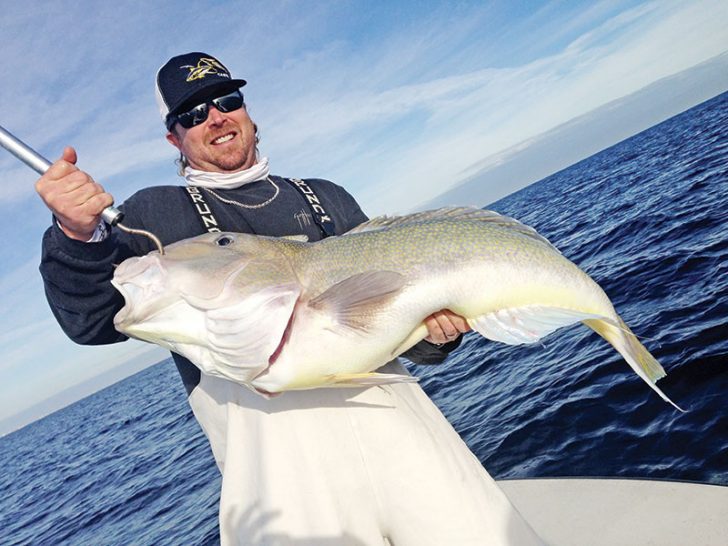 It's New Year's morning and I'm still a little groggy from last night's festivities. All I can think is will they bite on opening day. I send a couple text messages to confirm commitments from last night, but get unfavorable responses. My only other option is my wife Christina and daughter Payton. They show minimal interest, but that's all I needed. I loaded the boat and we were on our way to the ramp for a late start to the day.
After launching at the 15th Street ramp around 3pm, we were met with favorable conditions as we cleared the inlet at Port Everglades. I punched the throttle and the Family Jewell was up on plane and cruising at a smooth 30 knots. After a 12 mile run, we were dropping on our first spot. Before the lead hit the bottom, my wife was feeling the effects of the leftover rollers mixed with the aftermath of ringing in the New Year last night. We made 3 drops with no luck on golden tilefish, but managed 8 blackbelly rosefish and caught a mahi mahi on the troll home for dinner. We were back at the ramp by sundown.
The next day, Payton and I met my buddy Peter at the ramp to give it another shot. We cleared the inlet to find choppy, but doable 2 to 4 foot seas. About half an hour later we were deploying the deep drop rig. The wind was due east with a solid 3 knot current to the north. We made 4 drops with a new rig that I'm experimenting with. It consists of 4 of my normal sized hooks, but far less bling. All we had to show by then was about a dozen rosies. I decided to reduce the hook size, bait size and the size of the mono while increasing the hook count to focus on filling the box with rosies. I said to my crew, "Watch, now we'll get a big golden tile on these small hooks." Sure enough, we did! It weighed 32.5 pounds back at the dock.
Dropping for golden tilefish the way I do requires a few good components. First, since we generally have 2 to 5 knots of current here in South Florida, it requires a good person behind the wheel. Second, you'll need a competent angler on the reel as we fish in areas with some severe bottom undulations. Lastly, you'll need the right rigs.
When I start my power drift, I will set up at least a quarter mile ahead of the area where I want to start fishing. We drop the rig while in gear and pay out about half of the line it will take to make bottom before I go into neutral. Once we hit bottom, we try to stay as vertical over the rig as possible. Some days you'll be able to use minimal power while others you'll be in gear for most of the drift. The wind also plays into your drift direction. Because of the prevailing southeast wind, we drop from our port side.
Next is the guy on the reel. Constant communication of what the sounder is reading is critical to keep from hanging bottom and losing you gear. The reel guy needs to pay attention to the types of bottom that our lead is bouncing along. A hard bottom will show a distinct thud whereas a muddy bottom will load up the rod tip before it pulls out of the mud. I prefer to find muddy bottom mixed in with areas of hard bottom. I also look for ledges inside or outside of the drift line. Some areas I fish have 100 to 200 foot drops inside and outside of my line.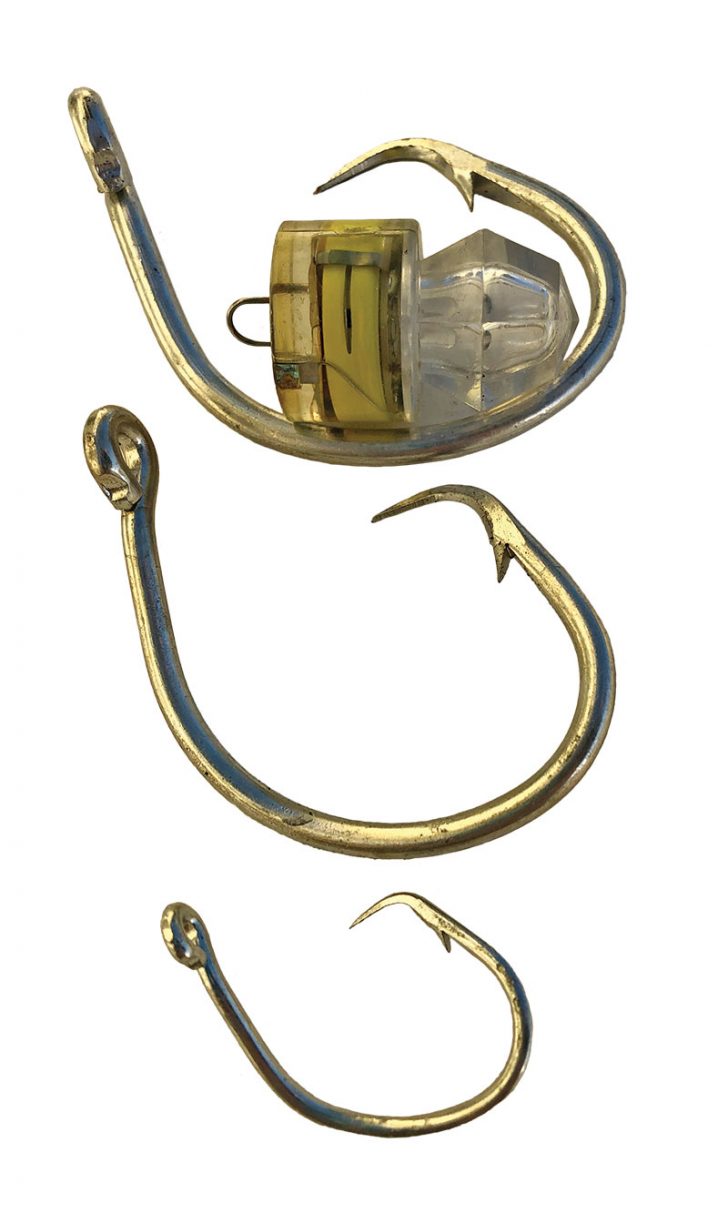 I make 95% of my rigs but you can buy some similar in most tackle shops. I will tweak my hooks by adding a little offset to them. I also fish hooks larger than most shops sell. Golden tilefish have very large mouths and large lips. I find that the larger the hook, the more of their jaw it will find. On the other hand I've caught bigger fish using smaller hooks too. I will fish anywhere from an 8/0 up to a 20/0 with whole large squid on each when fishing larger hooks. I use anywhere from 130 to 300 pound mono and depending on hook size, I'll fish 4 to 6 hooks on each rig. My electric reel is spooled with 80 pound braid and I always use a deep drop light.
Follow me on Instagram @family_jewell_sportfishing or give me a call at 954-882-2631 to book a trip and get out there and catch one before the season closes.
~ Capt. Ryan Palmer